In Thailand, Temples and merit-making trips always offer a solace to the soul. Here are some great places that one can visit for a spiritual pick-me-up while also appreciating the beautiful nature and surroundings as they are.
Wat Phra That Lampang Luang, Lampang - A sacred sanctuary of Lampang, this ancient Temple harks as far back as 11th century to the Hariphunchai Kingdom. As historic as this place is, visitors come to appreciate the well-preserved Lanna-style all-wooden Wiharn Nam Taem (praying hall) and the massive gilded Phra That Chedi that enshrines Buddha's relics. This holy place is filled with ancient religious elements and myths, among them the upside-down reflection of Phra That Chedi inside Mondop Phra Buddhabat at the back.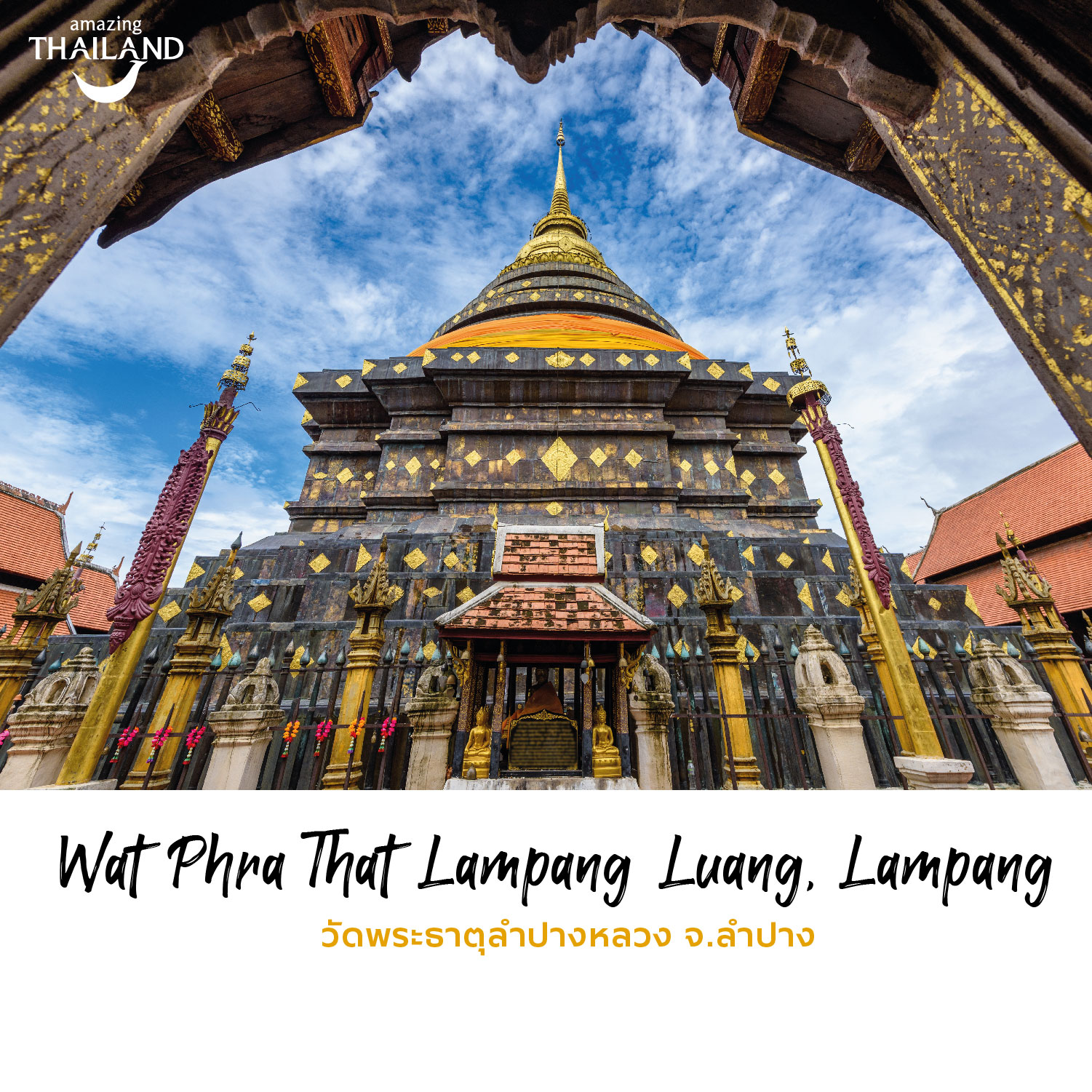 Wat Kham Chanod, Udon Thani - A place high with mythic beliefs, Kham Chanod - about an hour and a half west of Udon Thani - is a forest monastery with magical legends involving Naka and her ability to grant fortunes to people. Now open with limited access based on social distancing, visitors must pre-book their visit online. Superstitious beliefs aside, this is a lush land with a rare abundance of Chanod trees or Taraw Palms. It is said that such palms can be found only in that area of Thailand.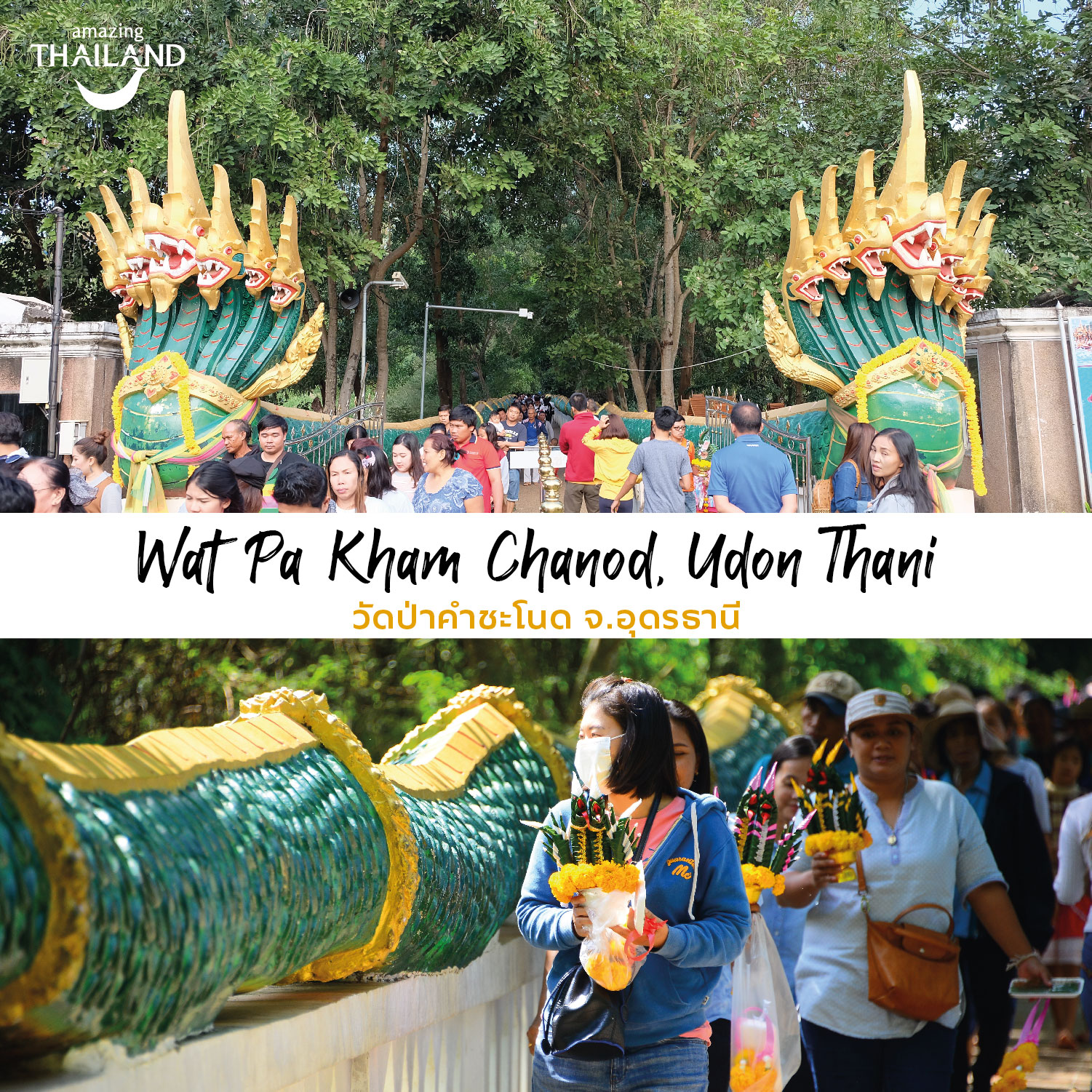 Wat Phra That Phanom, nakhon Phanom - One of the most sacred sites in northeastern Thailand, this centuries-old Phra That Phanom is an emblem of Buddhist antiquity and modern belief in merit-making. As an assigned sacred sanctuary of people born of Sunday, this Phra That that you see is in fact the restored version built to replace the old one that was destroyed by a natural cause back in 1975. Come here to rejuvenate your soul as this is one of the most revered sites in the whole of Thailand.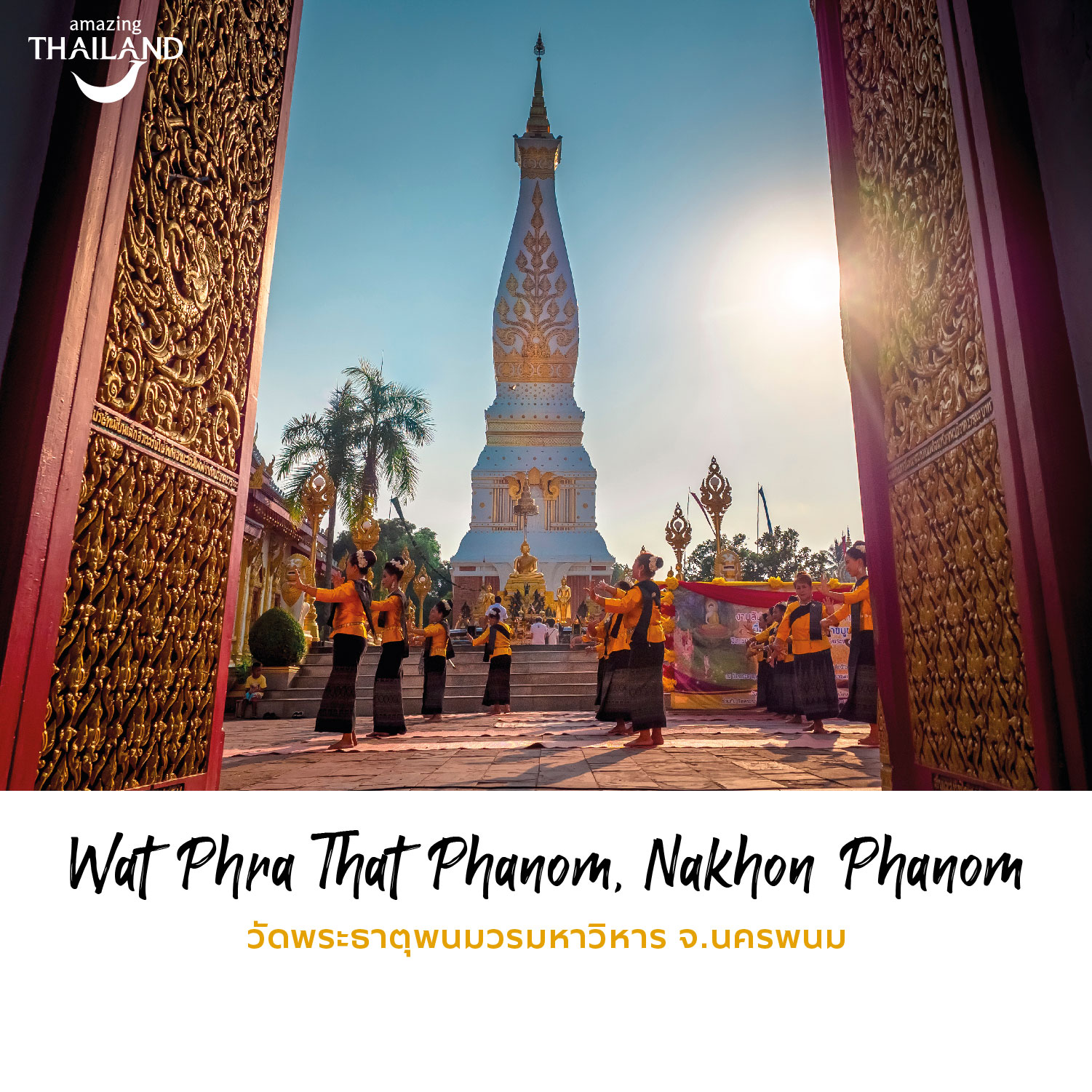 Khao Na Nai Luang Dharma Park, Surat Thani - Set deep in the lush forest of Phanom District in Surat Thani, Khao Na Nai Luang Dharma Park is a meditation sanctuary with a view. People come to take a peek at their dreamlike entrance while also pay tribute to the seemingly floating chedi inside. They can spend time meditating amidst the peaceful surrounding. After all, with a curing property, nature always has an ability to rejuvenate and cleanse one's mind at an instant.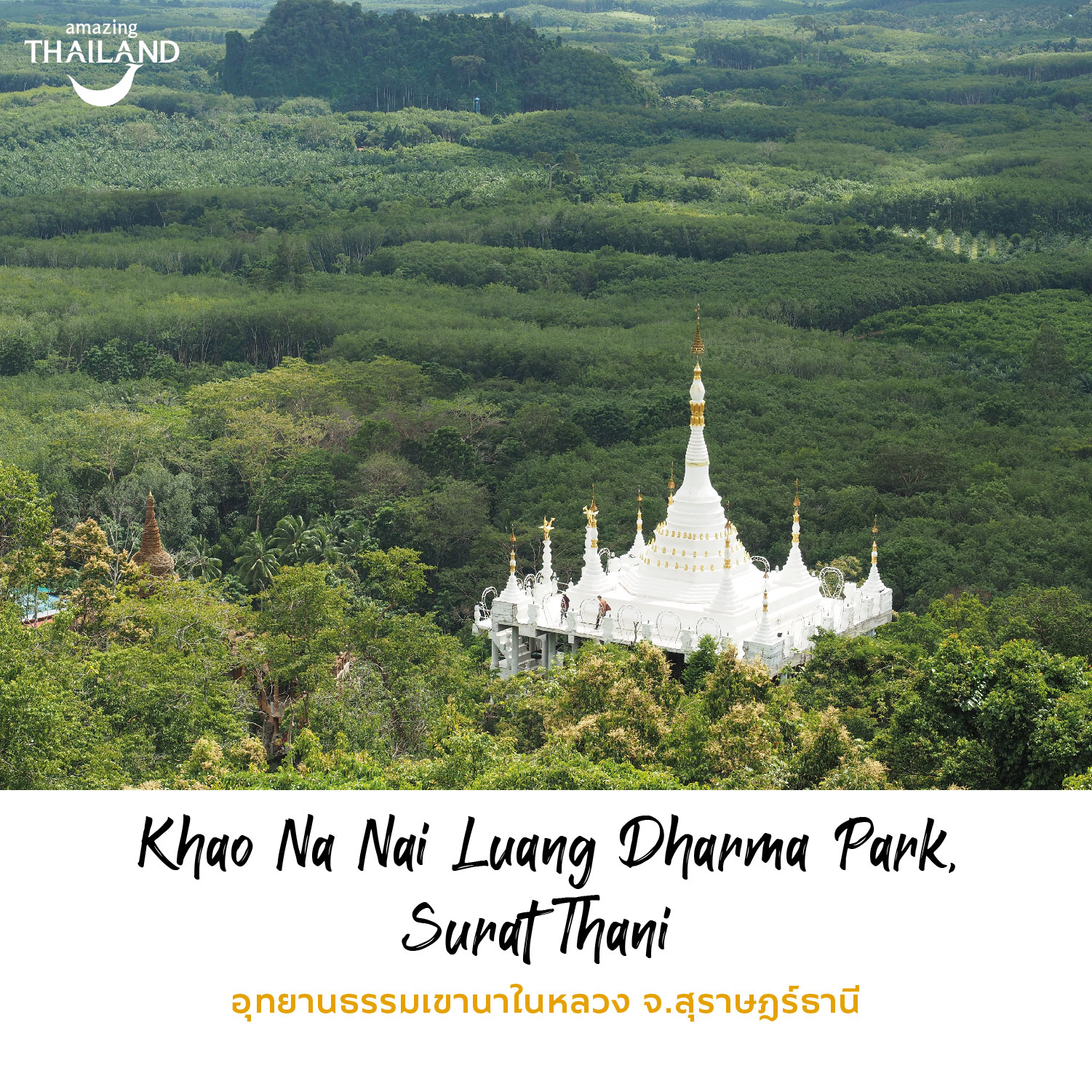 Ganesha Park, nakhon Nayok - Call it a contemporary devotion, this Ganesha Park exhibits many humongous statues, some in bright pink and reclining postures, of Ganesha - the Hindu deity most worshipped for his ability to remove all kinds of obstacles and as the patron of intellectual, wisdom, and art. Story has it that worshippers should whisper their wishes at the ear of Ganesha's rat Musika for an extra wish-granting force. Behind the statues is a hall that enshrines 108 Ganesha in 108 postures.