At Chumphon, a small seaside province in Southern Thailand, there's more to explore than the Gulf of Thailand's beaches and sea. We'll take you to unseen aspects of this amazing province: from beaches to the tops of mountains. You can visit Chumphon all year round because each season has its own charm and beauty. Let's experience the unique culture, traditions and lifestyle of the local people. You'll fall in love with every corner of Chumphon!
1. Khao Thalu and the Doi Tapang Viewpoint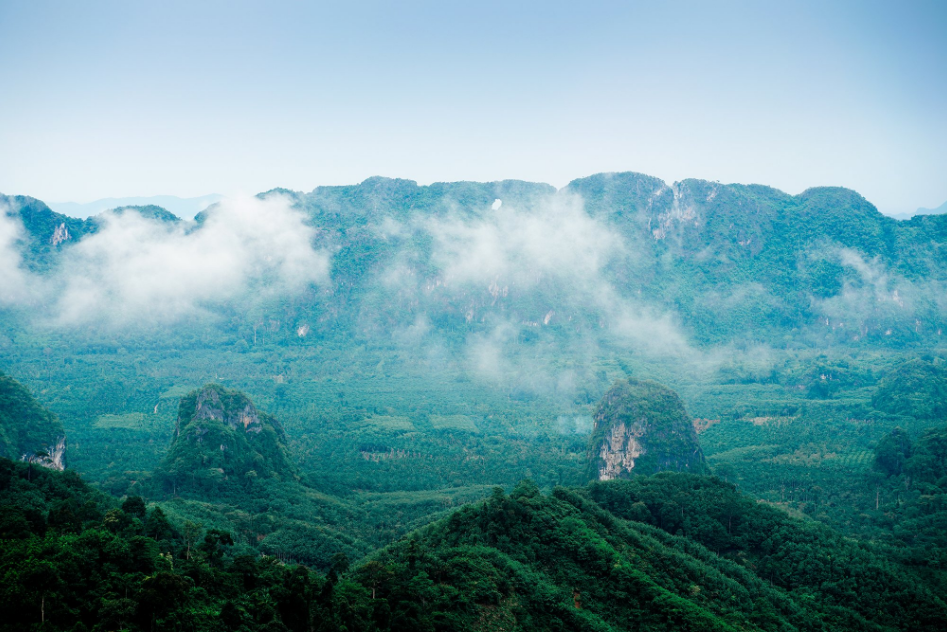 Yes, Chumphon's got its own sea of mist too! Let's begin with the first Unseen (Southern) Thailand destination: Khao Thalu and Doi Tapang, the sea of mist viewpoint of Chumphon. One of the highlights here is taking photos of the sea of mist from the top of Khao Thalu, which is 500 metres above sea level. From Khao Thalu and the Doi Tapang Viewpoint, you can view the sea of mist all year round. Although the occurrence of the sea of mist depends on each day's weather, you can always admire a 360-degree view from the top of the mountain. There's no entrance fee. However, for safety purposes, you won't be allowed to drive a car up the mountain because of the rough, rugged and steep road. We recommend parking your car at the meeting point and contact Khun Prasert, the village headman, for the villagers' car rental service. Villagers' cars can be rented at 500 Baht/car/10 people (round trip). It takes 15-20 minutes to get to the Viewpoint. There's also a campground available on top of the mountain for overnight camping.
Open daily: 5.00 a.m. until late evening.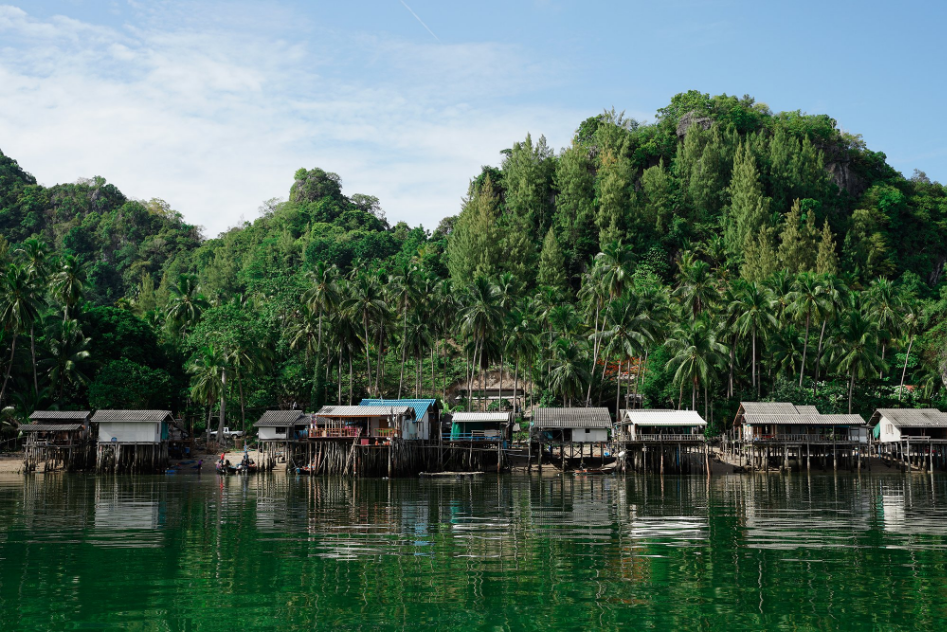 Experience the unique lifestyle of a fishing community by the sea at Ao Kram, a small village consisting of 20 households located in Tambon Dan Sawi, Amphoe Sawi. This seaside village, surrounded by verdant and tranquil natural sights, has currently organised a community homestay for tourists to promote ecotourism. Moreover, as most villagers are fishermen, fresh seafood dishes with delicious local flavours will be cooked for you. Ao Kram is a breezy and cozy place. At night, you can experience the unique activities of the villagers; such as, night squid fishing and view the fascinating bioluminescent plankton (occasionally). You can also visit the nearby island, Ko Kula. Staying at this village is like entering a whole new world where local people still cherish and conserve their traditional ways of life. You'll be amazed by the exquisite natural sights and captivated by the charm of this local fishing community.
Open daily: 8.00 a.m. – 9.00 p.m. (Closed during monsoon season.)
3. Krom Luang Chumphon Khet Udomsak Shrine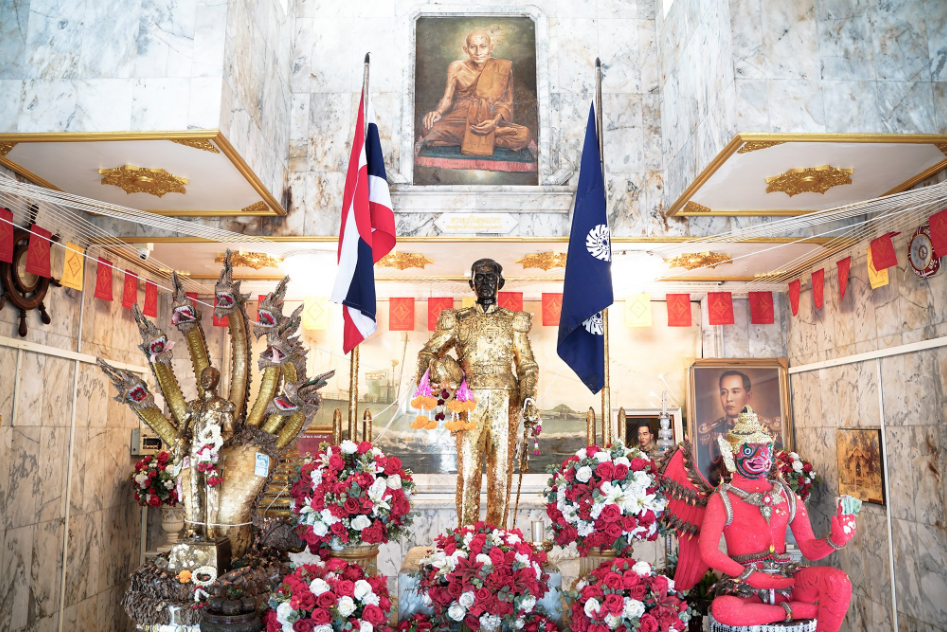 Your Chumphon trip wouldn't be complete without visiting the Krom Luang Chumphon Khet Udomsak Shrine, the sacred place and spiritual anchor of the local people. The place serves as a historical tourist attraction as the Monument of Admiral Prince Krom Luang Chumphon Khet Udomsak Royal Palace is also located here. There's no entrance fee. The site's normally crowded on weekends and public holidays. People usually pay homage to the shrine of Krom Luang Chumphon Khet Udomsak or Admiral Prince Abhakara Kiartivongse, Prince of Chumphon and Father of the Royal Thai Navy by using roses, the Prince's favourite flower.
Open daily: 8.00 a.m. – 8.00 p.m.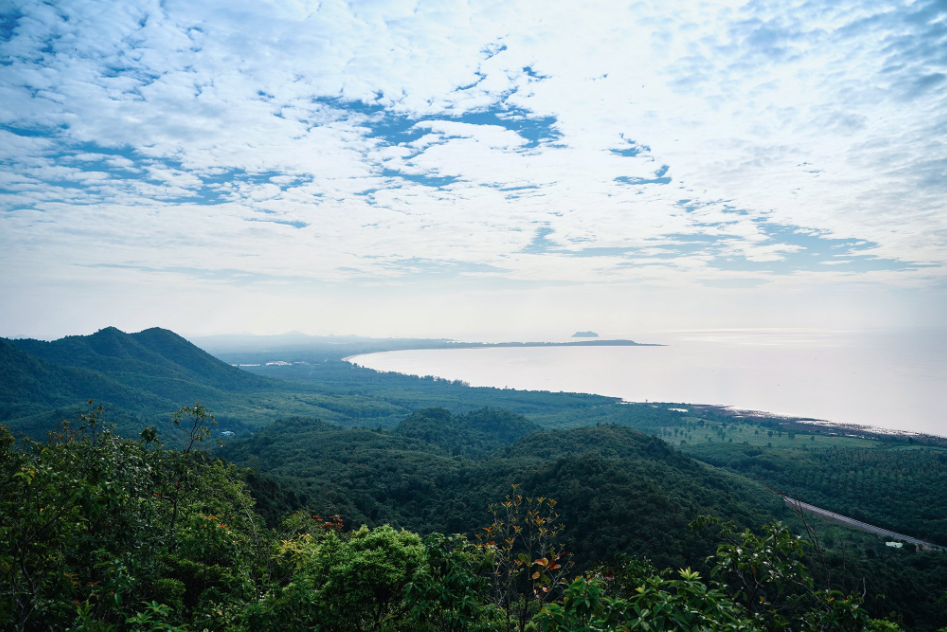 Our trip ends at the famous Khao Dinso Viewpoint, so we recommend visiting in the morning because the weather's still quite chilly. After trekking for 900 metres along the nature trail, you'll reach the Khao Dinso Viewpoint where you can see a 360-degree view of the Myanmar-Thailand border to the west and Chumphon's coast to the east. The trek may be long, but you'll enjoy admiring verdant and beautiful natural sights along the way. Another highlight we highly recommend is birdwatching from September to October of every year. You'll get the breathtaking view of the raptors migration.
Open daily: 6.00 a.m. – 6.00 p.m.
Come and enjoy these 4 exquisite charms of this abundant and cherished province. Bring back pleasant memories and remember that you'll always be welcome here.