1. Ran Khanom Baibua Cake Mae Sot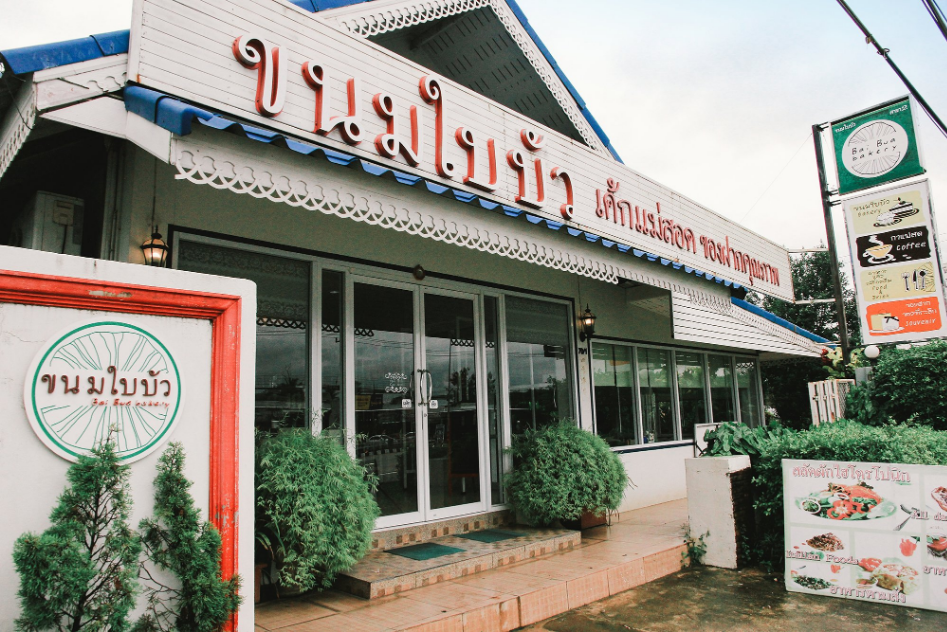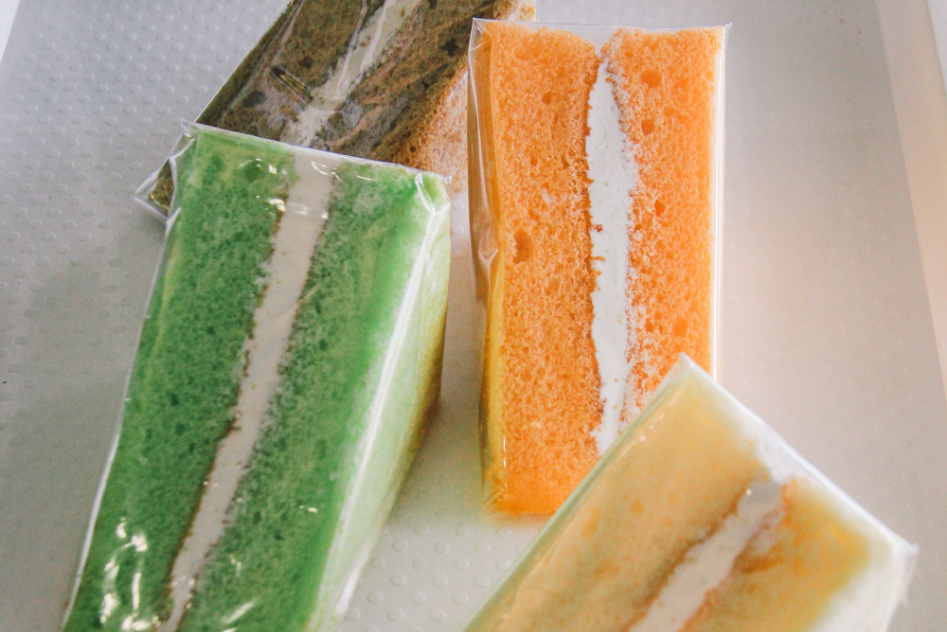 The well-known desserts from this bakeshop are custard cake, buttermilk bread, orange cake, and – the shop's speciality which cannot be missed – young coconut cake, which is so smooth it melts in your mouth. Its flavour is just perfect. Don't believe us? It's so good that you have to pre-Order the cake to make sure you get some. Taking this cake back home as a Souvenir for your friends and family will surely make the receivers happy. There are also several other goods for sale. Apart from the sweet Souvenirs, you can find hydroponic lettuce, bai bua pop chicken, salmon fried rice, pan-fried eggs, and other dishes are also ready to be served to visitors who stop by for Food or who want to Cool their car engines. Here you can buy snacks and Souvenirs all at one stop!
Address : Branch 1 84/14 Sri Panich Road, Mae Sot, Tak, 63110
Tel. : 098-785-3614
Address : Branch 2 70/1 Asia Highway, beside BAAC Bank, Mae Sot, Tak, 63110
Tel. : 055-533-079, 098-785-3614
2. Yam Khao Krieb Pa Somboon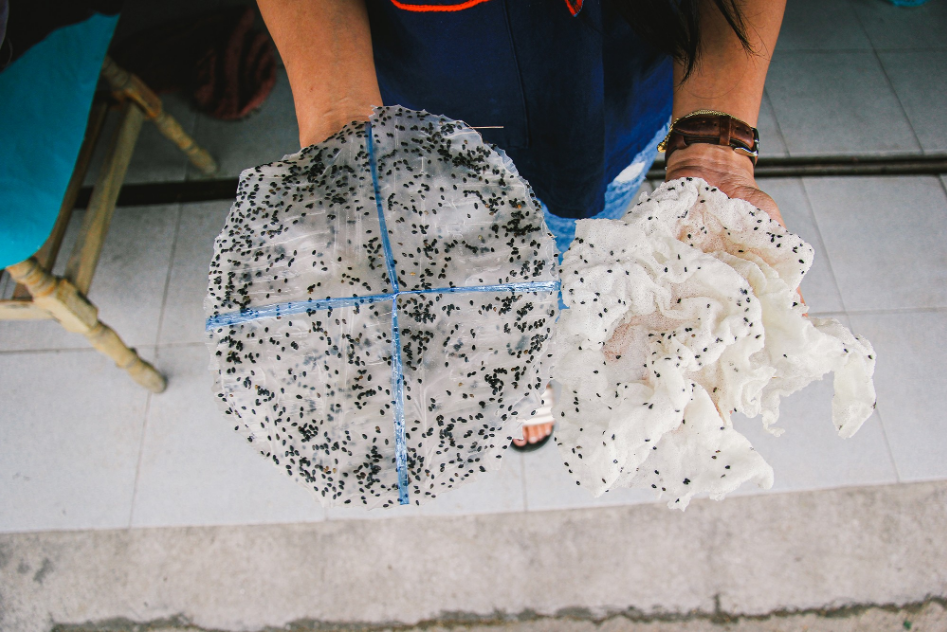 When visiting Tak, make sure to try the famous dish called yam khao kab or yam khao krieb. Khao kab is a kind of snack that's similar to khao krieb pak mor, however, khao kab flour is dried in the sunlight before baking or frying and is often eaten during important festivals.
Located in the same area as the historic buildings area in Amphur Mueang, Ran Yam Khao Krieb Pa Somboon sells these tasty snacks for Takeaway and Souvenirs. Everyone who comes to Tak seems to stop by this shop. The unique characteristic of this shop's yam khao krieb is the scent of black toasted sesame that is mixed in the rice flour. You can choose either crispy, fried yam khao krieb or salted and chewy yam khao krieb. The snacks are made fresh daily using OTOP-recognised shrimp Paste from Lampang and minced fish that does not have a strong smell. Thanks to only selecting the best ingredients and having perfected the cooking process, the yam khao krieb here is undeniably delicious and so high in quality that visitors come back to have it again and again.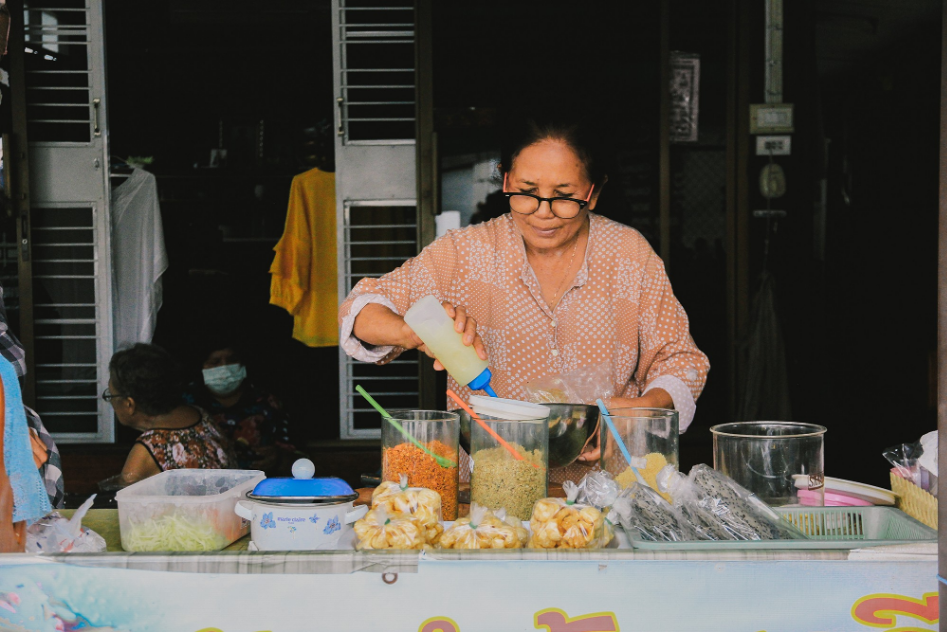 How to get there
From Somdet Prachao Tak Shrine, drive straight to the second traffic light and turn right, then follow the Ping River until pass Wat Pathumkeeree and Wat Doikeeree. Continue straight for around 1 kilometre, pass Ran Mieng Jom Pol, then look to your right. You'll see an ancient shophouse building where the yam khao krieb is sold.
Service Info
Price : 30 baht per set
Opening Time : Open daily from 08:00 a.m. - 06:00 p.m.
Sunday from 01:00 p.m. - 06:00 p.m.
Contact Info
Tel. : 094-094-5408
If you have the chance to visit the beauty of Tak's tourist attractions, don't forget to also pick up some delicious and affordable Souvenirs to give family, colleagues or friends. We bet they'll love these tasty treats from Tak!