surin isn't only famous for the Northeastern recipes that have been inherited and developed from Cambodia, but there are also many great Restaurants with delicious menus that'll help visitors to fill their stomachs and prepare before going for a long day Trip from day to night.
To be a rough guide for limited-time travellers, we have 2 examples of friendly priced and attractive Restaurants that even surin folks have to give a thumbs up. So, if anyone who comes to Surin but doesn't stop by these places for Food, it sounds like you haven't really reached surin yet!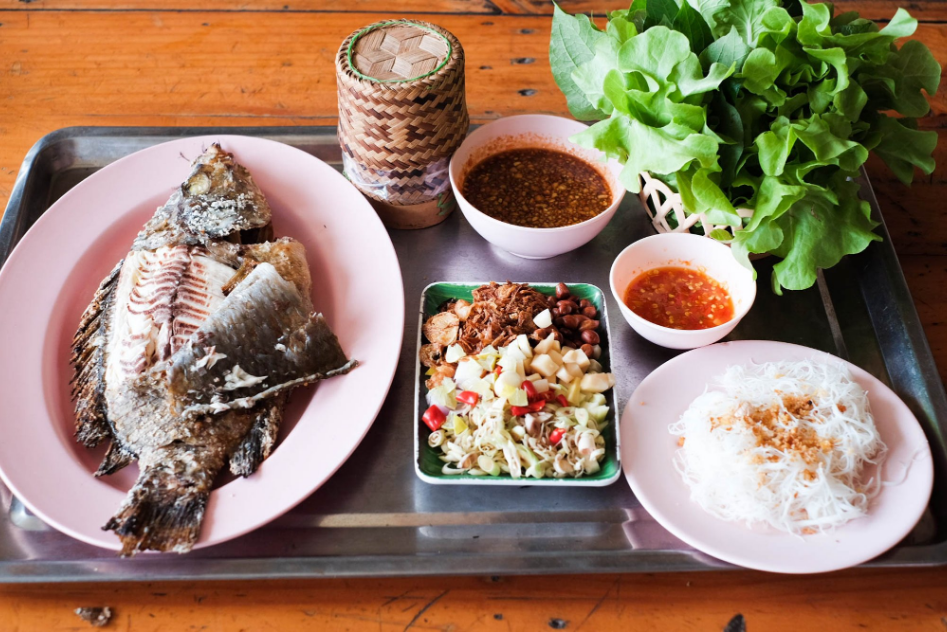 A Thai-Isan Restaurant serving authentic Thai deliciousness that can't be missed. Besides steamed fish and grilled fish according to the restaurant's name, there are many dishes that should be ordered; such as, salty fried chicken, Tom Yam chicken spicy soup with tamarind leaves, minced duck or chicken spicy salad with mushRoom. An air-conditioned room is available along with a Cool drink to refresh you.
Location: 555 Thesaban 1 Road, Tambon Nai Mueang, Amphoe Mueang, surin 32000
Getting There: From the City centre, go straight to Thesaban 1 road, passing in front of the Sirindhorn School. About 800 metres before going straight to the traffic light intersection, there you'll see Mae Pim Pla Pao.
Open daily from 09.00 - 23.00 Hrs.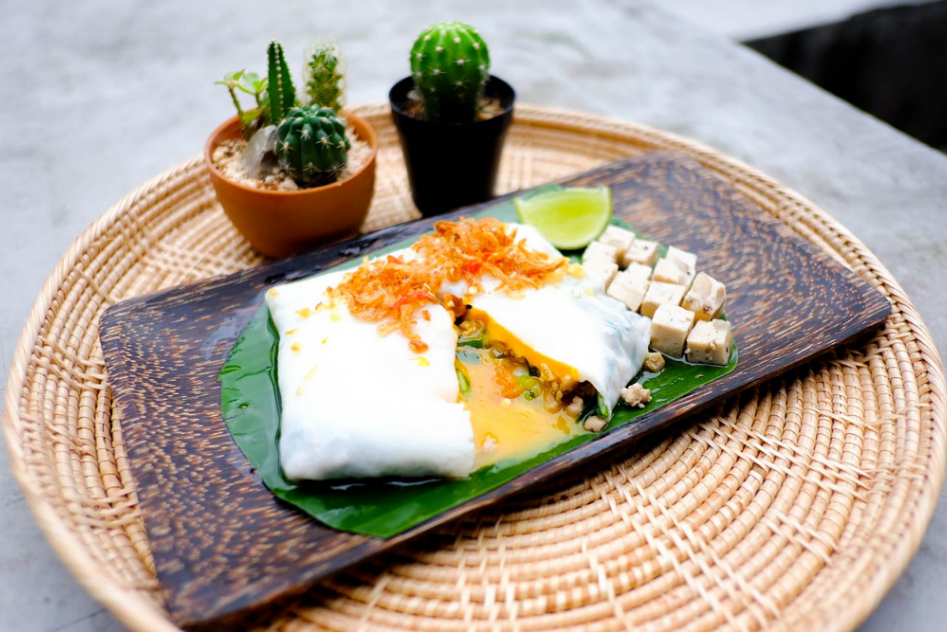 Although Pak Mo (steamed rice powdery dumpling) is not authentic surin Food, the Pak Mo menu here is absolutely unbeatable because it features ingredients that add both colour and flavour to this dish. Making Pak Mo looks like a simple menu yet becomes a dish that makes anyone fascinated. There are different types of menus here. Breakfast can be Pak Mo wrapped with an egg. The greasy fried pork dumplings can be a snack while waiting for the main course, or you can also have soup which helps clear your throat. Pak Mo Noodles or Kuai Chap (white rice folded noodle in brown soup) are available. I recommend that you should go since the store opens if you don't want to miss the delicious food as it's very rapidly sold out.
Location: 29/2 Sirirat Road, Tambon Nai Mueang, Amphoe Mueang, surin 32000
Getting There: The shop is on the opposite side of the entrance to the Thong Tarin hotel. Drive till reaching the intersection Turn left and you'll immediately see the shop.
Open daily:11.00 - 19.00 Hrs.
Aside from the main authentic Isan Food in the surin style, there are many more menus to try, both sweet and savoury which are suitable for Gourmet tourists who want to try new flavours that aren't easily found in a City like Bangkok. For anyone who has never visited surin before, let's start with these 2 Restaurants that are mentioned so to collect an experience before going out to explore new food and desserts by yourself.