Though famous for its crystal clear sea, Trat is also home to a variety of delightful dishes, especially featuring fresh-from-the-water seaFood. Here are five must-try Restaurants in Trat that you simply cannot miss.
1. Yai Saeng Grilled Cuttlefish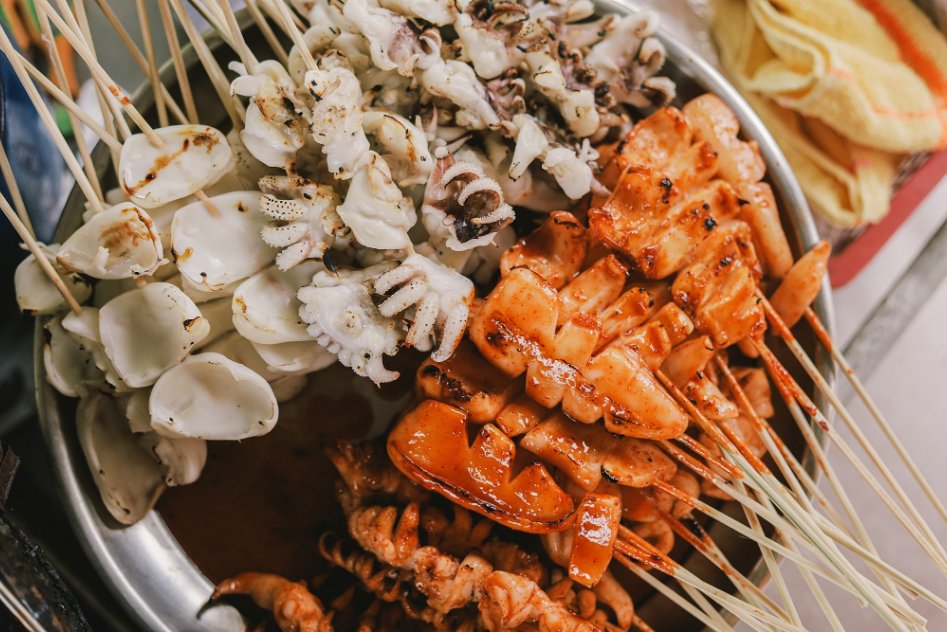 This street vendor offers more than what first meets the eye. Granny Saeng's grilled cuttlefish dipped in red gravy is one of the tastiest snacks in town. Using only freshly caught cuttlefish straight from the Fishing boats, the cuttlefish are put on skewers and dipped in a special Red Sauce before being grilled on a charcoal stove. The gravy drips onto the scorching charcoal, creating fragrant smoke that adds another layer of aroma to the cuttlefish. This vendor only opens on days that fresh cuttlefish are available from 4.00 PM onwards. Warning: they run out really fast!
Address : 19-33 Soi Sukhumvit, Bang Phra, Amphoe Muang, Trat 23000
Tel. : 084 784 7646
2. Sukhumvit Crab Noodles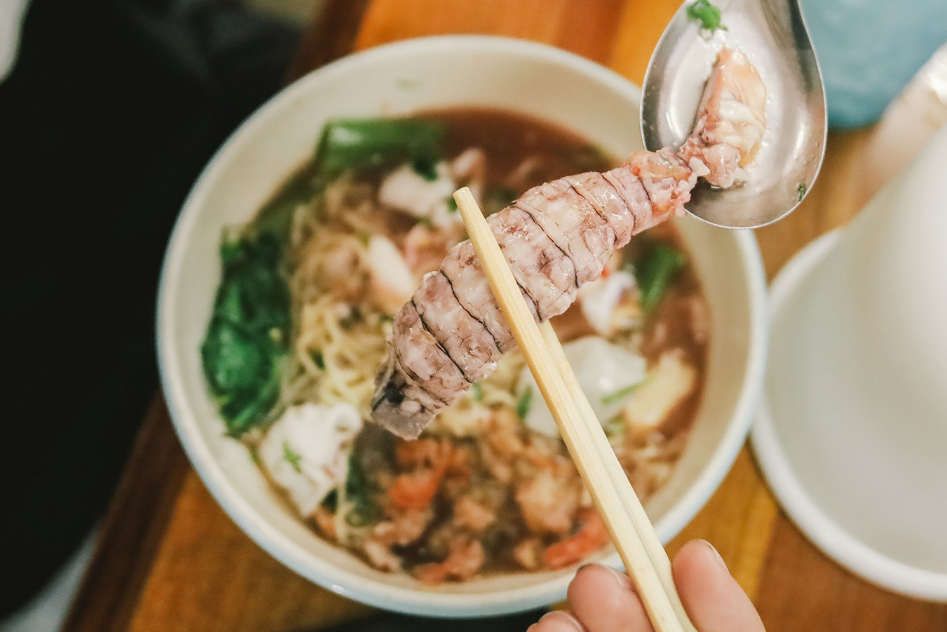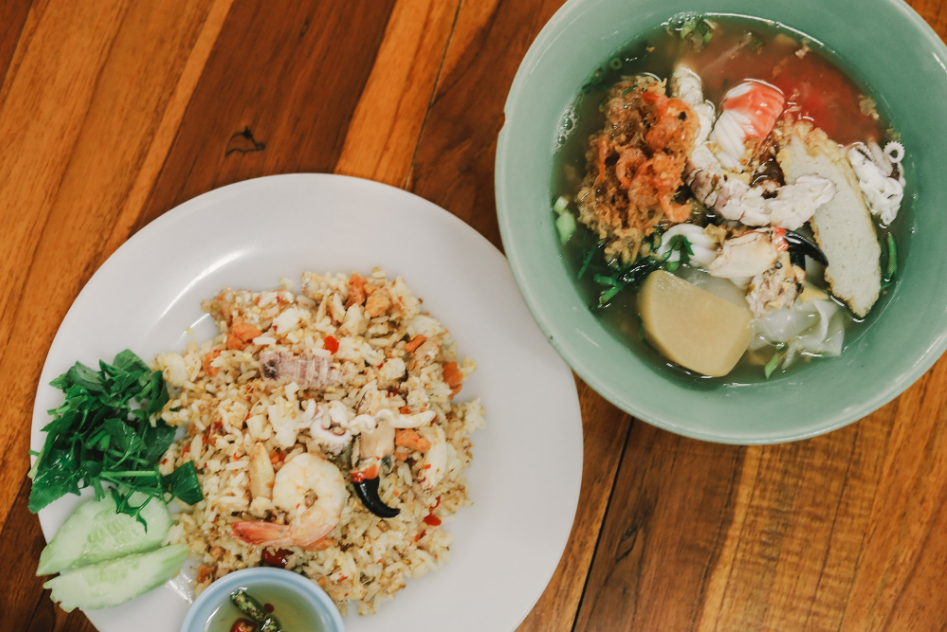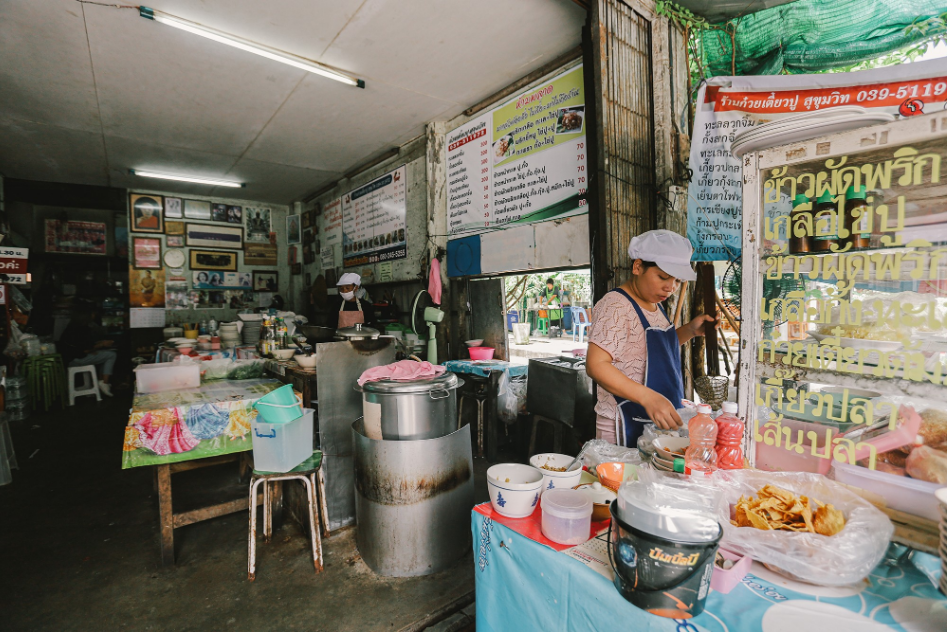 Trat's fruits de mer are super fresh and meaty, making them a common ingredient in some of the province's best dishes. At Sukhumvit Crab Noodles, the shop's signature dish, khao pad prik kleua, is fried rice with mantis shrimp meat, shrimp, cuttlefish, and a special seaFood sauce known as nam prik kleua. You cannot miss this dish – it's so good! Other tasty dishes include the fish dumplings, yentafo noodle soup with Seafood, and seafood tom yum noodles.
Address : 15 Soi Sukhumvit, Wang Krajae, Amphoe Muang, Trat 23000
Region : East
Open : Everyday 8.00 AM -2.30 PM
Tel. : 0 3951 1972
3. Ba Na's grilled banana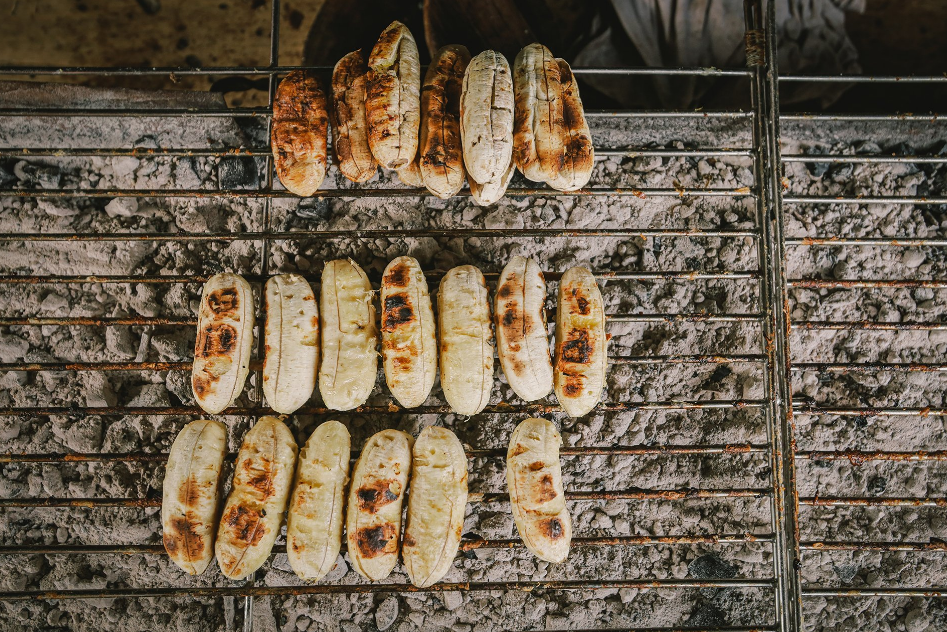 After a fulfilling meal, we hope you have space left for some sweetness.
Auntie Na's grilled bananas, located in the old part of Trat, has stood the test of time being open for almost 40 years.
From Sukhumvit Crab Noodles, walk down Lak Muang Road for 20 metres until you find an old shophouse, a charcoal grill, and Auntie Na herself. Bananas hot off the Grill are put in a paper bag and drizzled with a sweet sauce that has a slightly salty kick. Apart from grilled bananas, you can also find preserved salacca (snake fruit) and sao ping (a kind of fried dough).
These yummy treats naturally come with a long queue. You might have to wait anywhere from 15 minutes up to an hour…or call Auntie Na to check the waiting time at 039-520990!
4. Rim Kheun Tom Yum Noodles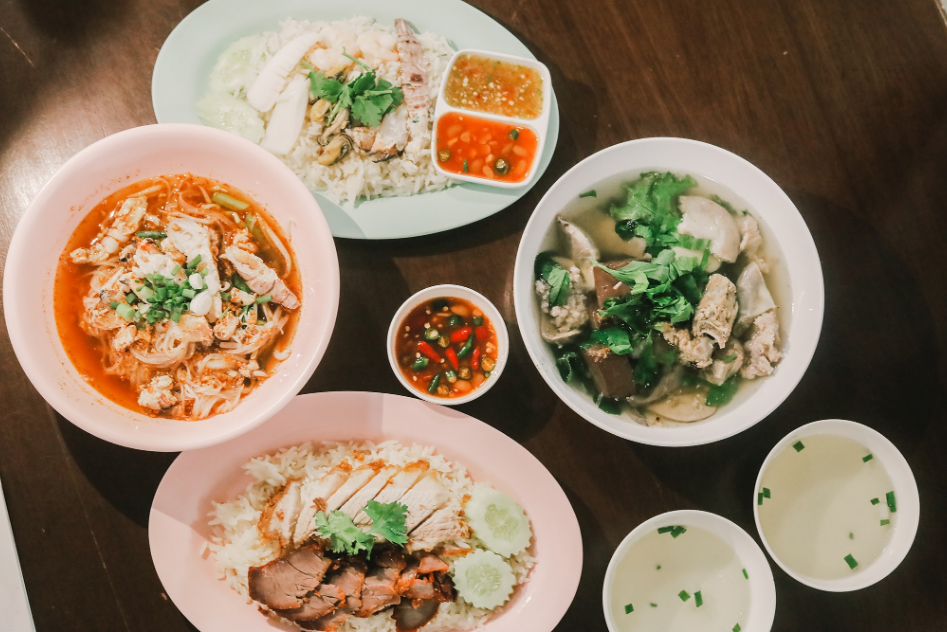 This Restaurant may look simple, but the Food is extraordinary. The tom yum noodles with mantis shrimp come with an extra flavourful, spicy soup, while other signature dishes, like the seaFood rice bowl packed with mantis shrimp meat, shrimp, and crab meat, are also must-tries. (Make sure to add a splash of the shop's Seafood sauce for a bright, bold finish!)
Address : Reservoir-side Rd., Nong Samed, Amphoe Muang, Trat
Open : Everyday 06.30 AM - 3.00 PM
Tel. : 087 133 2945
5. Rimtalay Seafood & Resort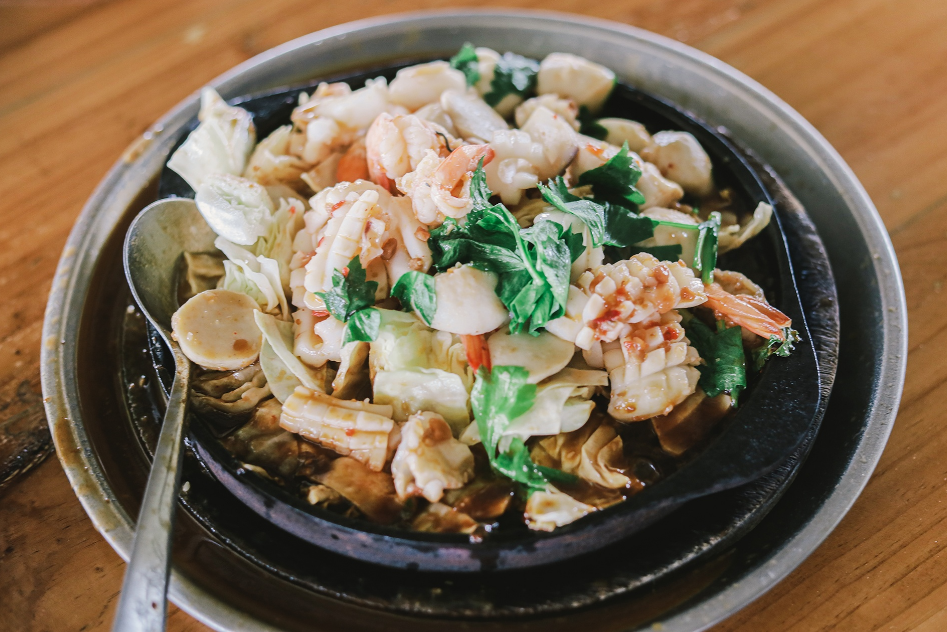 As suggested by its name, rimtalay, this Restaurant is located on the seaside and offers outdoor seating where guests can enjoy the sea breeze (air-conditioned seating is also available). Here, seaFood takes centre stage with a broad array of fresh dishes to choose from, such as steamed crab meat, fried snapper and spicy lemongrass salad, sour soup with fish roe, and much more. Suitable for families or a special occasion with friends, you'll enjoy a delicious meal paired with spectacular views of the sea.
Address : 199/9 M.1 Laem Ngop, Amphoe Laem Ngop, Trat 23120
Open : Everyday 9.30 AM - 10.00 PM
Tel. : 039-597084, 081-6368137
Food is not meant to merely fill our belly; each CUISINE represents the Culture of its origin. Ingredients, preparation, and the way people eat also reflect their Local identity. Go Travel and taste the provinces!