1. San Sai Seafood Restaurant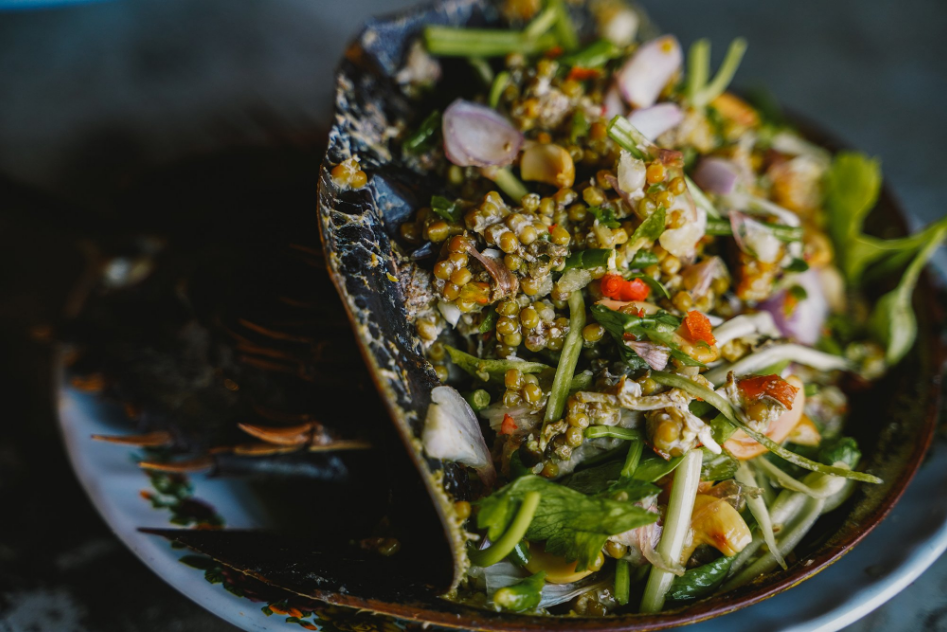 Located on a beautiful and tranquil Beach, San Sai seaFood Restaurant has been serving their famous dishes for 20 years. While Dining here, you can admire the fascinating sight of Ko Phithak and enjoy the cozy beachside ambience. You can even swim in the sea after meals if you want! There is both indoor and outdoor seating available, but the most popular spot here is the bamboo pavilion on the beach. The food here is also unrivaled. You can enjoy a delicious meal of fresh Seafood, appetising southern Thai CUISINE and strong-flavoured dishes of the Northeastern region or Isan; namely, various menus of Som Tam.
recommended menus: Fried shrimp with tamarind sauce, spicy horseshoe crab egg salad, Thai sweet and sour squid soup, and San Sai spicy salad.
Open daily:8.00 a.m. – 9.00 p.m.
2. Jae Muai Kaeng Som Noodles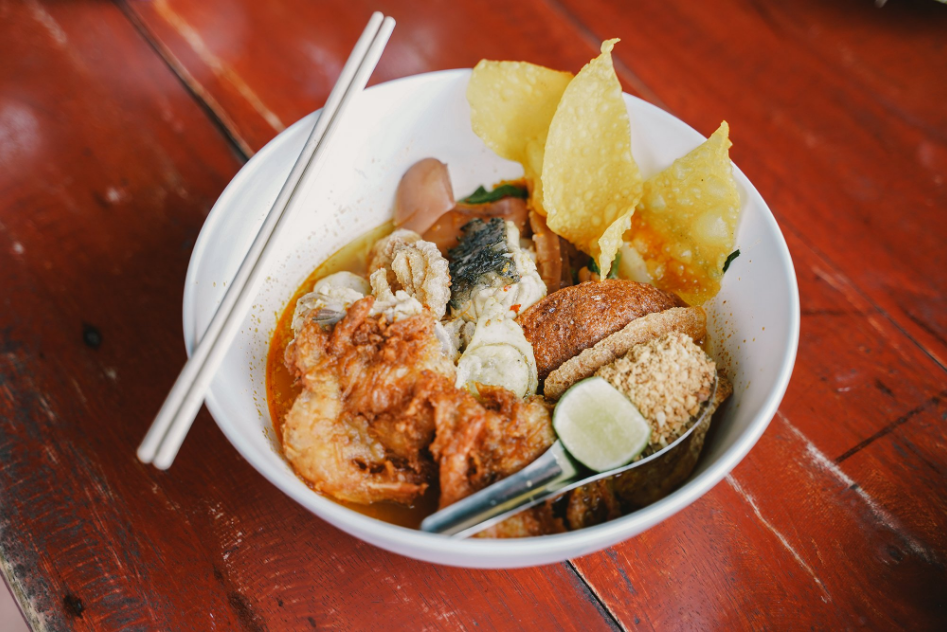 Even the name is mouth-watering! This 10-year-old Jae Muai Kaeng Som Noodles Restaurant combines Kaeng Som or tasty sour soup, a famous local dish of the southern region, with tasty noodles. This favourite menu of chumphon comes with fresh seaFood and ingredients in a budget-friendly price for only 50-120 Baht. Apart from Kaeng Som Noodles (Seafood noodles in sour soup), there are also other yummy dishes for you to try. It's finger-licking good!
recommended menu: seafood noodles in sour soup.
Open daily:10:00 a.m. – 11.00 p.m.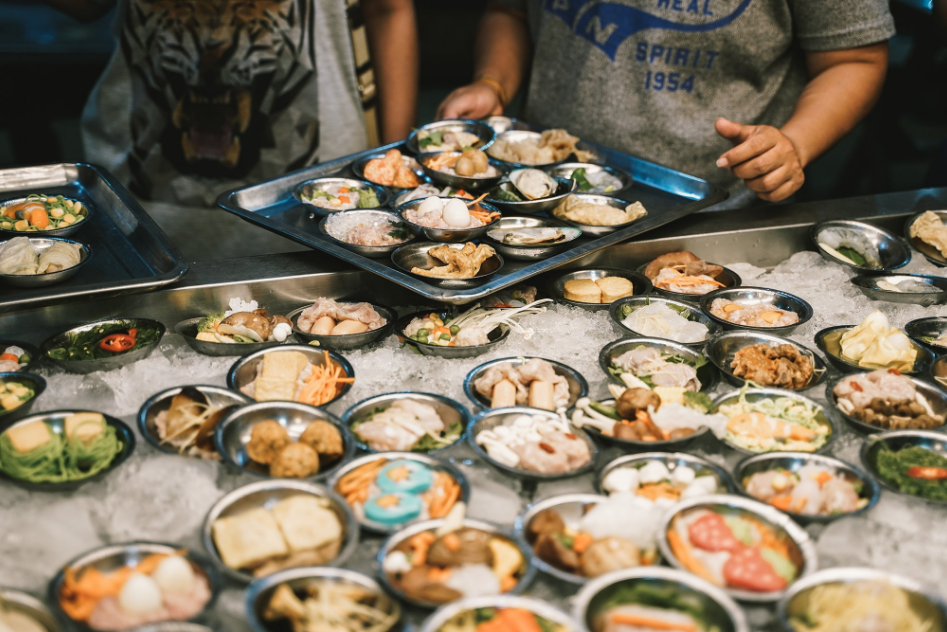 This must-visit Chinese Restaurant has been serving their appetising dishes for 3 years. When Dining at Hor Jiah Dim Sum, we recommend the famous Bak Kut Teh and Chinese steamed dumplings (shrimp, pork, or crab), all freshly made with their special recipes. The restaurant is cozy and spacious with both walk-ins and reservations available.
recommended menus:Bak Kut Teh and Chinese steamed dumplings.
Open daily:6:00 a.m. – 9.00 p.m.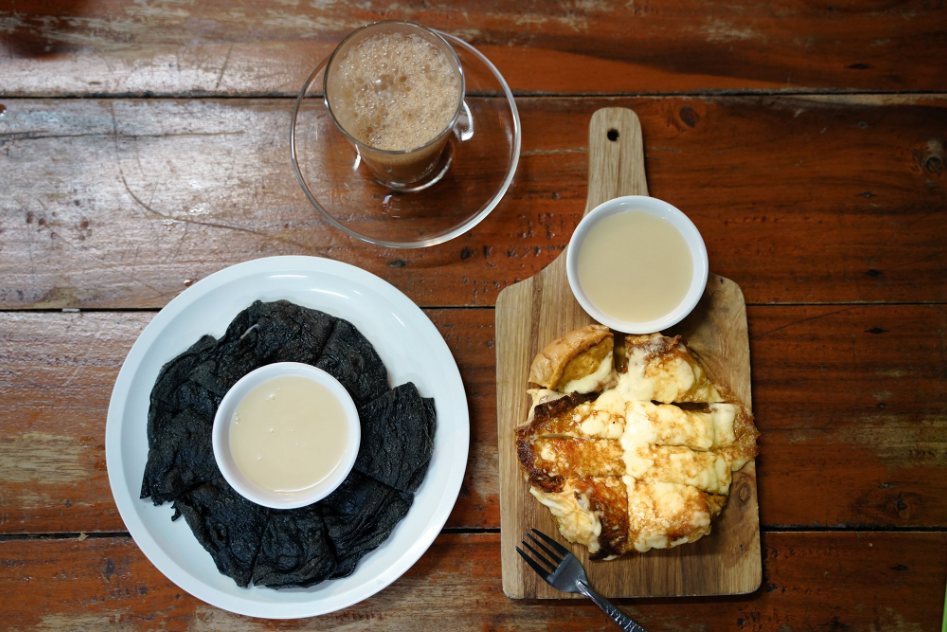 Sweeten your time at Roti Faridah, one of the famous places for roti in chumphon. Located in two spacious shophouses close to the Chumphon night market, there are two branches of Roti Faridah available. Their roti, both plain and charcoal, is soft, sweet-scented and mouth-watering. All of their roti fillings are also scrumptious. We recommend roti with Massaman curry, which goes very well with Teh tarik Milk tea. They also offer sweetened condensed milk for you to dip your yummy crispy roti. All of these are only 20-70 Baht. Don't forget to drop by Roti Faridah if you visit Chumphon!
recommended menus: Roti with Massaman curry and charcoal roti.
Open daily:6:00 a.m. – 11 p.m.
5. Tham Sing Café at Khao Mutsea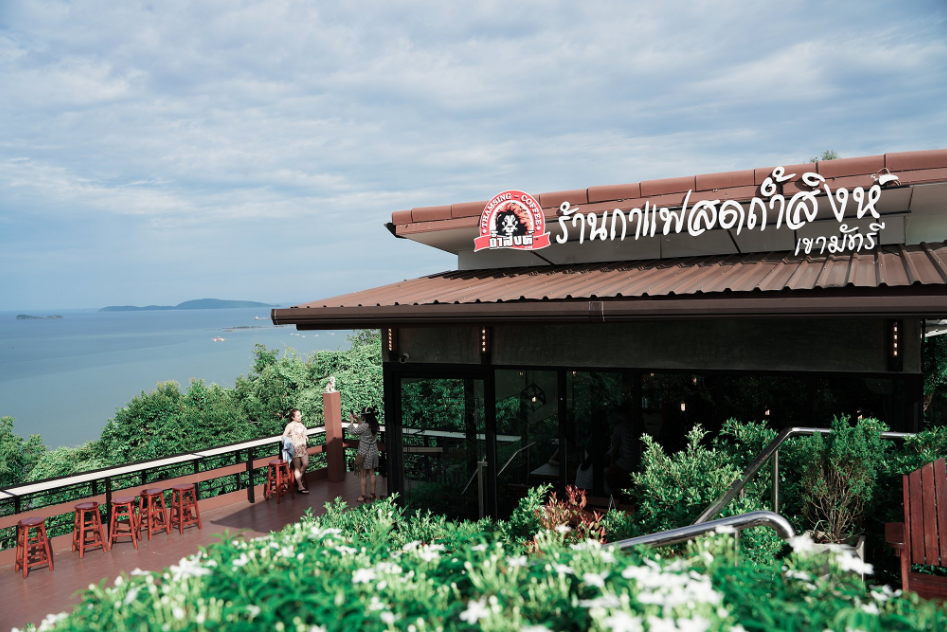 Our next stop is on top of the Khao Mutsea Viewpoint. Come enjoy the pleasant aroma of coffee in fascinating ambience at one of the most popular tourist attractions in chumphon: Tham Sing Café. The unparalleled location allows you to admire the exquisite sight of Sairee Beach. The Café's beautifully decorated in a minimalist loft style and equipped with a spacious balcony facing the wonderful natural sight. For coffeeholics, we recommend Honey Black Coffee, made from premium Robusta coffee beans, planted for the first time in southern Thailand in Tham Sing back in 1967. And for non-coffee lovers, some fresh smoothies are recommended too. The price starts from only 50 – 65 Baht. Don't forget to visit Tham Sing Café, great coffee and good vibes are waiting for you!
Recommended menus: Honey Black Coffee and mango smoothie.
Open daily:7:00 a.m. – 7.00 p.m.
6. The Chumphon Night Market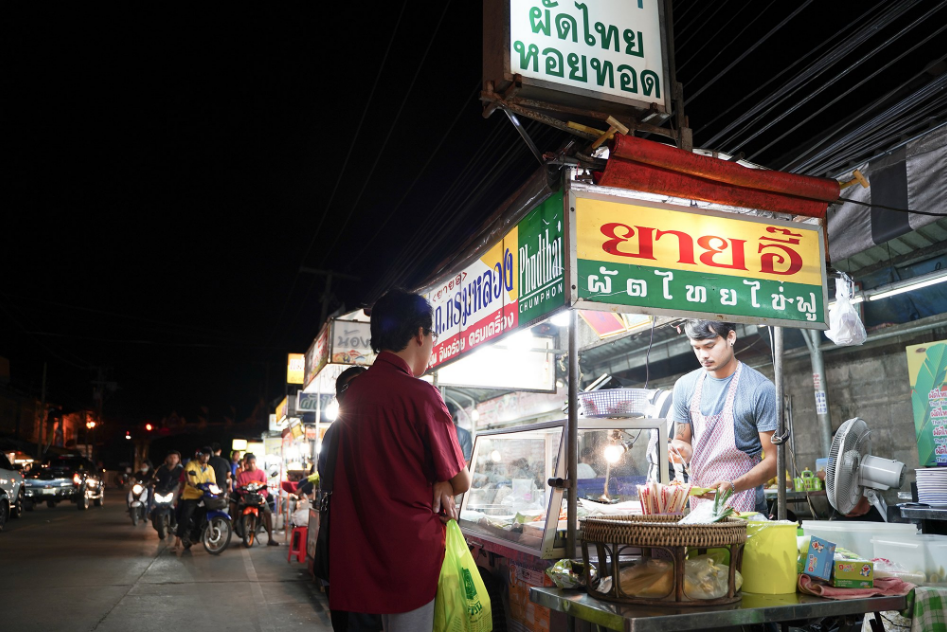 Last but not least, we're at the chumphon night market, a night market where you can buy all kinds of famous local Food starting from main dishes, desserts and snacks. Their most popular menus, everyone's favourites are Phat Thai, Hoi Thot (oyster omelette), Khanom Buang (crispy Thai pancake), smoothies, and much more. In the past, this market was named Thanon Phat Thai (Phat Thai Road) because there were many Phat Thai and Hoi Thot stalls. Nowadays, there are still those stalls along with other kinds of food. The Night Market will be busier at night than in the evening. However, if you have your favourite food shop in mind, don't wait! Some Restaurants are sold out in only a few hours. Food waits for no man.
recommended menu: Phat Thai with fluffy Thai-style omelette.
Open daily: 3:00 – 11.00 p.m.
In Chumphon, you can enjoy not only their famous seafood, but also many other tasty local dishes, desserts and drinks. Don't miss our 6 recommended restaurants. We promise you won't be disappointed!