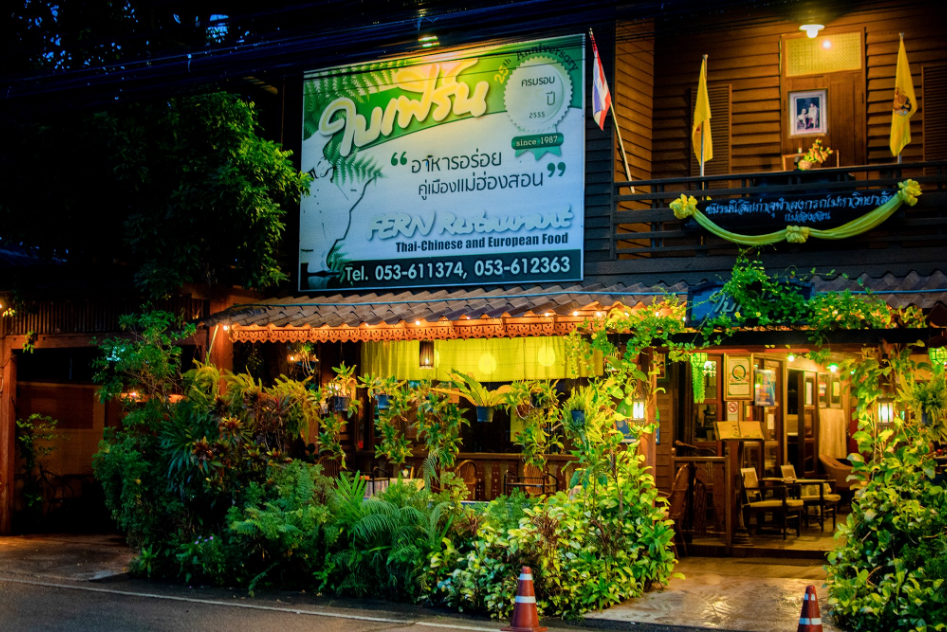 This popular Restaurant has been in Mae Hong Son since 2012. It's famed for its deliciousness and is also a recommended restaurant of Mae Hong Son. The restaurant is located before the walking street, opposite the public library. It is situated in a 2-storey wooden house decorated with Local art and furniture, including wooden furniture with a Myanmar style made to feel more homey and warm by the glow of yellow lights. Most of the dishes here come northern Thai recipes and there is live music in the evening. We suggest reserving a table in advance by calling 0-5361-1374.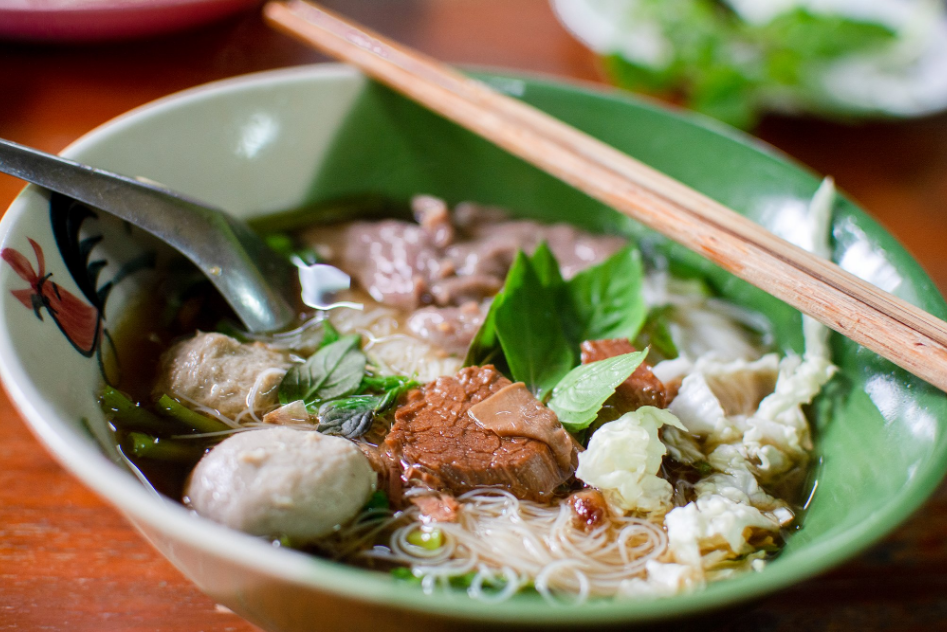 This famous noodle Restaurant in Mae Hong Son has been open for more than 20 years. Its slogan is: "All the deliciousness, in one place." The recommended dish here is the honey-stewed beef. The restaurant stews and braises beef with jungle honey, various spices, and good Chinese herbs until the beef is so tender that it seems to melt in your mouth. There are other delicious dishes available too, including curry rice with pork or beef, stewed pork with rice and seaFood sauce, rice seasoned with shrimp Paste, grilled pork satay, steamed pork or beef, and more. Everything is delicious, just like its slogan promises. This Restaurant is located in downtown Mae Hong Son, close to PTT gas station (the only large gas stationdowntown). For the price, it is very cute… not more than 50 baht for all dishes.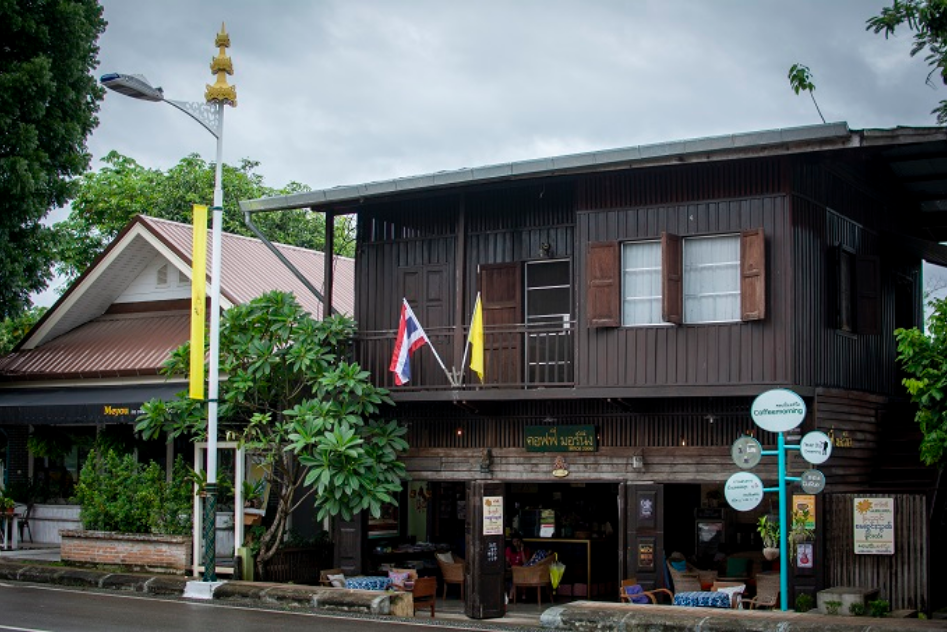 This coffee shop-cum-hostel is located in the City of Mae Hong Son, not so far from Wat Jong Kam, Jong Klang. The shop is a 2-storey wooden house in which the ground floor is run as a café and the second floor is a hostel. It's separated into two parts: the first zone is at the front where they provide books that you can read in a relaxed setting, like you are chilling at your own house. The second part is at the back, offering a quiet vibe with charming green décor. It is considered a very nice café to Chill Out in the morning with its warm drinks and calm vibes.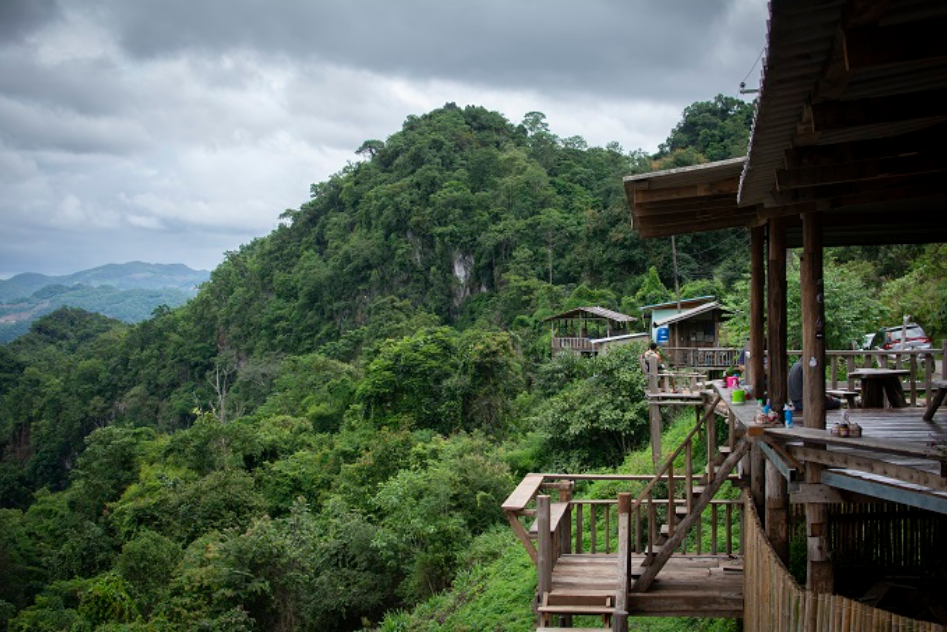 This popular noodle Restaurant is well known among tourists who love nature and seek some fresh air. Though this Local shop serves of cheap bowls of noodles, it has a million baht view located at the Ja Bo Village viewpoint. In the morning, this Restaurant is full of tourists who want to see the sea of fog and sunrise. Everywhere you look, you'll be greeted with beautiful views of the jungle-covered mountains. Between the sky, trees, cold weather, and warm soup, you'll fall in love with this relaxed natural atmosphere for sure. The spot that you cannot miss at this Restaurant is the front where a special seat allows your legs to hang and swing free.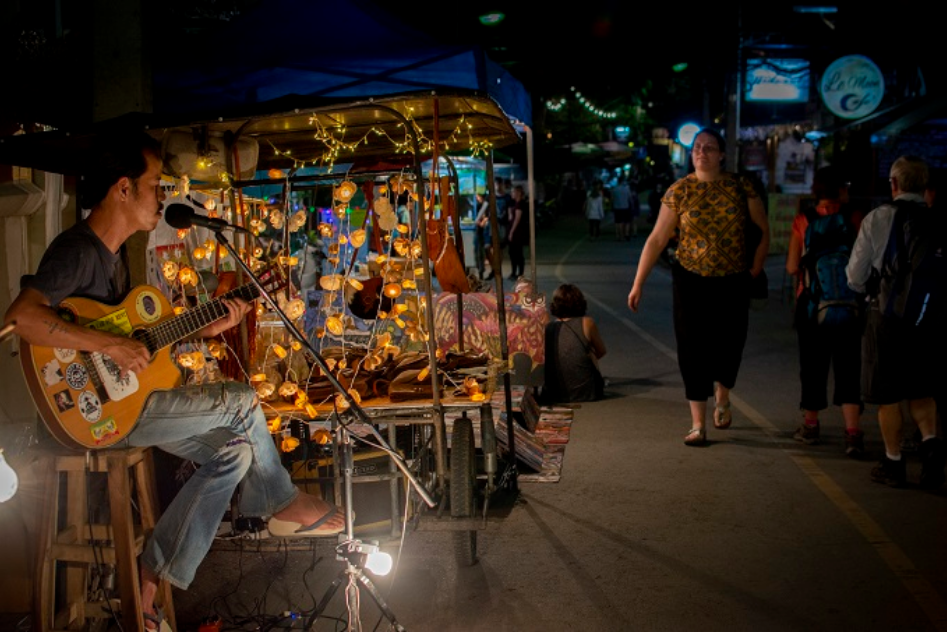 This tiny yet famous market offers a lively, warm atmosphere and lots of goodies for sale, from Food and souvenirs to clothes and cute handmade products. If you want to try some Local food, we recommend visiting this walking street. You will find many strangely named foods that will excite you, such as kao puk with black sesame, nam krabok Muang Pai, and nam pa Pai. One of the most interesting things about the Pai walking street is that it opens every day from 16.00-22.00 PM. So, no matter what day you visit Pai in Mae Hong Son, do not forget to go check in!