Khao Kho is probably a place that many people may have never been to. Therefore, today we'll take everyone to dabble in 3 places to Travel. We have to tell you that coming here once in a lifetime and your views will change forever. If ready, let's start with the first place that we'll lead to the Khao Kho Windmill Field as a point of receiving fresh air all-year round.
1.Khao Kho Windmill Field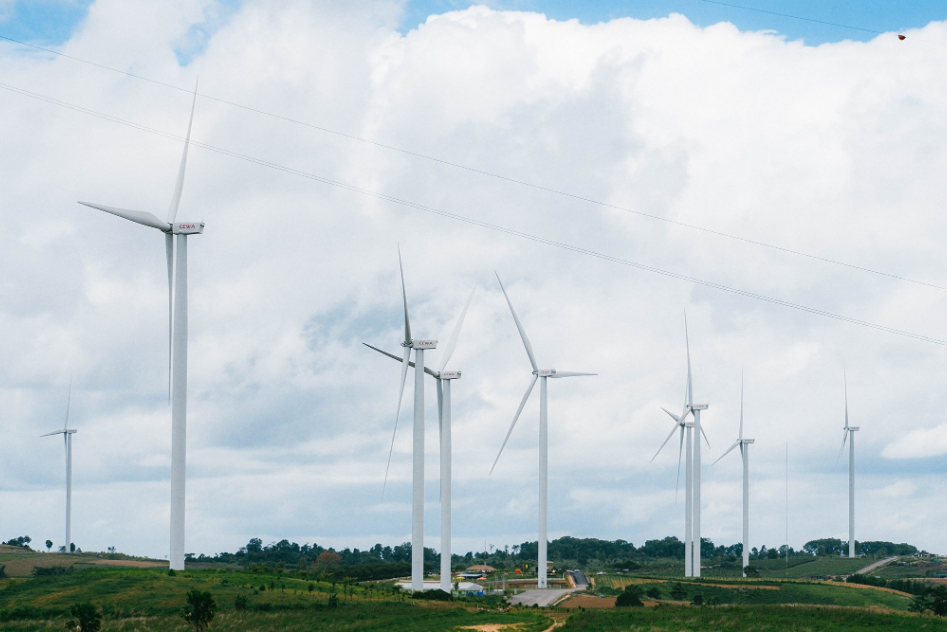 The Khao Kho Windmill Field is situated on an area of ​​over 1,050 metres in height on hilltop plains; one of the most beautiful sources of natural energy in Thailand. And it's guaranteed that the air around here is very fresh. Only standing for less than a minute is like absorbing the full force of oxygen through the body. In addition, from the viewpoint in this area, you can also see a 360-​​degree panoramic view. You can even see Wat Phrathat Pha Son Kaeo, which is another important Landmark of Phetchabun province.
Address: Ban Phet Dam, Tambon Thung Samo, Amphoe Khao Kho, Phetchabun
Getting There: Use the same way as going to Ban Phet Dam from Highway No. 2196. If coming from Khaem Son, continue past the Thung Samo Intersection for 3 kilometres. There'll be a sign of Ban Phet Dam and a sign to The Windmill field. Turn right for about 10 kilometres to the windmill field.
Service fees and facilities
1. tour guide tram charges 30 Baht per person (approximately 30 minutes per round).
2. Formula Hmong cars charge 50 Baht per vehicle.
3. Hmong swings for free.
4. Free parking.
5. Free strawberry Farm sightseeing (There may be an admission fee).
6. Shop provides fresh vegetables and fruits, processed products and Local products.
Contact Information
Tel.: 055 252 742-3
Open daily 06.00 - 18.00 Hrs.
After The Windmill fields, another place that we'd like to recommend is the Khao Takian Ngo viewpoint. It's said that visiting Takhian Ngo one night you will live many more years.
2.Khao Takian Ngo Viewpoint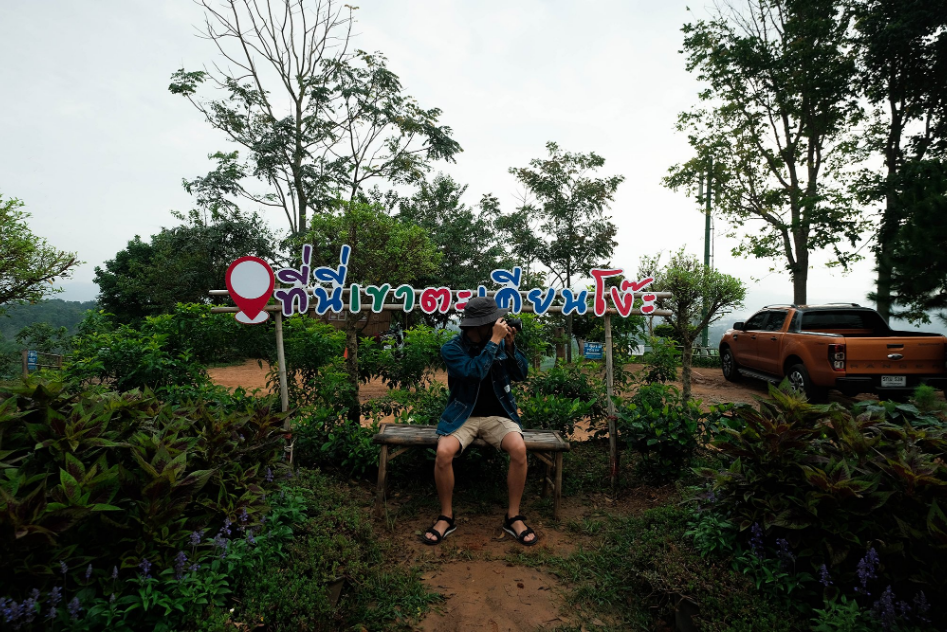 Khao Takhian Ngo viewpoint is considered as one of the most beautiful seas of mist on Khao Kho in Phetchabun. There are tent spots around the hill. What's more, you can experience the beauty of the sky every day and night by sleeping under the stars at night. And you're able to wake up and wait to see the sunrise while watching the 360​-degree sea of mist. Anyone who desires to see Mount Fuji in Japan, it's say that you don't have to go far, just come here and you can see it, too. That is, at the viewpoint of Khao Takian Ngo, you can see Khao Pu Khao Ya, which is shaped like Mount Fuji and Khao Kho. This can be said that visiting Takhian Ngo one night you will live many more years.
Address: Along Highway No. 2258, Tambon Nong Mae Na, Amphoe Khao Kho, Phetchabun
Getting There: From the Khao Kho area, follow Highway No. 2258 for about 25 kilometres to reach the Ruenrudee Intersection. And from there, go straight to Khao Kho Palace that is a distance of about 6 kilometres passing Phu Mae Ya, passing highland agriculture. Then, pass Wat Chai chumphon, drive straight on and continue to see the sign of Khao Takian Ngo viewpoint. There is a small entrance up to the Viewpoint. The route is a paved road to the Viewpoint. Any kind of vehicle can go up there.
Service fees and facilities
1. Maintenance fee: 10 Baht per person (in case of not staying overnight).
2. Tent service fee: 100 Baht per person (bring your own tent).
3. 1 bathroom to shower / 3 toilets.
4. Tent service fee: 450 Baht (2-3 people).
5. Convenient socket service.
6. In the morning, there is hot water, coffee, instant noodles, and meatballs for sale.
Contact Information
Tel.: 06 2251 3749
After fully cleansing the lungs, we continue onto the last place that is Khao Kho Open Zoo where many rare animals are gathered here.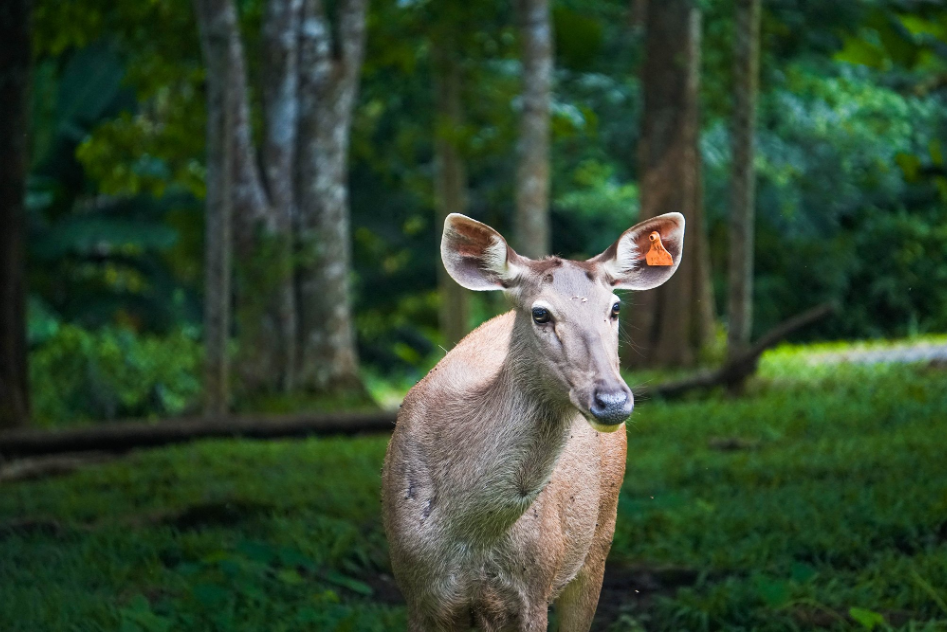 Khao Kho Open Zoo is the Khao Kho Wildlife Breeding Research Station (Royal Project) run by the Wildlife Conservation Division. When you visit here, you'll get a lot of information about wildlife and there are many animals waiting for everyone to see; some of them are endangered.
Address: Tambon Khao Kho, Tambon Daphong, and Tambon Nong Mae Na Subdistrict, Amphoe Khao Kho, Phetchabun 67270
Getting There: Take Highway No. 2258 to Phetchabun then follow Highway No. 2258 (Ruenruedee-Nong Mae Na Intersection), visit the Research Centre and developed agricultural areas at Phetchabun. Follow the road for about 4 kilometres or use the same route as the Srithit waterfall. At the 7th kilometre intersection, turn left to go for another 3.5 kilometres.
Service fees and facilities
1. Admission is free.
2. There are 3 houses available, which can each sleep 10 people.
3. Free bathroom.
4. Free parking.
Contact Information
Tel.: 08 6887 7393
Open daily 08.00 - 16.00 Hrs.
At this point, we must say that Travellers say that they have to come back again to see the charm of the foggy City. It's worth a visit here.