Outsiders misunderstood that surin features only Ecotourism attractions and ancient temples, but for the Local people, this place also offers more beautiful aspects, especially Food and crafts that have been influenced by Cambodia. So various recipes, including cultural products make surin no less outstanding than anywhere else.
For those who have never visited surin and don't know where to start, here's an introduction guide, easy enough so you can't get lost. These 2 recommended places will help beginners learn how to truly experience the life of Surin's folks all day long.
1. Chong Chom Checkpoint - the marketplace for trading between Thais and Cambodians.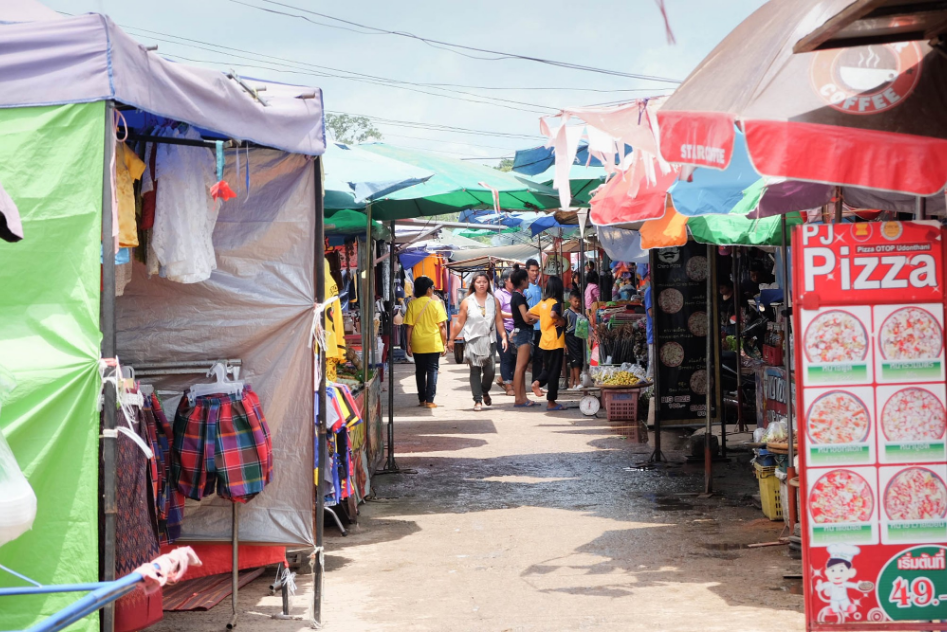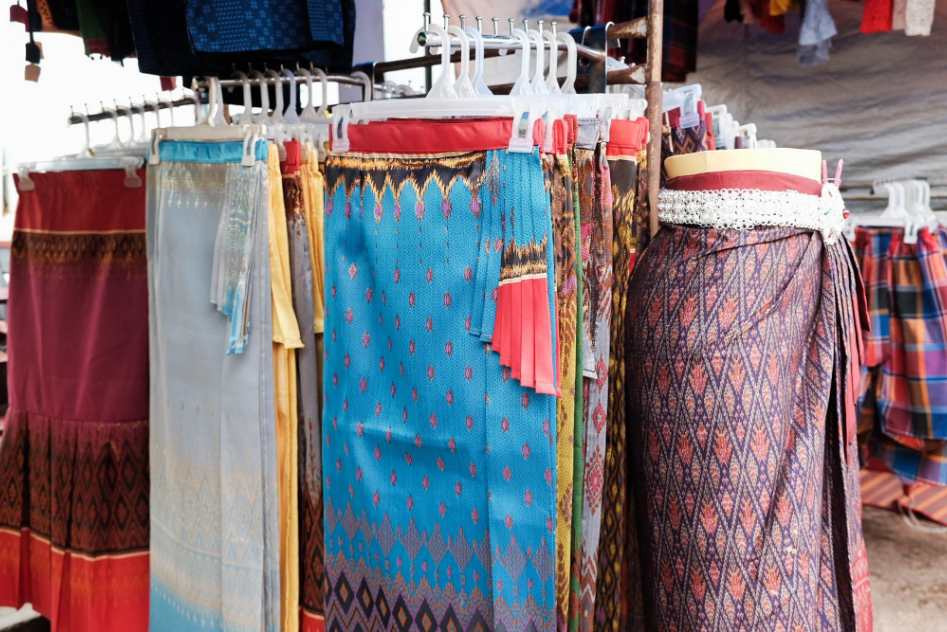 The Chong Chom area is a border connecting Thailand and Cambodia in the Udon Meechai, which is a province in Northern Cambodia. Chong Chom is a large checkpoint that makes travelling for the people from the 2 countries easy and convenient, so the scene of Cambodian merchants carrying agricultural products to set up stalls for sale are familiar to the regular passengers and tourists. Examples of products sold here can range from jungle Foods; such as, pimps to Local vegetables. There are also wooden craft products; such as, benches, woven mats and woven baskets.The Chong Chom Checkpoint is open from 06.00 Hrs. and will close at 22.00 Hrs.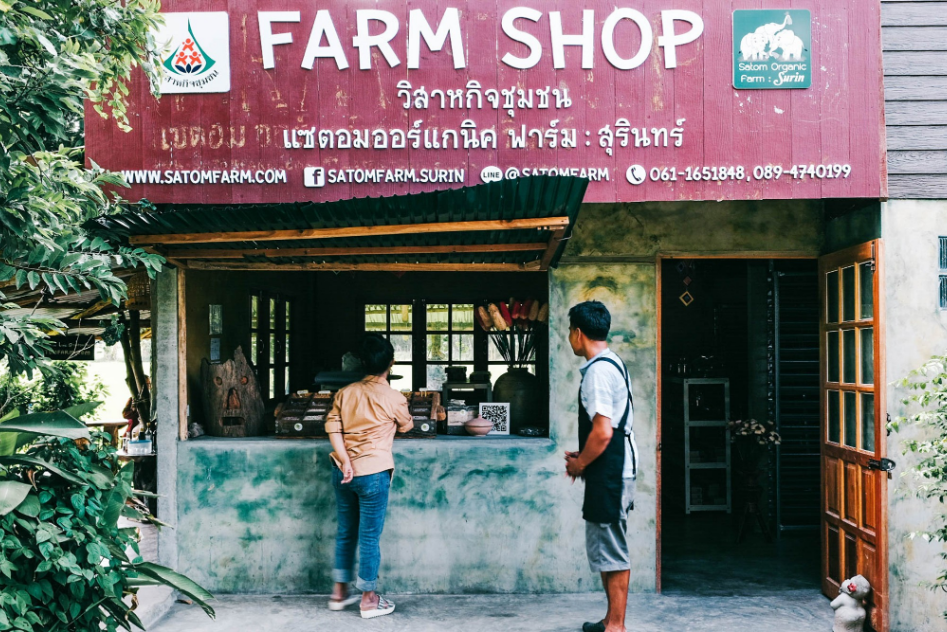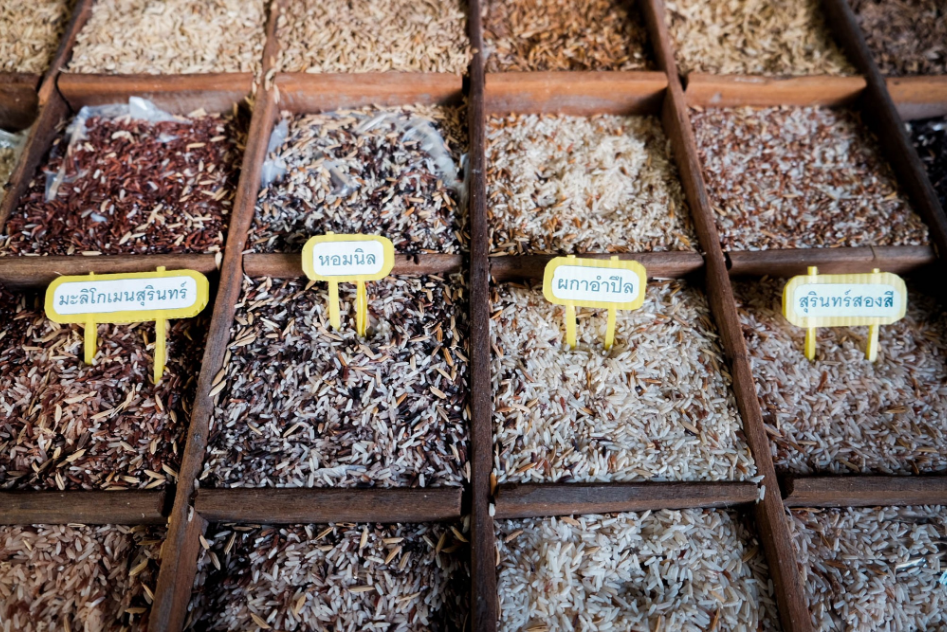 The famous provincial product of surin is jasmine rice because this province exports the famous jasmine rice of Thailand. And today, I will introduce an Organic Farm that has a lot of Organic products to choose from which is named Satom Organic farm.
Satom Organic Farm is a place that produces and sells Organic products that have received production standards certification. It's located at Ban Mueang Ling, Amphoe Chom Phra in surin. In the past, the Satom community had an Organic agricultural chemical space pesticides to speed up agricultural production were introduced. It was recently found that the mentioned chemicals created a lot of impact to the environment and affected both farmers and consumers. This place therefore initiated the use of traditional organic production methods again.
Until now, it has become a community enterprise and gathered Farmers' groups of Organic rice producers. If anyone comes to surin and is interested, you can definitely stop by and you'll get many agricultural products that meet safety standards for health. Moreover, this place provides Accommodation for tourists with activities like a rice cultivating demonstration by yourself. It can be said that it's a place for people who like a simple and easy lifestyle in the midst of nature.
Location: 174 Mu 1, Tambon Mueang Ling, Amphoe Chom Phra, surin 32180
Getting There: From surin town, it takes approximately 40 minutes. Take Highway No. 226 to Highway No. 214 for about 15 kilometres. Then turn left onto Highway No. 3053, and drive for about 10 kilometres and turn right onto Highway No. 4026. Drive straight along the route for about 11 kilometres to the Sato Organic Farm.
Service information
1. Free admission.
2. Open daily 09.00-17.00 Hrs.
Contact
Tel.: 06 1165 1848, 08 9474 0199
Website: https://www.satomFarm.com/
facebook: https://www.facebook.com/pg/SatomFarm.surin/posts/