Food
BABA HOTPOT
BABA HOTPOT Hot pot commonly Chinese fondue varieties of stew, consisting of a simmering metal pot of stock at the center of the dining table. While the hot pot is kept simmering, ingredients are placed into the pot and are cooked at the table....
---
Food
Wat Yai Noodle
Wat Yai Noodles - Braised pork noodles, braised beef noodles, chicken drumstick noodles and blood soup noodles (namtok).
---
Food
Phuean Isan Restaurant
Recommended Dishes - Hot and spicy soup with pork rib and egg - Spicy salad with long beans and crispy pork - Roasted pork neck
---
Food
Kannika Baansuan
Recommended Menu are: Crab Soup with Pickled Bamboo Shoots Crab Dip, Hoi Jo (Deep Fried Crab Meat Roll), Stir Fried Clams with Basil
---
Shop
A Takkae
Local sweets of Phuket, such as Tao So, Pang Pia, Pla Ching Chang, Tuk Ta Na Taek, Pia stuffed with Chinese sweetmeat and fish organs sour soup
---
Food
Gialong Cuisine
The Eclectic Menu Offers Both Vietnamese And Thai Favourites, But Wise Diners Will Look East To The Tastes Of Saigon And Hanoi. For A Vietnamese Dish, Try Goong Pan Oi (Prawns Wrapped Around Sugarcane), Or Yum Moo Yor If You Feel Like Something A...
---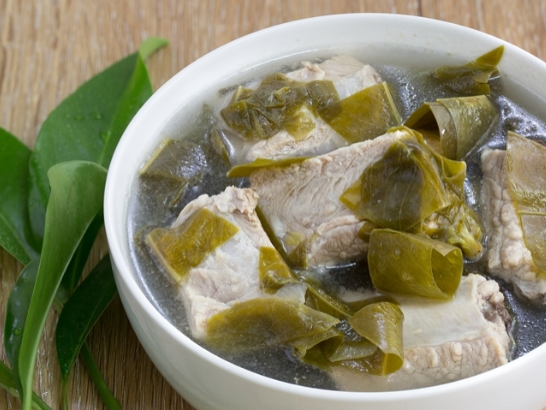 ---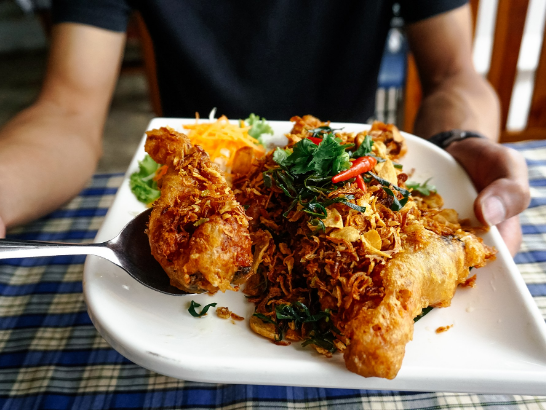 Article
Can't-miss Restaurants in Loei
Loei is also well-known for its local food delicacies too. Keep reading to learn where you can find the best restaurants in Loei!
---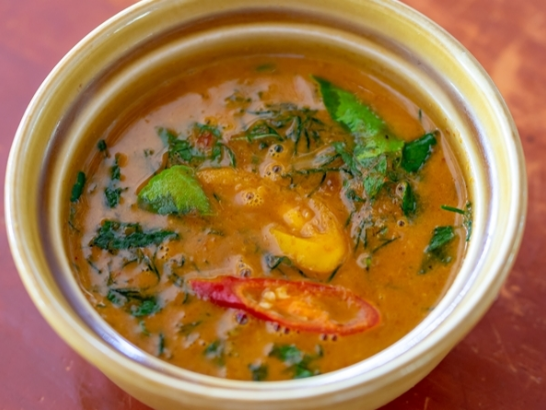 Article
KAENG SOM BAI CHAKHRAM
Kaeng Som is a sour-sweet-slightly spicy soup in orange colour. It is one of popular Thai dishes
---