Food
BABA HOT BOX
The BBQ / Grill section has variety of combinations to choose from. Enjoy an a la carte of mouth-watering selections which our chef carefully prepares for your taste buds. Choose your meat & seafood, sauces & sides. The marinade grilled premium...
---
See & Do
Prasat Hin Ban Phluang
It is a single building on a large rectangular laterite base that faces to the east. There is only one front entrance, whereas the other three sides act as a false door.
---
See & Do
Ban Nong Chang Khuen
Ban Nong Chang Kuen is the largest source of lamyai (longan) production. Both sides of the road leading into the village are packed with lamyai orchards. Lamphun Lamyai Festival is held annually in August.
---
See & Do
Namtok Than Sawan
It is 2 km away from the district. Its height is 15 m. There is the shelter around there. The bottom part appears all sizes of stones together with various species of algae and plants growing on both sides
---
See & Do
Chiang Khan Walking Street (Thanon Chai Khong)
Located in Loei province, Chiang Khan's Walking Street is a famous tourist attraction that stretches for more than 1,200 metres. Both sides of the road are filled to the brim with culture and charm, providing a rare insight into Thailand's past.
---
---
See & Do
Wat Saphan Hin
This temple have not recorded about the period of establishment but predicted age over 100 years. There is an ancient temple at the middle of pool which is far from temple around 1 kilometer also, the stone line is connected  two sides of canal as...
---
Food
Ban Mai Rim Nam
A local Thai restaurant with the Chao Phraya River atmosphere. There is a terrace area on the waterfront and an air-conditioned room, as well as banquet rooms from 20 up to 200 people. You can also dine on a boat and appreciate the way of life and...
---
See & Do
Sa Kaeo
Sra Keaw is located in the middle of Sri Suriyothai or Sra Keaw roundabout on Narai Maharad Road, Amphoe Muang Lop Buri. In the center of pond is giant candle on giant tray decorated with ministries' symbols. It also has bridge connecting 4 sides....
---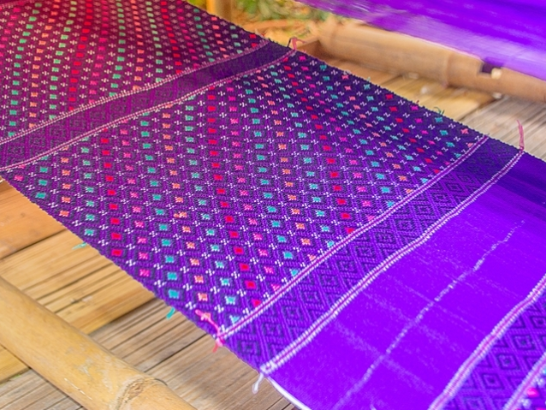 ---