Food
BABA88
BABA 88 PUB & NIGHTLIFE Situated on the ground floor of our new entertainment building, Baba 88 will host international DJ's and is always open for stylish partying. Design will be a focus as well as comfort. Our entertainment team is experienced...
---
Food
BABA BEACH RESTAURANT
The Baba Beach Restaurant is housed amid a modern tropical setting that harmonizes a contemporary architectural design with the beach club's signature Chino Portuguese style and that reflects directly upon the innovative culinary style of the...
---
---
See & Do
Baan Dontree (Music House)
Ban Dontri or House of Music is located in the temple compound of Wat Kudi Thong. A school building is used for instructing traditional Thai music. The Samut Songkhram Primary School Office has envisioned that the cultural value of folk wisdom...
---
---
Food
Metropole Cafe
Serving International And Thai Dishes At Moderated Price, Full Bar Service With Live Music And Entertainment.
---
Food
Terrazza Restaurant & Bar
In A Relaxing And Elegant Zen-Style Decor And Surrounded By A Smooth Jazzy Background Music, Our Guest In Terrazza Will Enjoy A Selection Of Thai And Asian Dishes, Reviewed And Modernized By Our Chefs. This Fusion Of Different Asian Flavors And...
---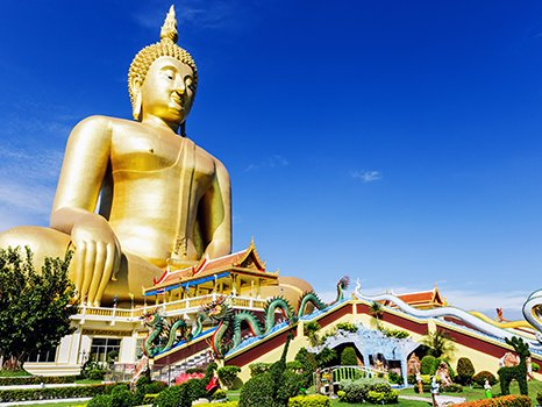 Destination
Ang Thong
Ang Thong province is a small province, located in the central lowlands. Not far from Bangkok, visitors can take a one-day trip there. There are important tourist sites, most are places of history, religion, culture, way of life and folk wisdom....
---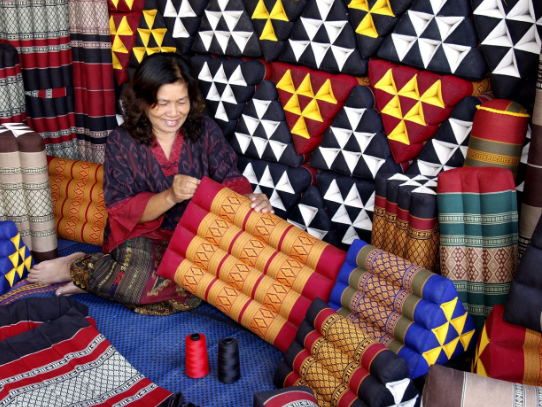 Destination
Yasothon
The smallest province in the lower northeast of Thailand's Isan region, it is famed for its Rocket Festival, which is celebrated at the commencement of the Rainy Season. The homemade rockets, some capable of firing hundreds of feet into the sky,...
---