#international restaurant
Food
BABA BEACH RESTAURANT
The Baba Beach Restaurant is housed amid a modern tropical setting that harmonizes a contemporary architectural design with the beach club's signature Chino Portuguese style and that reflects directly upon the innovative culinary style of the...
---
Food
BABAQ
Sri panwa's very own Baba Phuket Restaurant presents a stylish menu of contemporary Thai and International cuisine in a relaxed setting of intricate architectural detail and undisturbed, panoramic ocean views.
---
Food
BABA POOLCLUB
BABA POOLCLUB – INTERNATIONAL CUISINE Is home to many different areas of entertainment and dining. Sprawled across 5,000 square meters, it has a little something for everyone. The indoor/outdoor building features a 25-meter infinity-edge lap pool,...
---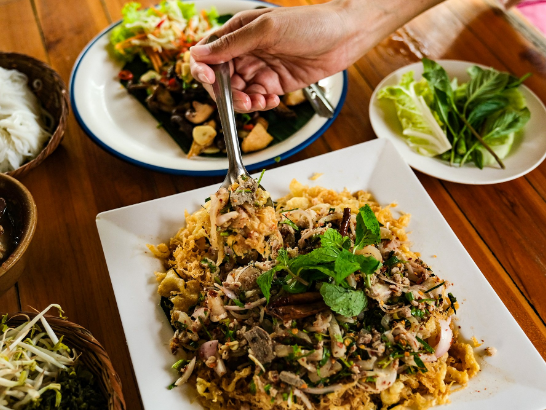 Article
5 of the Best Restaurants in Nan
Incredible food is easy to find throughout Thailand and the province of Nan is no different! Let's take a look at some of the best restaurants in Nan
---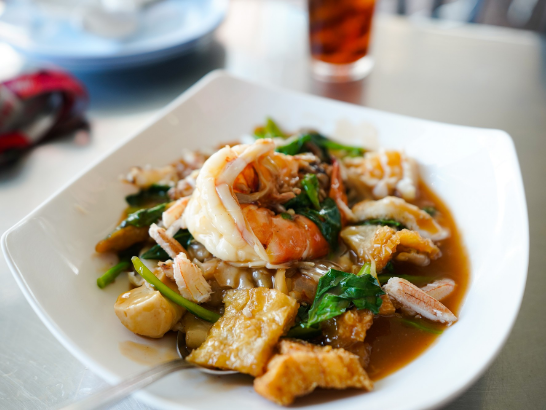 ---
Food
Po Kaeng Pa Restaurant
Recommended Dishes - Fish curry with mushroom - Shrimp cake - Periwinkle roasted curry - Fried pork belly
---
Food
Laem Charoen Seafood
Recommended Dishes - Fried sea bass with fish sauce - Three flavored shrimp - Steamed mackerel curry
---
Food
Pupen Seafood Pattaya
Recommended menu: Stir Fried Squid with Salted Egg Yolk, Steamed Pooma (Flower Crab), Stir Fried Pooma (Flower Crab) with Curry
---
Food
Hops Brewhouse
Recommended menu: Pizza Four Seasons, Crisp Knuckle of Pork with rice, Marinaded Mussels, Sausages, Tiramisu
---
Food
Rayong Boat Noodle
Recommended Dishes - Nam Tok boat noodles - Chamuang pork curry - Boiled with pork dip
---
Food
Je Sim Noodles Gravy
Recommended menu "Rad Na": Clay Pot Rice Noodles with Gravy Sauce Pad Se-ew wrapped in omelette , Clay Pot Crispy Egg Noodles with Gravy Sauce , Black Pepper Fried Mussels , "Bua Loy": 7 Colors Herbal Rice Balls
---