Food
BABA HOTPOT
BABA HOTPOT Hot pot commonly Chinese fondue varieties of stew, consisting of a simmering metal pot of stock at the center of the dining table. While the hot pot is kept simmering, ingredients are placed into the pot and are cooked at the table....
---
Food
BABA HOT BOX
The BBQ / Grill section has variety of combinations to choose from. Enjoy an a la carte of mouth-watering selections which our chef carefully prepares for your taste buds. Choose your meat & seafood, sauces & sides. The marinade grilled premium...
---
---
Shop
Chumphon Fresh Market
Highlight: > Local food and dessert >Fresh ingredients for cooking, such as fish, pork, vegetables and various fruits.
---
Food
Ruen Thai
Ruen Thai restaurant in Phuket is a traditional Royal Thai restaurant, serving good materials, meticulously seasoned with quality spices and good ingredients. This restaurant is guaranteed by the name of Dusit Thani Hotel.
---
Shop
Toffee Cake Chonburi By Mattana
Toffee Cake Chonburi By Mattana is a toffee cake shop made in an authentic homemade style with carefully selected ingredients to prepare delicious and distinctive flavours, which has made this shop's cake popular throughout Chon Buri.
---
Food
Mookmanee Seafood
Mookmanee Seafood, a famous seafood restaurant in Phuket, is outstanding for fresh seafood. Anyone, visiting Phuket, must not miss the fresh ingredients from the sea which are seasoned with the secret recipe of this restaurant, making the seafood...
---
Food
BABA CHINO
Baba Chino, serves up loved Chinese dishes with an addition of Sri panwa creativity & flair. The restaurant is open for lunch & dinner, serves traditional dishes with fresh ingredients & exquisite variety of Dim Sum, Crispy Pork, Abalone, Crispy...
---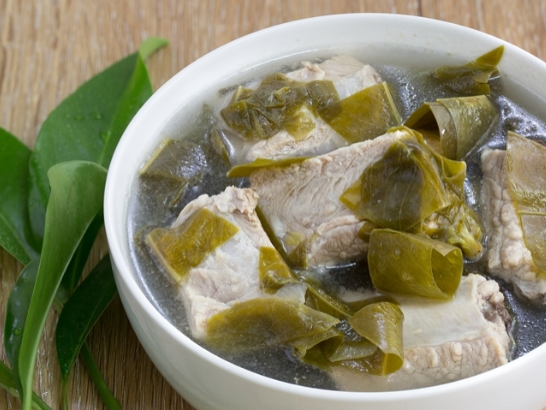 ---
Food
BABA IKI – JAPANESE RESTAURANT NATAI
Created by the highly-trained sushi, teppanyaki and yakitori chefs at Baba Beach Club Natai, this spirited restaurant features sumptuous plates that are focused on the freshest ingredients and authentic flavors from Japan. Guests have the option...
---
Food
Basil
Basil, Our Award-Winning Thai Restaurant Serves The Finest Authentic Cuisine In A Sophisticated Setting. Enjoy The Exquisite Flavours Of Traditional Dishes Made From Fresh Ingredients And Presented With Creative Flair. Basil-Private Roomsbasil...
---