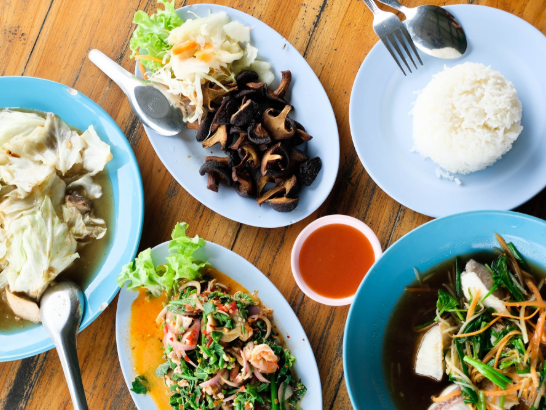 Article
Krua Mong Meng - Phetchabun
Krua Mong Meng provides a combination of authentic Thai-style with a touch of Chinese and Isan (Northeastern region of Thailand) menus
---
Food
Bangkok Halal Kitchens
Premium and unconventional Halal menus!! Delivered to your door, from our halal certified kitchens in Soi Thonglor (Sukhumvit 55).
---
Food
Chek Pia
Recommended Menu are: Pork Satay, Chicken Rice, Hot Pot, Spicy Herbal Scallop Stir Fry, Stir Fried Soft Crab in Curry Powder
---
Shop
Mae Kim Buai
Souvenir and pastry center from Chonburi with food center. This rest area is good for shopping before returning home.
---
Shop
Heap Brand
E-commerce shop for authentic Thai snack and food subscription box shipped directly from Thailand. We offer unique Thai souvenirs with changing themes monthly. Each box includes 10+ snacks and drink, an exclusive postcard and free shipping to over...
---
Food
Farida Halal Food
Recommended menu: Volcano Roti, Cheese Roti, Chicken Curry Roti, Chicken Murtabak, Teh Tarik
---