Food
BABAQ
Sri panwa's very own Baba Phuket Restaurant presents a stylish menu of contemporary Thai and International cuisine in a relaxed setting of intricate architectural detail and undisturbed, panoramic ocean views.
---
Food
BABA IKI – JAPANESE CUISINE
The name IKI came from the japanese meaning for 'drink!', a popular term among Japanese when drinking, you may hear chants of 'Ikki Nomi' as buddies motivate each other to go 'bottoms up'. Please have fun with our Japanese delights and drink up...
---
Food
BABA BEACH BAR
BABA BEACH BAR – BEACH BAR NATAI The real delight at Baba Beach Club is the Baba Beach Bar as it's the epitome of poolside luxury and is the most energizing and inimitable area on the property. There is also the entertainment hub on the property...
---
Food
Flann O'brien's Irish Pub
This Irish Pub Is Stylishly Decorated With Wood Furniture That Accents The High Warehouse Ceilings. The Large Bar Provides Plenty Of Counter Seating Popular In The Traditional Western Drink Holes. Flann Obriens Irish Pub Provides Open Air Seating...
---
Shop
The Barai
The resort consists of eight residences. 18 treatment rooms are divided into 12 single rooms and 6 twin rooms. Other facilities include a sandy beach pool for Tai Chi Yoga or meditation. The locker rooms include sauna, steam room, relaxation room...
---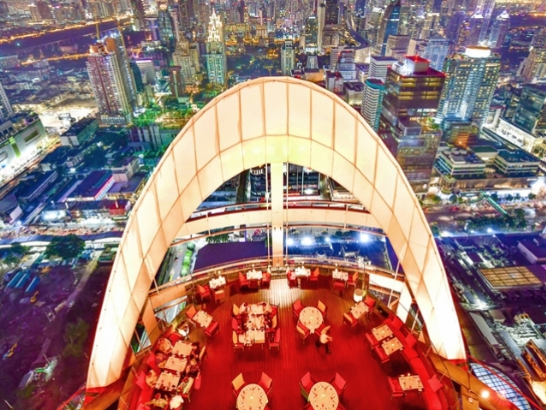 Article
BANGKOK GLITTERING SKYLINE
Yellow and red traffic jam lights, glittering temple rooftops and twinkling neon lights of skyscrapers somehow are an excellent combination of Bangkok
---