See & Do
Nang Loeng Market
The first land market in Thailand. It is more than 120 years old and is the source of some famous savoury dishes and traditional desserts, especially royal court desserts.
---
---
See & Do
Talat Phlu
This market is famous for its food scene, e.g., noodle shops, Khao Mu Daeng, ordered dishes, Thai desserts, etc. that attracts tourists to come to taste the deliciousness.
---
Shop
The Chocolate Factory Pattaya
We serve foods, desserts, and drinks. You can enjoy scenery Pattaya beach in 180-degree panorama view within 2-storey store. We have various-flavor chocolate making session dail.
---
Shop
Hua Hin Night Market
The Hua Hin Night Market is one of the important landmarks of Hua Hin. Tourists who come to this city must visit here at night. Food, desserts and souvenirs, will definitely make any shoppers happy.
---
Shop
Hom Run Juan
Hom Run Juan is a lovely Thai dessert with pastel shops that has a cozy atmosphere. The shop is decorated warmly to welcome customers who want to taste various Thai desserts in this Thai dessert cafe.
---
Food
The Chocolate Factory Huahin
The Chocolate Factory Hua Hin is a restaurant for tourists who love desserts. This restaurant is famous for its dessert and unique chocolate menu. Moreover, there are various food dishes and a beautiful atmosphere, which is suitable for everyone's...
---
Shop
Lhim Po Iam Kha Nom Tao So
Lhim Po Iam Kha Nom Tao So is a shop selling "Kanom Pia" or the locals called "Tao So" located at the end of Soi Soon Uthit. The shop will make new desserts in soft dough with both salty filling and sweet filling. Moreover, it also does not...
---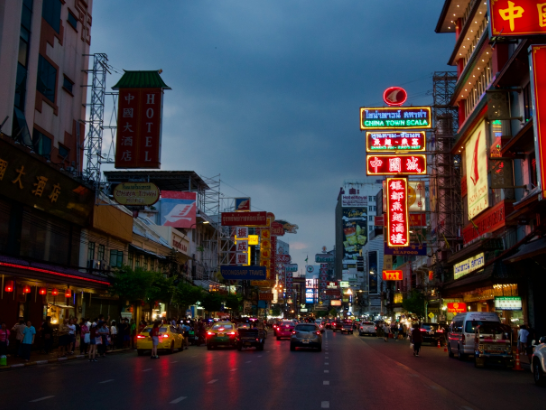 ---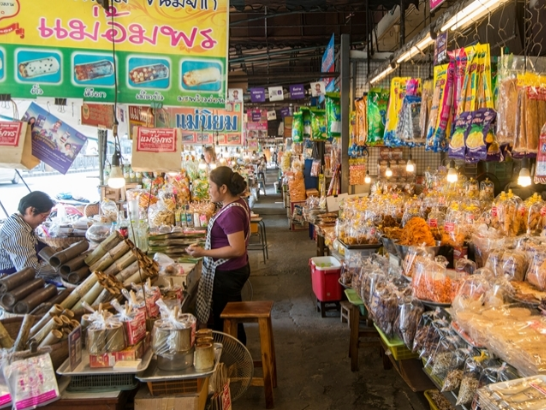 ---