---
---
See & Do
Wat Phra Thong
Situated on Thep Krasattri Road, Thep Krasattri sub-district, this temple is home to a large, gold-covered Buddha image known as Phra Phut. Only half of the image can be seen protruding above the ground and it is considered a sacred image for the...
---
---
See & Do
Wat Phumin
Wat Phu Min is a royal temple located in the Phra Nakhon, now Nai Wiang sub-district, near Nan National Musuem. According to Nan chronicles, the temple was built by Phra Chao Jettabutrabhrama, the ruler of Nan kingdom, 6 years after his rule in...
---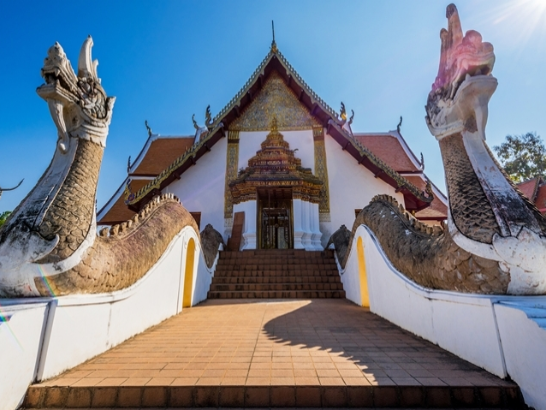 ---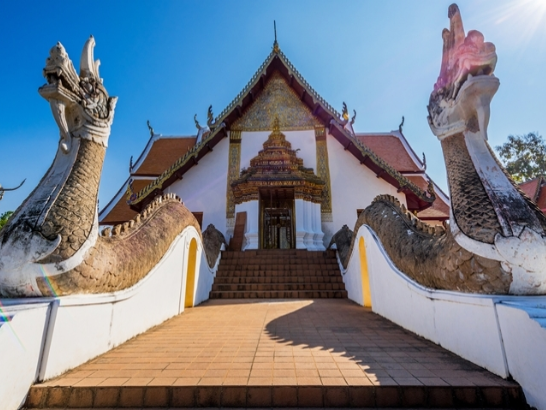 ---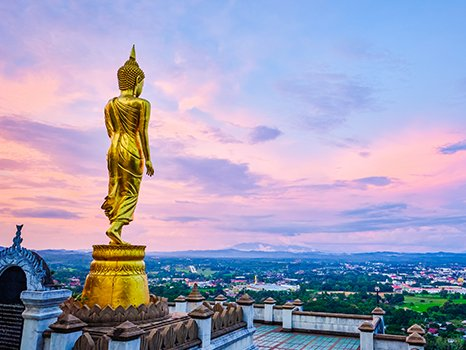 Destination
Nan
When arriving in Nan province visitors have to visit Wat Phumin to see the painting "Pu Man Ya Man", which is a valuable ancient and unique Tai Lue woman and woman that has been dubbed as the world whispering image. Not far from Wat Phumin is home...
---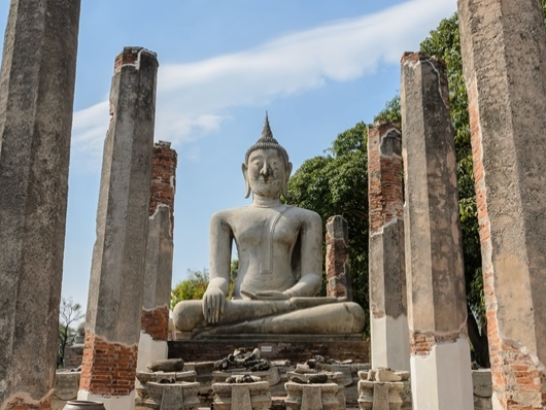 ---