---
---
---
See & Do
Wat Phra Boromthat
Or the Chedi Shwedagon, is located in Koh Ka district in the center of Ancient Tak City. It is a relic for the people who were born in the year of horse. (Instead of traveling to the pagoda at Burma)
---
See & Do
Chedi Yak
It is the second largest pagoda after Phra Boromthat pagoda. The shape of pagoda is Lanka style. Fine Arts Department repaired it in 1975-1979. In front of the pagoda, the temple has large Buddha statue that is sitting. In Ayutthaya period, it was...
---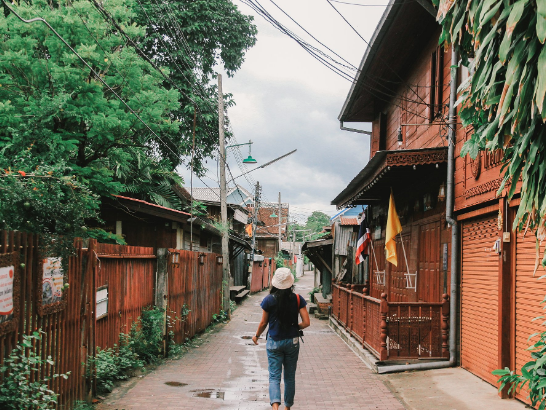 ---
See & Do
Wat Phrathat Chae Haeng
Wat Phra That Chae Hang is an elegant and ancient Wat, Phra That of the year of the rabbit. Phra That worship event is held annually in April or March.
---
See & Do
Wat Yukantarawas
22, Moo 7, Ban Suan Chao, Tambon Bang Len. Wat Yukantarawas was built in 1867 by Somdet Phra Ariyavangsagatayana Somdet Phra Sangharaja and King Rama IV.
---
See & Do
Wat Prasat
Located on Inthawarorot Road, near Wat Phra Sing, is Wat Prasat where a rare Lanna style Buddha image is enshrined.
---
See & Do
Wat Phra Ngern
23, Moo 8, Tambon Maenang. Wat Phra Ngern was built in 1821 with an initiation of Phra Ajarn Suea. This temple has a tripitaka hall of about 100 years old.
---
See & Do
Wat Phrathat Lampang Luang
The ancient temple long existed with Lampang since Phra Nang Cham Tewi period, compiled with remarkable archaic architecture. Phra That of the year of the ox.
---