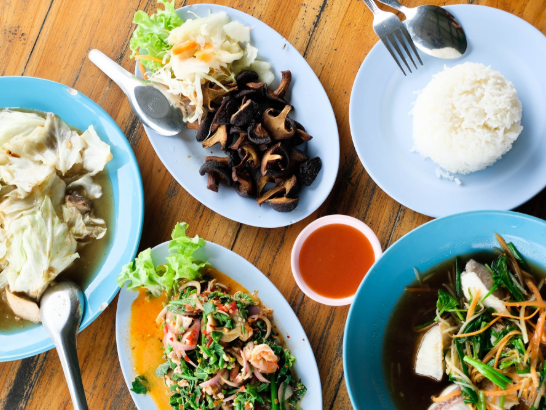 Article
Krua Mong Meng - Phetchabun
Krua Mong Meng provides a combination of authentic Thai-style with a touch of Chinese and Isan (Northeastern region of Thailand) menus
---
Food
BABAQ
Sri panwa's very own Baba Phuket Restaurant presents a stylish menu of contemporary Thai and International cuisine in a relaxed setting of intricate architectural detail and undisturbed, panoramic ocean views.
---
See & Do
Prasat Mueang Phai
It is situated at Tambon Muang Phai. The interesting thing about this place is the ancient pagoda built by bricks in the rectangular form. There are the verges extending from 4 corners, carved in the flower pattern, vine and portraiture
---
See & Do
Wat Pa Ket
There is an old ordination hall constructed by the Supreme Patriach (Don) in the reign of King Rama III. Its carved wooden gable has a decoration of Naraya Mounting a Naga-holding Garuda, surrounded by the decoration of an elaborate vine pattern.
---
Food
Lord Jim's
This Is The Home Of Sophisticated International Seafood. Lord Jim's Offers A Spectacular Daily Lunch Buffet: The Mouthwatering Selection Includes Fresh Seafood And Steamed Fish As Well As Top-Notch Meat And Poultry Items. Dinner Is A La Carte,...
---
---