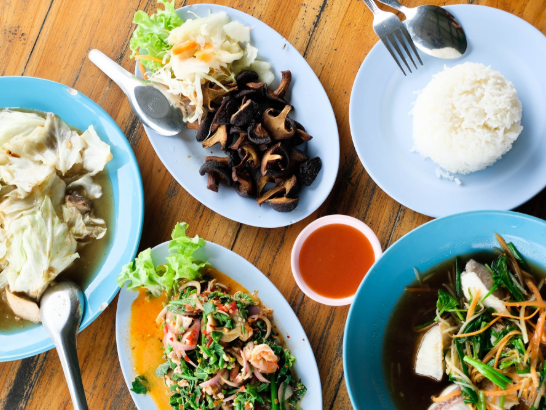 Article
Krua Mong Meng - Phetchabun
Krua Mong Meng provides a combination of authentic Thai-style with a touch of Chinese and Isan (Northeastern region of Thailand) menus
---
See & Do
Prasat Mueang Phai
It is situated at Tambon Muang Phai. The interesting thing about this place is the ancient pagoda built by bricks in the rectangular form. There are the verges extending from 4 corners, carved in the flower pattern, vine or human.
---
Food
Lord Jim's
This Is The Home Of Sophisticated International Seafood. Lord Jim's Offers A Spectacular Daily Lunch Buffet: The Mouthwatering Selection Includes Fresh Seafood And Steamed Fish As Well As Top-Notch Meat And Poultry Items. Dinner Is A La Carte,...
---
See & Do
Wat Pa Ket
Wat Pa Ket (วัดป่าเกด) is located at 24 Mu 3, Phetchahueng Road, Tambon Song Khanong. There is an old ordination hall constructed by the Supreme Patriach (Don) in the reign of King Rama III. Its carved wooden gable has a decoration of...
---
Food
Oceanside Beach Club And Restaurant
Situated Directly On The Beachfront And Alongside The Oceanside Beach Club, This Brand New Addition To Putahracsa Serves A Wide Range Of Both Alcoholic And Non-Alcoholic Beverages To Quench Your Thirst As You Sit Poolside Or Simply Relax To The...
---