#Tradition Candle procession Korat
See & Do
Hok Chae Tueng
Hok Sae Tueung is a tradition Chinese house made of teak wood that used to be a traditional pharmancy and a place for organising local events.
---
See & Do
Thai Soang village
The village is home to Thai Soang or Thai Soang Dum (Thai Soang usually wear black dresses) or Lao Soang, who migrated from Ban Nong Prong, Amphoe Khao Yoi, Petchaburi, who have a distinct culture and tradition of their own.
---
See & Do
Wat Ratchabophit Sathitmahasimaram
The temple is located on Fuang Nakhon Road near Wat Pho. Built by King Rama V in 1869, it was in keeping with tradition that each monarch constructed a temple to mark his reign. The temple is a mixture of local and western styles, showing an...
---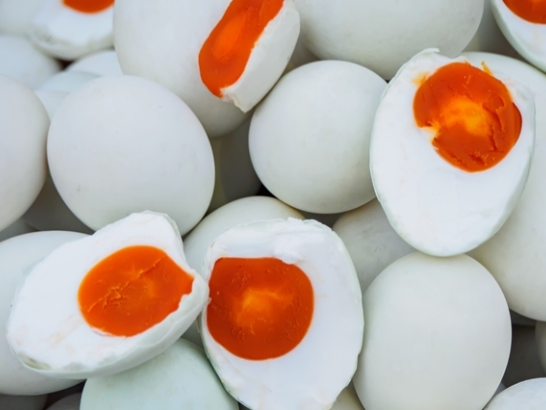 Article
TAK'S EGG-CELLENT SOUVENIR
Among the best of Tak's OTOP items, you may be surprised, salted duck eggs from Ban Tak is quite a fascinating one.
---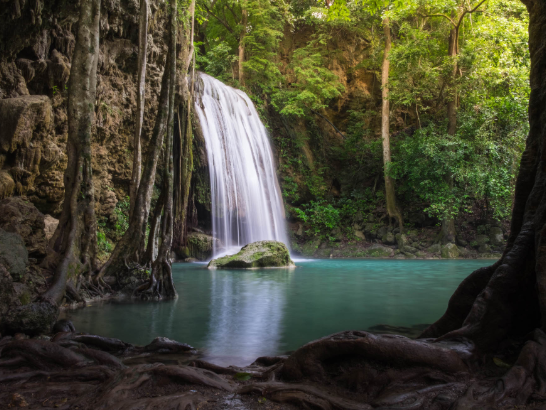 Article
Thailand : September
It's said that September is the month that signals the end of the rainy season and the revival of the lively tourism atmosphere.
---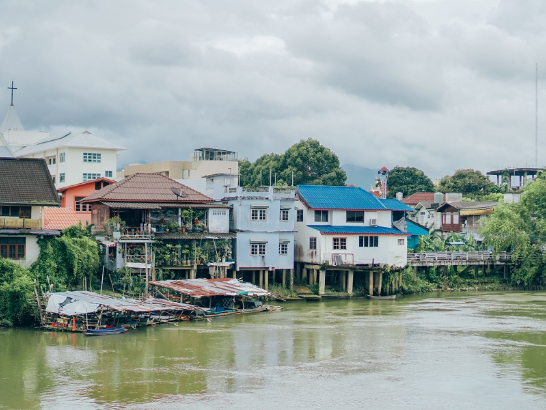 Article
Thailand : May
May is the last month of summer and the beginning of the rainy season, which starts from mid-May.
---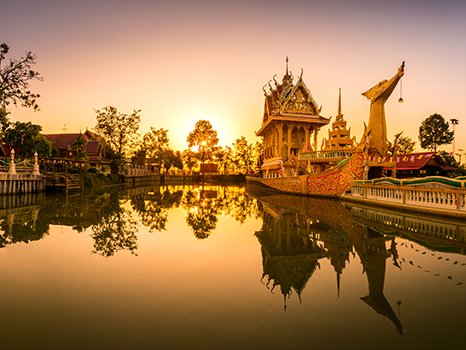 Destination
Si Sa Ket
Sisaket is one of the provinces of Thailand with a long history, and one of the places of ancient civilization which blends well with diverse traditions especially ancient Khmer and Isan (northeastern) tradition. That makes Sisaket an interesting...
---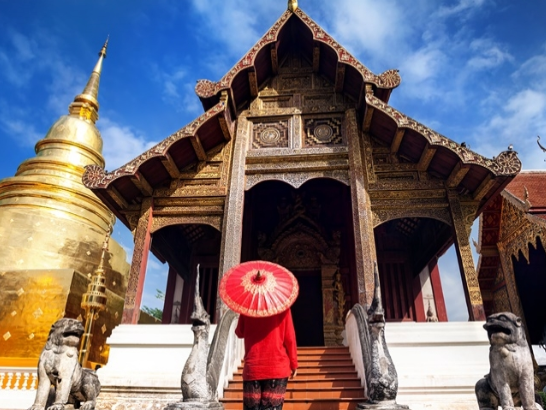 Article
BUDGET CHIANG MAI TRIP
Under the budget of 5,000 baht, a couple can spend three days to explore and experience in the famous city of Lanna.
---
See & Do
The City Pillar Shrine
According to an old Thai tradition, a city pillar had to be built upon the establishment of a new city. King Rama I had the Bangkok city pillar erected near the Temple of the Emerald Buddha on Sunday, 21 April, 1782, with the citys horoscope...
---
See & Do
Wat Ratchapradit Sathitmahasimaram
Situated to the north of Saran Rom Park, the temple is relatively small and covers a total area of approximately 2 rai. It was built in the reign of King Rama IV who intended it to be a temple in the Dhammayutika Sect as well as to be one of the 3...
---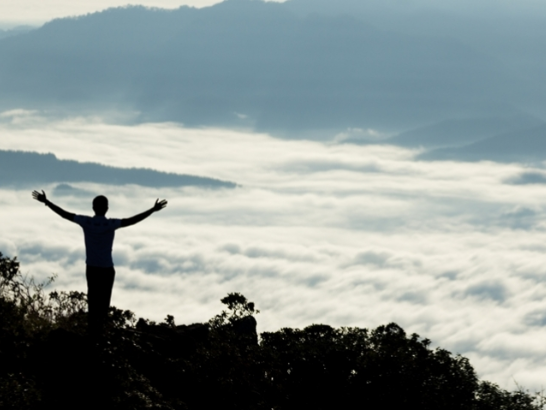 ---