Food
The Creeper House
Recommended Dishes - Cherry chocolate sheet - Matcha White chocolate - Banoffee Cake
---
Food
Cafe Kantary, By The Sea
Recommended Dishes - Spicy spaghetti with seafood - Chocolate fudge brownie - Caramel popcorn sundae
---
Food
SHI SHI LOUNGE
SHI SHI LOUNGE Nestled in an oasis of calm and luxury with panoramic ocean views at the heart of The Habita, our exclusive Shi Shi Sunset Lounge has transformed into a dedicated wine bar and an unforgettable sunset viewpoint at Sri Panwa.
---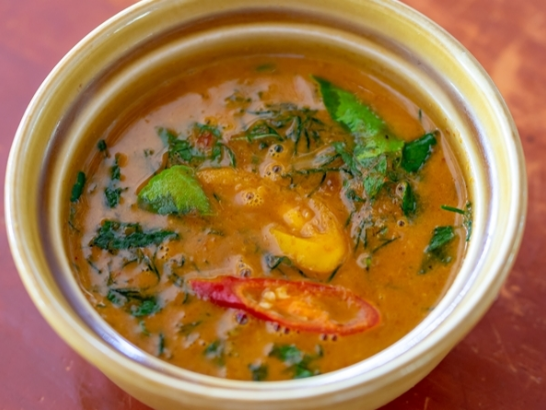 Article
KAENG SOM BAI CHAKHRAM
Kaeng Som is a sour-sweet-slightly spicy soup in orange colour. It is one of popular Thai dishes
---
Shop
The Barai
The resort consists of eight residences. 18 treatment rooms are divided into 12 single rooms and 6 twin rooms. Other facilities include a sandy beach pool for Tai Chi Yoga or meditation. The locker rooms include sauna, steam room, relaxation room...
---
---