See & Do
Thalang National Museum
Located near the Two Heroines Monument, the museum features a permanent exhibition of life in old Phuket and ancient artifacts and remains discovered on the coast as well as materials used during war with Burma (Myanmar).
---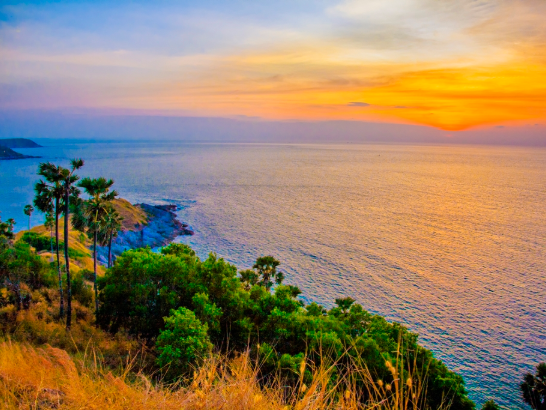 Article
10 THINGS TO DO IN PHUKET
Laem Phromthep is one of the most favorite locations for photography among tourists in Phuket.
---
Shop
Phuket Walking Street
Phuket Walking Street is a shopping area in the old town of Phuket town, located along the Thalang Song Road. The environments along the route are beautiful with Chino-Portuguese architectural houses. Open every Sunday from 4pm onwards.
---
See & Do
Phuket Art Gallery
It is an art park located in Sino-Portuguese building in a conservative old town area, Thalang road. It is a place for art exhibition for some times focusing on diverse art work such as painting, sculpture, photography.
---
Food
Ceramic Kitchen
Enjoy A Unique Dining Experience In The Cosy Atmosphere Of A Clay House And Ceramic Art Gallery, While Sipping On Your Choice Of A Selection Of Wines From Our International Bar, Which Also Offers An Experience In Local Thai Rums. Open Daily On...
---
Shop
Torakan
Torakan shop is located on Thalang Road around the Old Phuket Town. This shop is named as a true expert on the Phuket folk costume, Baba – Peranakan. They provide full costume service with accessories for wearing in many festival or the tourists...
---
See & Do
Wat Phra Thong
The temple is a popular attraction for both visitors and local residents. Located in the temple is the upper half of a large Buddha statue which seems to emerge from the ground. Legend has it that during the invasion of Thalang town in 1785, the...
---
See & Do
Wat Phranang Sang
Located approximately 20 kilometers from town is a historic temple that serves as an invaluable reference on Thalangs history. The compound was once used as a Burmese military camp in 1785. The ubosot is where the three oldest and biggest tin...
---