See & Do
Sangkhalok Museum
These three islands suitable for fishing can be reached within 20 minutes by boat from Ban Pak Khlong, 3 kilometres east of Bang Saphan.
---
See & Do
Sawankhaworanayok National Museum
It is 38 kilometres from Sukhothai and 2 kilometres further on a road on the left. The museum was open in 1984, and features sculptural art from various periods; the most interesting being Sangkhalok crockery from the Sukhothai era and Sangkhlalok...
---
See & Do
National Science Museum
The National Science Museum Located on Klong (canal) 5, Klong Luang in Pathum Thani, the Science Museum is part of the Technopolis complex. When completed, this park will be comprised of not only the Science Museum, but also the Natural History...
---
See & Do
BMA Local Musuem, Bangkok Noi
Bangkok Noi Museum is in Suwannaram Wittayakhom School, soi Jaransanitwong 32. Bus: 40, 42, 56, 68, 80, 175, 510, 509. The museum exhibits the evolution of the community along the banks of the new Chaophraya River.
---
---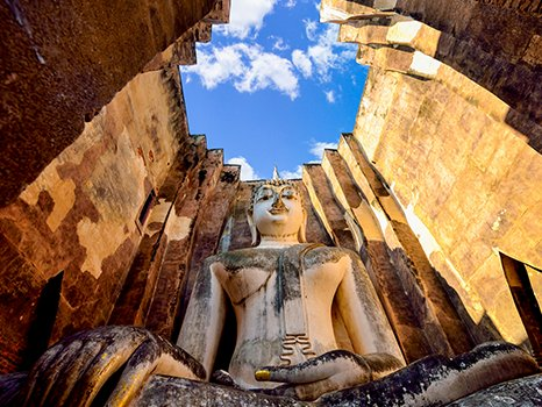 Destination
Sukhothai
Sukhothai province was once the kingdom and the first capital of Thailand 700 years ago. The word 'Sukhothai' means 'the dawn of happiness'. As the first capital of Thailand, it is one of the important and well-known cities...
---
---
See & Do
Chiang Saen National Museum
Located in old town Chiang Saen, this museum exhibits artifacts excavated locally including a well-known Chiang Saen-style bronze Buddha image and Lanna Thai artifacts. Inscription stones from Phayao and Chiang Saen itself can be found in the...
---
---