See & Do
Sanam Luang
A vast open ground situated near the northern wall of the Grand Palace and the eastern wall of the former Viceroy Palace or Wang Na. At the time when Bangkok was first established
---
See & Do
National Museum
A visit to the National Museum reveals the history of Thailand And how people lived during the different periods. It gives you a view through the windows of the past. The National Museum, located on the opposite side of Sanam Luang to The Grand...
---
See & Do
Monument to the Expeditionary Force
Near a northern corner of Sanam Luang stands a monument to the Thai expeditionary force that fought in the European battlefield during World War I. After war broke out in 1914, Thailand joined the Allied Army to declare war on Germany and sent...
---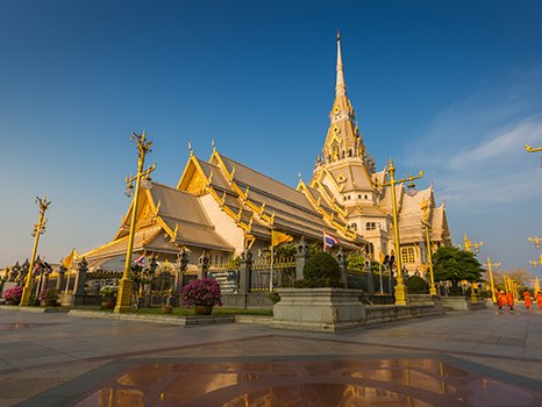 Destination
Chachoengsao
Chachoengsao is an old city by the Bang Pakong River, and it is normally called Paet Riu. The province is not far from Bangkok, so it takes a few hours to get there. There are 11 districts in Chachoengsao, including Muaeng Chachoengsao, Bang...
---
---
---