---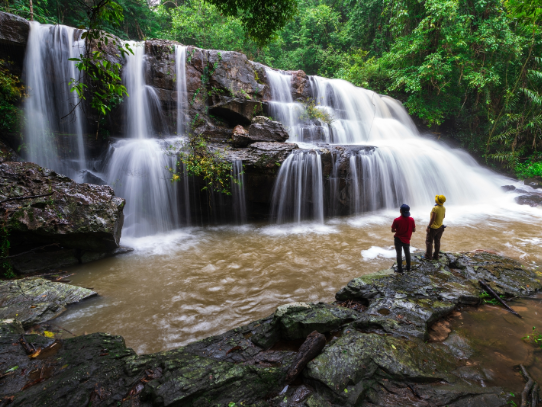 Destination
Sa Kaeo
Sa Kaeo is an eastern border province of Thailand, located approximately 245 kilometres from Bangkok. In the past, it was an important and prosperous community with a history dating back to the Dvaravati Kingdom, observable from the remains of...
---
See & Do
Sa Kaeo
Sra Keaw is located in the middle of Sri Suriyothai or Sra Keaw roundabout on Narai Maharad Road, Amphoe Muang Lop Buri. In the center of pond is giant candle on giant tray decorated with ministries' symbols. It also has bridge connecting 4 sides....
---
See & Do
Sa Kaeo Sa Khwan
It is believed that these two ponds contain sacred water once used for the coronation ceremony. The name of the province (Sa Kaeo) had been derived from this venue, whereby Somdej Chaophraya Maha Kasatsuk (King Rama I later) went to fight with the...
---
See & Do
Pang Sida National Park
Covering the area in Amphoe Muang, Amphoe Wattana Nakhon, Amphoe Ta Phraya of Sa Kaeo and Amphoe Na Di of Prachin Buri
---
---
---
---
---