Food
Prime
Soft Tones Create A Relaxed Ambience At The Millennium Hilton Bangkok Hotel'S Sophisticated Steakhouse. Sip New And Old World Wines, Savour The Finest Imported Beef Or Choose Fresh Live Lobster And Oysters For Dinner In This Contemporary...
---
---
Stay
Siam Dasada Khao Yai
Flowers are perhaps the most beautiful things that nature has created. Flowers are the birthplace of life and are valuable to the soul. The flowers bring good mood and happiness to those who see them. Siam Dasada Khao Yai is a resort created with...
---
Stay
Zen Villa Khao Yai
A Japanese-style Resort set in a beautiful garden Where guests can have a comfortable stay in the peaceful atmosphere Located at Thanaratch rd, KM 12. T. Musi the ways to Khao Yai Nation Park nearby Shopping Areas and surrounding with famous...
---
---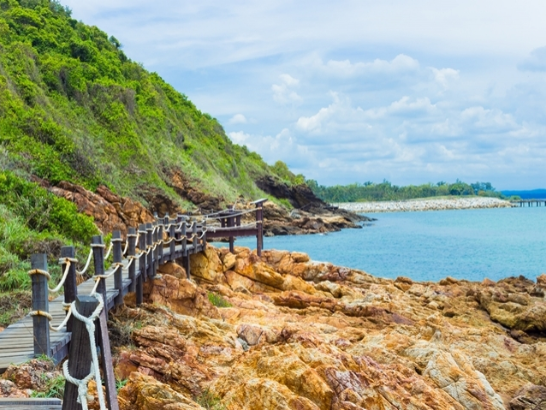 ---
See & Do
Ta Sob Sao Reservior
The resevoir is 19 metres in height and 271 metres In length with the 4-metre width walkway and resting pavilion.
---
See & Do
Namtok Tao Thong
Situated in Tambon Bo Sen, 19 kilometres from Phang-nga town or 8 kilometres before Thap Put district, this shady waterfall originates from a stream flowing from a dark cave.
---