#Ohkajhu Organic Vegetable Garden
Food
Ohkajhu Organic Vegetable Garden
Ohkajhu Organic Vegetable Garden. The famous restaurant in Chiang Mai that is made from organic vegetables that the restaurant grows itself.
---
See & Do
Rai Khun Mon
It consists of a mixed agricultural garden, an organic vegetable garden, and a processing plant of many products.
---
---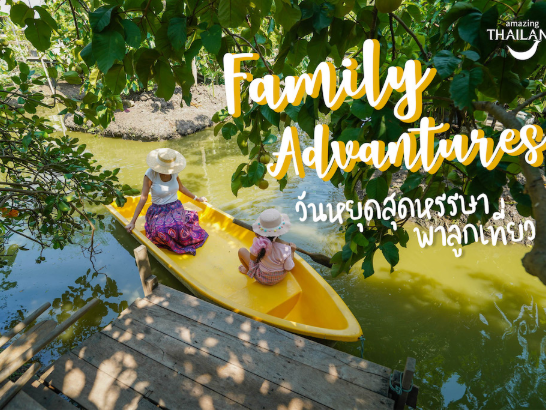 Article
Fantastic holidays with kids
When weekends or long holidays are coming, parents cannot wait to spend quality time with their little ones.
---
Stay
Century Park Hotel
There are many places to discover in Bangkok, and that is why you need a convenience place to stay. Here at Century Park Hotel Bangkok we are right next to a BTS Sky Train station very convenient to travel to many big attraction sites with ease...
---
See & Do
Bangkok Butterfly Garden and Insectarium
Situated in the southeastern area of Vachirabenjatas Park (Railway Park), the garden covers an area of approximately 6 rai. It comprises an activity ground, exhibition area, feed breeding room, embryo breeding room, scenic area, insectariums,...
---
See & Do
Suan Pakkad Palace
A visit to this exquisite collection of traditional Thai homes, set in beautiful gardens, gives you an insight into the appreciation of art and gardening by members of the Royal Family.
---