---
---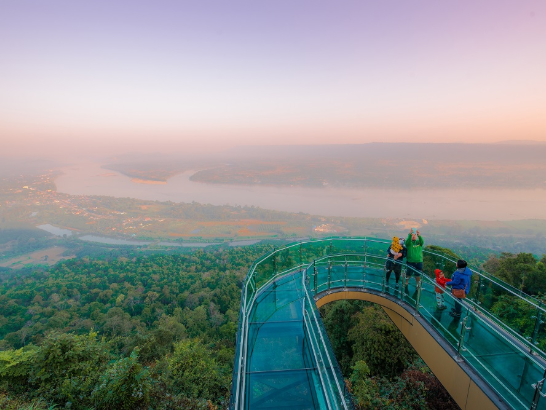 Article
10 THINGS TO DO IN NONG KHAI
Wat Pho Chai is a royal temple enshrining LuangphoPhra Sai, a sacred Buddha image of the city, which is much revered by the NongKhai people.
---
See & Do
Tham Mahoran
It is at Baan Nong Hin, Tambon Nong Hin, in Mahoran temple.
---
See & Do
Chulabhorn Dam (Nam Phrom Dam)
Chulabhorn Dam is at Tambon Thung Phra and dams the Phrom River. It is a rock-filled dam with an earth core. The dam is 700 metres long and 70 metres high. It is used to generate electricity and irrigation. Boat rentals are available to view the...
---