---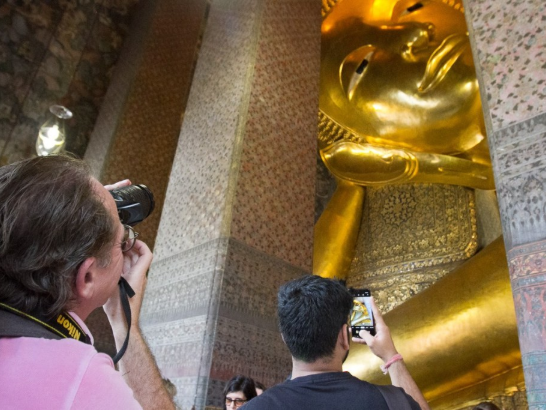 ---
See & Do
National Science Museum
The National Science Museum Located on Klong (canal) 5, Klong Luang in Pathum Thani, the Science Museum is part of the Technopolis complex. When completed, this park will be comprised of not only the Science Museum, but also the Natural History...
---
See & Do
National Museum
A visit to the National Museum reveals the history of Thailand And how people lived during the different periods. It gives you a view through the windows of the past. The National Museum, located on the opposite side of Sanam Luang to The Grand...
---
See & Do
National Gallery Museum
Situated on Chao Fa Road opposite the National Theatre, the museum exhibits traditional and contemporary works of art created by Thai artists.
---
See & Do
Kanjanaphisek National Museum
Kanjanaphisek National Museum was founded in Commemoration of the 50th Anniversary of the Coronation of His Majesty King Bhumibol Adulyadej in 1996.
---
See & Do
Thalang National Museum
Located near the Two Heroines Monument, the museum features a permanent exhibition of life in old Phuket and ancient artifacts and remains discovered on the coast as well as materials used during war with Burma (Myanmar). It is open daily except...
---
See & Do
Chankasem National Museum
Chankasem Palace was built during the reign of King Maha Thammaraja, the 17th King of the Kingdom of Ayutthaya. During the reign of King Naresuan the Great the Palace became his permanent residence. Chankasem Palace, like the other palaces, was...
---
---
---
---