See & Do
Dinosaur Footprints Park
Dinosaur footprints were found on sandstond cliff, nearby foothill in national sanctury and Nam Nao National Park. Whereas there were some traces of sharp nails, which were characteristics of carnivorous dinosaurs, mainly walking with two back legs.
---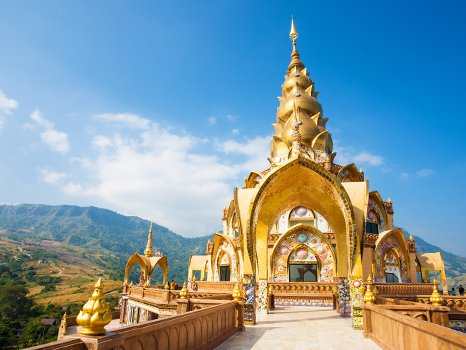 Destination
Phetchabun
Phetchabun is very famous for its expertise in growing delicious tamarins. Anyway, there are also attractions to fulfill a vacation time in the province. Phetchabun is divided into 11 districts which are Mueang Phetchabun, Lom Sak, Lom Kao,...
---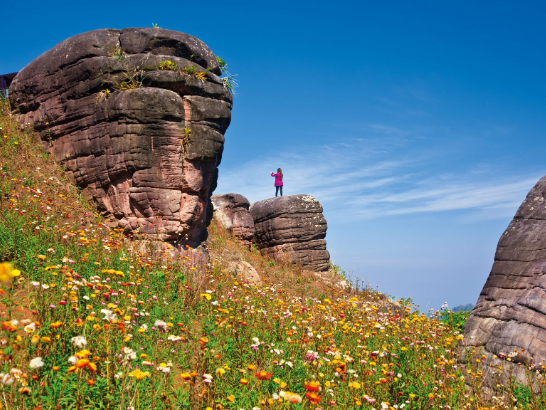 Article
10 THINGS TO DO IN PHETCHABUN
Phetbura Buddhist Park (พุทธอุทยานเพชบุระ), the power of belief of the Phetchabun people (พลังแห่งศรัทธาของชาวเพชรบูรณ์)
---
See & Do
Tham Yai Nam Nao (Phu Nam Rin)
Tham Yai Nam Nao Cave, or Phu Nam Rin, is about 955 meters high. Inside features the cave that is naturally beautiful with stalactites and stalagmites.
---
See & Do
Khao Phra Viharn National Park
The park's territory lines Thailand-Cambodia border, over high cliff and lush forest of Dongrek Range. Khao Phra Wihan National Park acquires 130 square kilometres area of Amphoe Kantharalak of Si Sa Ket, Sub Amhoe Nam Khun and Amphoe Nam Yuen of...
---
See & Do
Mae Ngao National Park
High terrain and full of beautiful peaks, with the canals across the area. One of them is stunning Mae Nam Ngao.
---
Shop
Fai Ngoen
Textiles with Nam Lhai pattern and silverware
---