#Leave the center of Che Keng
Shop
Leave the Center of Che Keng
The best souvenir from Khao Yai "Che Keng" is Thailand's leading manufacturer of Chinese sausages made of pork, fish, and chicken including various types of sour pork, and pork jerky. It is also the inventor of many processed foods.
---
Food
Baan Namphrik Kaosauy
Chan Food Set (Sabieng Chan Set) In Love Leave Wrap (Mieng In Love) Rice and Fish (Kin Kao Kin Pla) Butsaba Roll Rice Noodle with Fish Curry
---
See & Do
Ho Trai Nong Khulu
Nong Khu Lu's Tripitaka hall is located in Khu Lu pond. It is Isaan-styled architecture, made from wood and was built to keep palm-leave scripture.
---
---
See & Do
Lalu
It is a natural phenomenon resulting from rain erosion, land subsidence etc. Due to the hardness of the soil, wind erosion could only leave it with various patterns and forms. Some look similar to the wall or cliff.
---
See & Do
Ko Chueak-Ko Waen
Small islands between Ko Muk and Ko Kradan, the islands are blessed with amazingly colorful shallow and deepwater corals that are the habitat of many types of fish. Visitors can take boats from Pak Meng Pier to the islands. Boats leave regularly...
---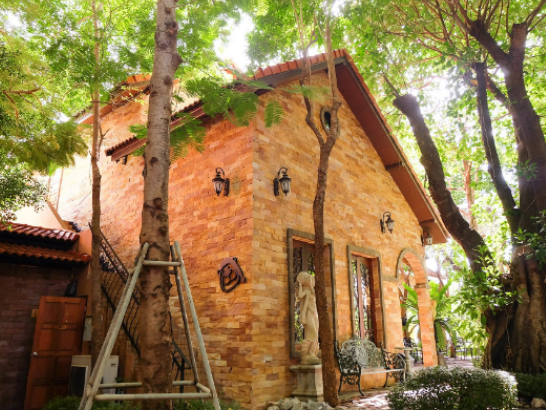 ---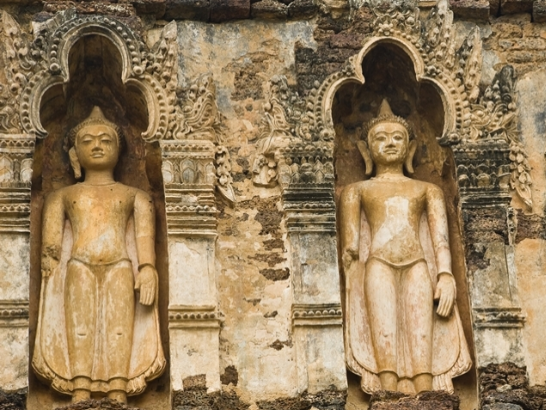 ---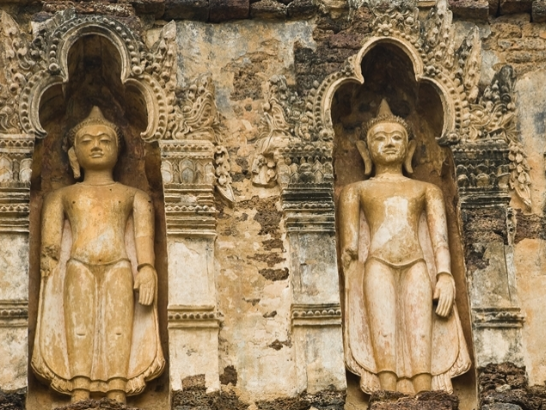 ---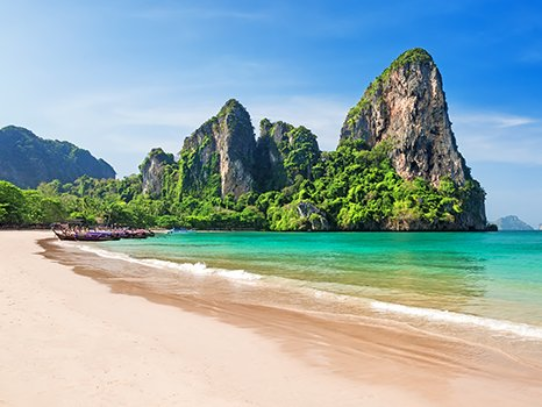 Destination
Krabi
Krabi is famous for its scenic view and breathtaking beaches and islands. Its coral reef vistas are also one of the world's most beautiful, which makes the city a great spot for coral diving.With attractions including hot springs, a wildlife...
---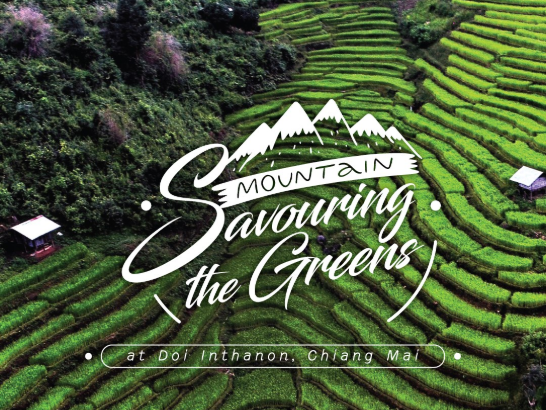 ---