#Krabi Berk Fah Andaman Festival
Shop
Si Krabi
Sweets and dried foods, such as shrimp chili paste, herbal chili paste, Pla Ching Chang, squid, shrimp and OTOP products, such as bags made from natural material and batik products
---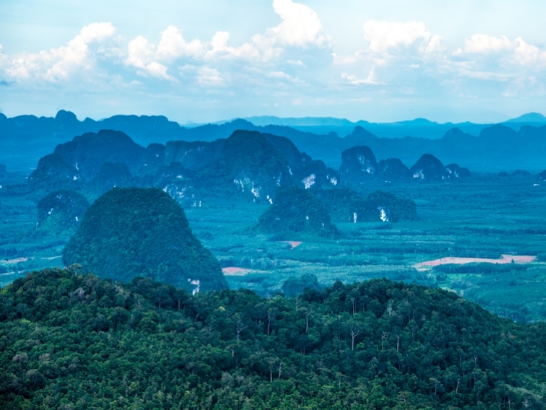 Article
KRABI'S MYTHICAL MOUNTAINS
Besides the world famous Koh Phi Phi and its Maya Bay, Krabi houses numerous natural beauty hidden among its lush forest.
---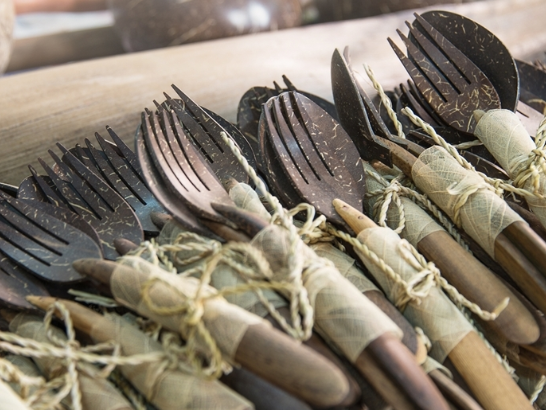 Article
KRABI'S CRADLE OF CRAFTS
Nestled in a peaceful corner close to the famous Ao Nang of Krabi province, Ban Na Teen is a hub of local craftsmanship.
---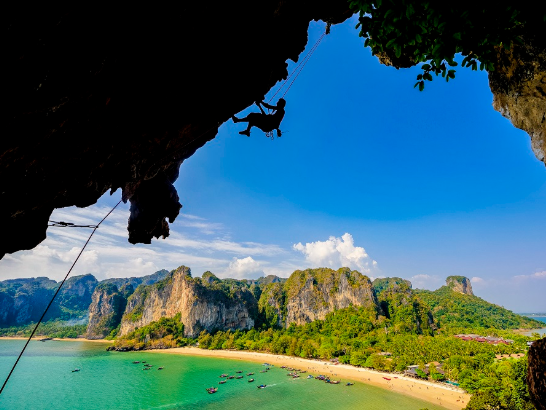 Article
10 THINGS TO DO IN KRABI
Ko Phi Phi is an archipelago that used to be listed as one of the world's top ten most beautiful islands.
---
See & Do
Khao Khanap Nam
Regarded as the symbol of Krabi, Khao Khanap Nam are two mountains that are roughly 100 meters tall, separated by Maenam Krabi and located at the entrance to Krabi city. Khao Khanap Nam has beautiful caves with amazing stalactites and stalagmites...
---
See & Do
Khao Phanom Bencha National Park
Located 20 kilometers from Krabi along Talat Kao-Ban Huai To Road, the Park covers a total area of 50 square kilometers including some parts of Amphoe Ao Luk, Amphoe Khao Phanom, and Amphoe Mueang.
---