#Kio Mae Pan Nature Trail
---
See & Do
Namtok Pa La-U
This beautiful 11-tiered rock waterfall is located in the densely verdant forest in the area of Kaengkrajan National Park where various kinds of birds and butterflies are found, especially in the morning. Some levels of the waterfall can be...
---
See & Do
Mu Koh Hong
Mu Ko Hong consists of a group of limestone islands including Ko Lao or Ko Sa Ka, Ko Lao Riam, Ko Pakka, Ko Lao La Ding and Ko Hong or Ko Lao Li Pe which is the biggest island to the south. The attractions on these islands include fine beaches,...
---
See & Do
Sa Nang Manora Forest Park
This is located in Tambon Nop Pring, and approachable by driving on Phang-nga-Krabi (Highway No. 4) route for 4 kilometres, then take a right turn for another 4 kilometres. The park contains shady cascades and small basins as well as a 2-kilometre...
---
See & Do
Tham Phet-Tham Thong National Park
Located on Chon Deua hill with interesting scenery of forest and limestone mountain, there are also the natural trail and more than 70 limestone caves.
---
See & Do
Ao Manao Khao Tanyong National Park
Located at Mu 1, Tambon Kaluwo Nua, the 4-kilometer beach connects with the eastern coast of Pattani Province. Divided into several segments by its rocky terrain, Hat Ao Manao borders on Thaksin Ratchaniwet Palace to the south. The beach is an...
---
---
See & Do
Khao Pra-Bang Khram Wildlife Sanctuary
Khao Pra-Bang Khram Wildlife Sanctuary is located at Ban Bang Tiao, 18 kilometers from Amphoe Khlong Thom. Major attractions in this Sanctuary include a 2.7-kilometer nature trail through lowland forests, the Emerald Pool and a variety of natural...
---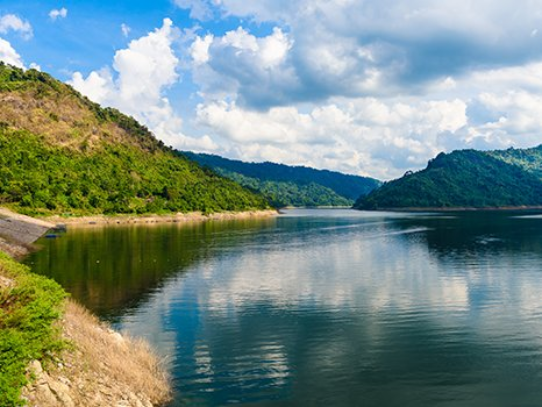 Destination
Nakhon Nayok
Nakhon Nayok is a peaceful province not too far from Bangkok with many tourist attractions. There are 4 districts, including Muaeng, Ban Na, Ongkarak, and Pak Phli Tips Kayaking with one or two persons is more challenging than sitting on a...
---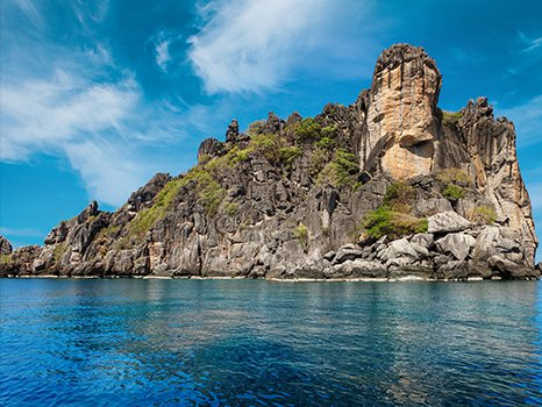 Destination
Chumphon
Chumphon is a door to the South of Thailand and a city with a long historical background. There are 8 districts – Mueang, Lang Suan, Sawi, Tha Sae, Pathew, Lamae, Phato, and Tung Tako Chumphon Attractions Hat Sai Ree: one of popular...
---