---
See & Do
Khlong Phanom National Park
The park is about to be established and is located in Tambon Khlong Sok, Phanom district, with an area of 2,900,000 rai. It is limestone mountains that are complex with the forest full of trees. There are many small streams flowing to combine with...
---
---
See & Do
Sao Hin Phaya Nak Cave
Tham Pum, Tham Pla, Tham Saohin Phayanak Apart from mountain ranges, tea plantations, Lanna-style temples and exquisite arts.
---
Food
Khrua Menu Pla
Khrua Menu Pla is a delicious restaurant. The restaurant presents Thai food in a unique way. If anyone comes then have to order the fish dip menu. It is the famous menu of this restaurant.
---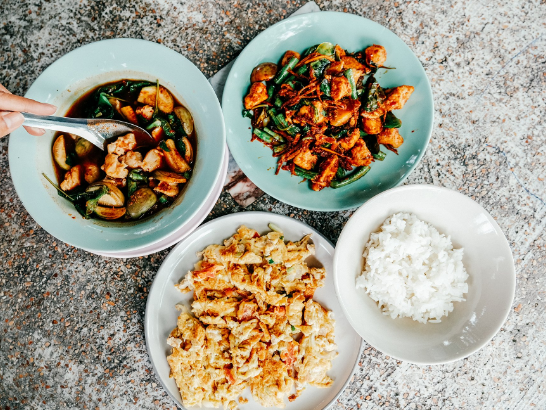 ---
---
Food
Khrua Sukho
"Khrua Sukho" serves traditional cuisine, famously known by many because of the creativity in each menu and rich flavour. If you ever had a chance to travel to Sukhothai Airport, it is likely you would notice or even stop to taste at this...
---