---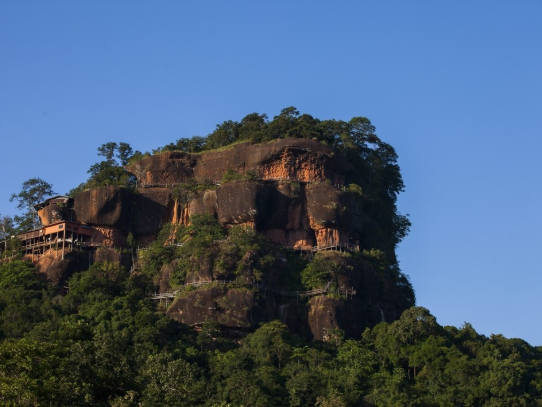 Destination
Bueng Kan
Bueng Kan offers various kinds of tourist attractions either waterfalls or mountains. It borders the Mekong River and Bolikhamsai Province of Laos. It is a newly established province but contains lots of interesting places including natural,...
---
See & Do
Phu Wua Wildlife Sanctuary
The area includes the site in Beung Kan district, Bung Kla, Se Ka and Beung Kong Long district. It had many beautiful waterfalls.
---
See & Do
Doi Pha Mon
Doi Pha Mon is the natural boundary line between Thailand and Laos. 6 kilometers from Ban Pha Tang, there is a viewpoint that can see 360-degree views.
---
---