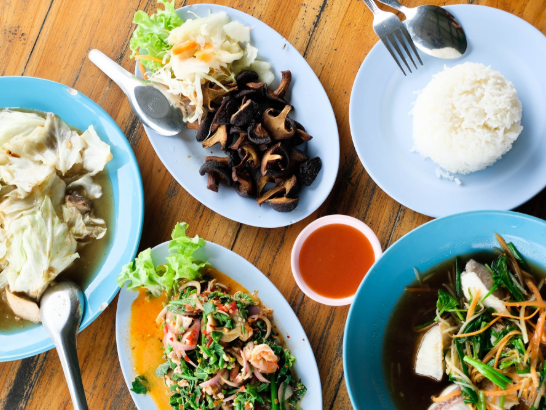 Article
Krua Mong Meng - Phetchabun
Krua Mong Meng provides a combination of authentic Thai-style with a touch of Chinese and Isan (Northeastern region of Thailand) menus
---
Food
Oceanside Beach Club And Restaurant
Oceanside Beach Club and Restaurant is a seaside restaurant that serves Thai and International food as well as fresh seafood. This is the destination for tourists who want to taste delicious seafood at Hua Hin.
---
Shop
Ayothaya Floating Market
Ayothaya Floating Market serves as a tourism hub for both domestic and international tourists to enjoy the pleasant environment and gorgeous scenery in a Thai style. While exploring the Market, tourists can savour some tasty and delicious food, or...
---