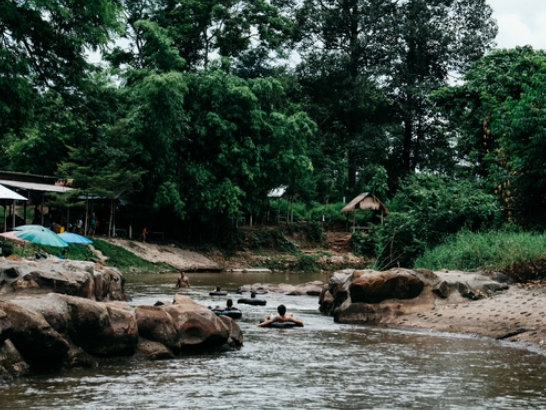 ---
Stay
Intercontinental Hua Hin Resort
Intercontinental Hua Hin Resort is located on Hua Hin Beach. It is a luxury resort. InterContinental Hua Hin Resort is a 2-hour, 30-minute drive from Bangkok. The rooms are split into 2 separate wings: Beach Wing and BluPort Wing, which are...
---
---
---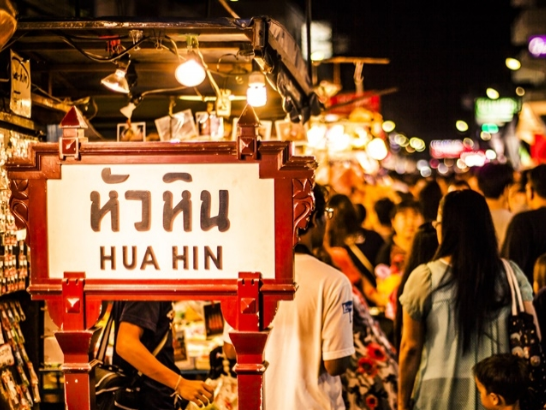 Article
VIBRANT NIGHT IN HUA HIN
The darkness is about to fall in Hua Hin, but the night market glows and turns vibrant. The crowd flocks to the place, roaming for delicacies among th
---
See & Do
Doi Hua Mhod
Doi Hua Mot is situated in Ban Umphang, just 4 kilometers from Umphang city. Limestone hills without single large tree but carpeted by blossoming shrubs and wild flowers stretching for approximately 30 kilometers, Doi Hua Mot is definitely a place...
---
Food
Wilaiwan Hua Hin
Wilaiwan Hua Hin, a lovely European restaurant, located in the heart of Hua Hin. Its distinctiveness is the colour of the shop that is pastel blue creating a dining atmosphere with a variety of Western-style menus in the style of homemade food...
---
See & Do
Khao Tao
This small beach at the foot of Khao Tao Hill lies about 10 kilometers south of Hua Hin. It is located on a pine-fringed beach and is more secluded than Hua Hin. The signature of the place is a large Buddha image which faces out to the sea....
---