#Historical attractions and monuments
See & Do
National Museum, Suphan Buri
The museum features important historical evidence of Suphan Buri town since ancient times. Exhibitions feature development of the town from the pre-historical, through Dvaravati, Lop Buri, Ayutthaya, and Rattanakosin periods.
---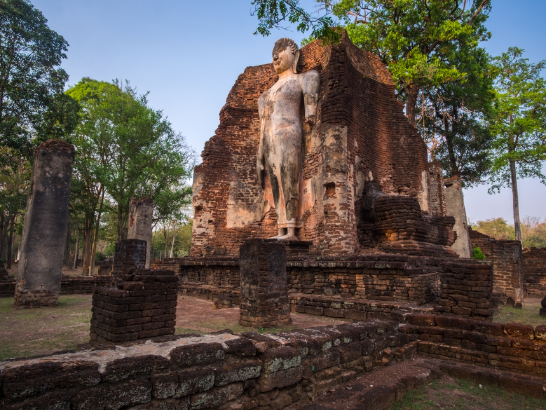 ---
See & Do
Si Satchanalai Historical Park
Si Satchanalai Historical Park is located on the bank of the Yom River. It is open daily between 8.30 a.m.-4.30 p.m. Admission is 40 baht.
---
---
See & Do
Phimai Historical Park
Within the Park is the Phimai Sanctuary, one of the grandest and most important Khmer historical sites in Thailand. The word Phimai appears in an inscription on a stone slab at the front doorway of the building as well as in many other structures....
---
See & Do
Japanese Village
This ancient site is located 1.5 kilometres south of the Wat Phananchoeng in Tambon Ko Rein. There is an additional building of the Ayutthaya Historical Study Centre, where the foreign affairs of the Ayutthaya Period are on exhibition.
---
See & Do
Khao Samo Khon
The hill locates in Tambon Smor Kon. To get there, take Lop Buri- Sing Buri until kilometer marker 18, then turn right and continue approximately 12 kilometers. The hill has historical importance. There are many myths about the hill.
---
See & Do
Mueang Sing Historical Park
The architecture design is during Late Lopburi era, around 16th-18th century. The city plan is in perfect square and area about 316 acres.
---
---