See & Do
Farm Chokchai
Farm Chokchai is a fully integrated dairy farm perched on a vast stretch of plains amidst a scenic surrounding.
---
Shop
Suwan Farm
Corn Milk Boiled Corn Corn Milk Ice Cream
---
Shop
Chok Chai Souvenir Shop 2
Dried seafood--shrimp, dried squid, seasoned squid including shrimp paste and many more souvenirs
---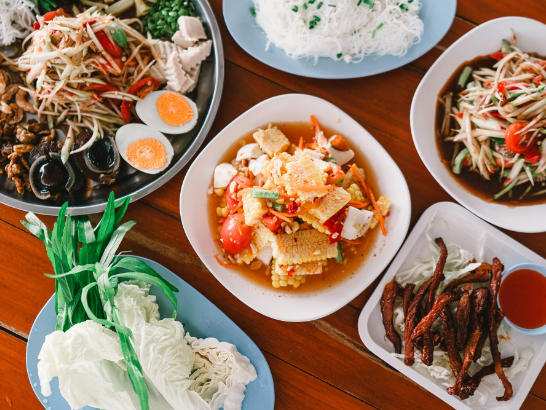 ---
Shop
B.N. Farm
B.N. Farm, located on Khao Kho, is an agricultural tourist attraction for visiting and buying souvenirs and various winter plants. This farm produces vegetables, fruits and winter flowers.
---
See & Do
Pu Muen Mountain
Pu Muen Mountain has a beautiful scenary around the offices of Lahu people. You can visit the Mount to see flower farm and experimental farm for winter plants. There are six housings which can accommodate 50 people.
---
---
---