See & Do
Elephant Kraal Pavilion
The Pavilion, utilized as the royal seat to witness the elephant round up, is situated north of the city island. In the past wild elephants would be trained here to become war or transport animals. It is thought that in the Ayutthaya period the...
---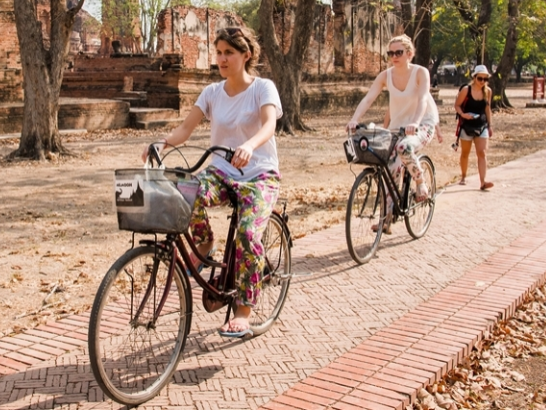 Article
SLOW LANE IN AYUTTHAYA
Ayutthaya, the ancient capital of Siam during 1350-1767, has disappointed visitors when it comes to slow travel.
---
See & Do
Pattaya Elephant Village
Located on Phonpraphanimit Road, which is off of Highway No.3 at Km. 145, the Pattaya Elephant Village showcases daily life of elephants and their masters. It also offers stage shows,
---
---
---
---