#Chino-Portugal Architecture Building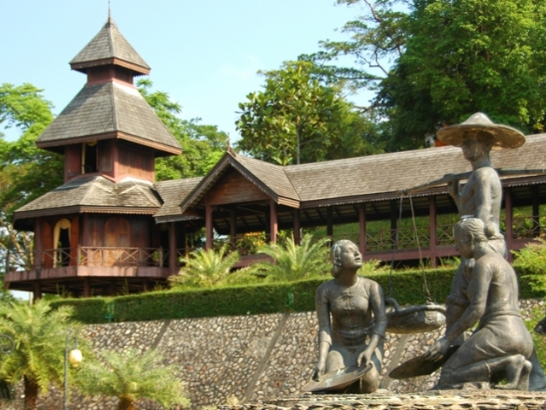 Article
HIDDEN GEMS OF RANONG ARCHITECTURE
The sleepy town of Ranong is far off the beaten tracks of tourist. However, it is home to architectural gems that reflects the glory of the day.
---
See & Do
Wat Prasat
Its architecture dated from late Ayuthaya era
---
---
See & Do
Wat Ban Laeng
The temple has fascinating ancient architecture such as Ubosod, giant pagoda, and tower on the water.
---
See & Do
Mueang Sing Historical Park
The architecture design is during Late Lopburi era, around 16th-18th century. The city plan is in perfect square and area about 316 acres.
---
See & Do
Wat Phrathat Lampang Luang
The ancient temple long existed with Lampang since Phra Nang Cham Tewi period, compiled with remarkable archaic architecture. Phra That of the year of the ox.
---
See & Do
Ho Trai Nong Khulu
Nong Khu Lu's Tripitaka hall is located in Khu Lu pond. It is Isaan-styled architecture, made from wood and was built to keep palm-leave scripture.
---
Stay
Centara Kata Beach Resort
Centara Kata Beach Resort is located on Phuket Island. It's a modern style hotel with a location with a view of the surrounding nature. The building is uniquely designed combining traditional Thai architecture with modern art. The resort has 3...
---
See & Do
Wat Yai Inthraram (Royal Monastery)
The temple is located on Jed Jumnong Road in Amphoe Muang Chon Buri. It is a valuable ancient temple in Chon Buri. There is the curved base Ubosod which is late Ayutthaya style architecture.
---