#Chino-Portugal Architecture Building
---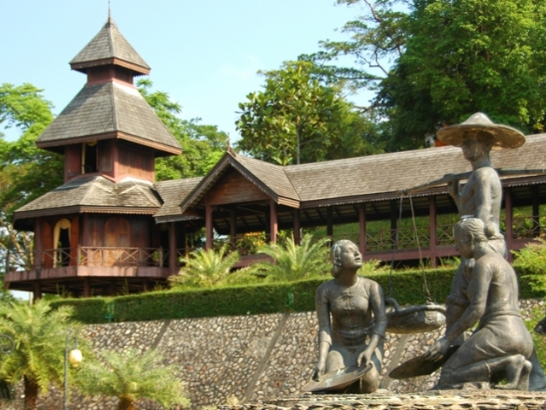 Article
HIDDEN GEMS OF RANONG ARCHITECTURE
The sleepy town of Ranong is far off the beaten tracks of tourist. However, it is home to architectural gems that reflects the glory of the day.
---
See & Do
Wat Prasat
Its architecture dated from late Ayuthaya era
---
---
---
See & Do
Wat Ban Laeng
The temple has fascinating ancient architecture such as Ubosod, giant pagoda, and tower on the water.
---
See & Do
Songkla Old Town
Has three important roads: Nakhon Nok, Nakhon Nai, and Nang Ngam Roads, which are full of buildings with beautiful architecture and the original identity of old buildings in the Sino-Portuguese style and commercial Chinese shophouses.
---
Food
The Wine Ayutthaya
The restaurant has a distinctive wooden box design with modern architecture. The atmosphere is pleasant and chilling in the midst of nature.
---