---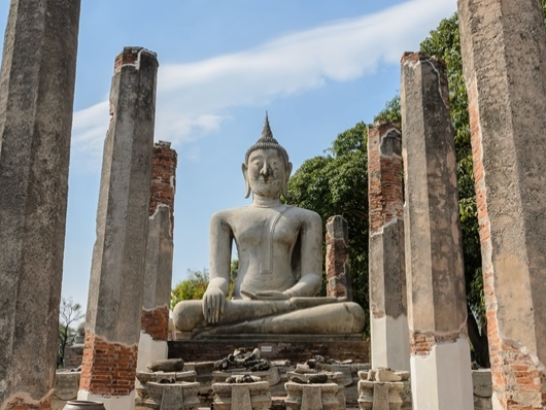 ---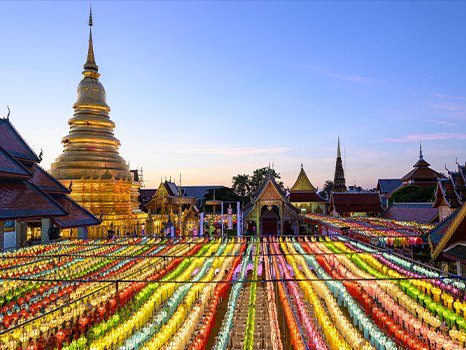 Destination
Lamphun
Lamphun AttractionsWat Phra That Hariphunchai - A principal landmark with golden chedi that houses the relics of Lord Buddha called Phra That Hariphunchai.Phra Nang Chamthewi Statue – The statue is memorial commemorating the...
---
See & Do
Wat Chana Songkhram
Situated to the north of Wat Mahathat is Wat Chana Songkhram. Its main sanctuary is a round Singhalese-style chedi. In front of the chedi exists the base of a viharn and behind the former stands an ubosot. Bases of twelve small chedis are also...
---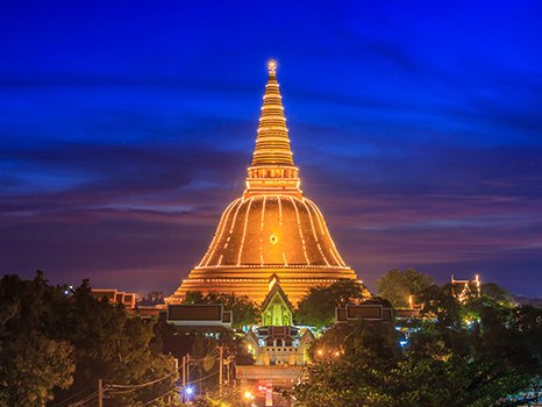 Destination
Nakhon Pathom
Nakhon Pathom is a province 58 km from Bangkok. It is claimed as one of the oldest cities and the center of civilization in the Dvaravati Kingdom. The city's area is 2,168.327 sq. km with 7 districts. Wat Phra Pathom Chedi...
---
See & Do
Wat Chedi Hoi
In the compound of the temple, a large number of gigantic fossilised oyster shells, aged millions of years were discovered. Luangpho Thongklueng, therefore, took the shells to build a chedi at the entrance of and in the temple.
---
---
See & Do
Wat Chedi Thong
This temple is located on the west bank of the Chao Phraya River in the vicinity of Amphoe Sam Khok, 8 kms. from Pathum Thani Town. There is a Mon style pagoda approximately 160 years old and a white jade Buddha image enshrined in the ubosot.
---
See & Do
Wat Phan Tao
The temple that was a throne hall for King Mahotara Prateth whose symbol is the peacock is located on Phra Pok Klao Road, next to Wat Chedi Luang.
---
See & Do
Wat Sa Si
Situated near Wat Chana Songkhram is Wat Sa Si. Around a Singhalese-style chedi is the main sanctuary on an island in the middle of Traphang Trakuan Pond. A large viharn contains a stucco Buddha image. To the south stands nine chedis of different...
---