Shop
Roti Sai Mai Bang Imron
Roti Sai Mai, a souvenir of Ayutthaya province especially Roti Sai Mai Bang Imron has been guaranteed by many agencies; such as, Channel 5 - 'The Thai Tourism Challenge', Channel 9 - 'You Can Do This Job', etc. In addition, it has been granted a...
---
See & Do
Wat Phleng
Wat Pleng is an abandoned temple in Tambon Bang Kanun, near Wat Sai Yai where there is also an entrance to this temple.
---
See & Do
Bang Sai Arts and Crafts Centre
The Royal Folk Arts and Crafts Centre, which covers an area of 285 rai of land (or 14 acres), is a place where visitors can see the activities of farmers in the 4 regions of Thailand. In addition to being an important training center for...
---
---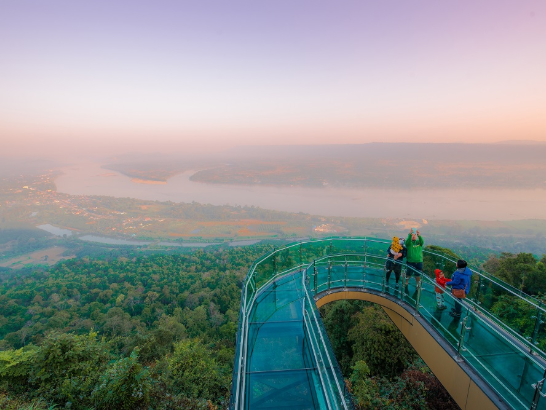 Article
10 THINGS TO DO IN NONG KHAI
Wat Pho Chai is a royal temple enshrining LuangphoPhra Sai, a sacred Buddha image of the city, which is much revered by the NongKhai people.
---
---
See & Do
The Narrowest Area Of Thailand
It is located on Trat-Klong Yai Ban Kod Sai Village No.2 Ban Kod Sai, Had Lek Sub-district at kilometers mark 81-81 which the narrowest has width only 450 meters.
---