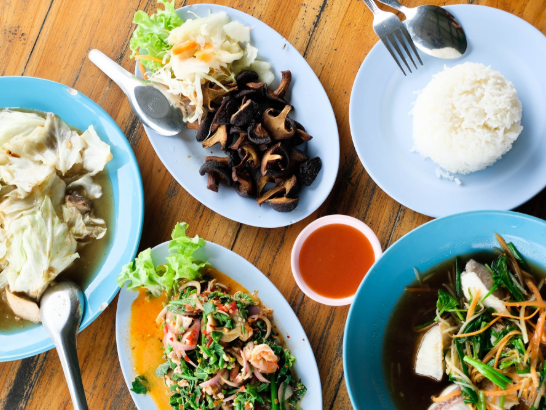 Article
Krua Mong Meng - Phetchabun
Krua Mong Meng provides a combination of authentic Thai-style with a touch of Chinese and Isan (Northeastern region of Thailand) menus
---
Food
BABAQ
Sri panwa's very own Baba Phuket Restaurant presents a stylish menu of contemporary Thai and International cuisine in a relaxed setting of intricate architectural detail and undisturbed, panoramic ocean views.
---
---
---
See & Do
Kad Suan Kaeo Art and Cultural Centre
This newly developed centre is located in Kad Suan Kaeo Shopping Mall. It is a centre where traditional arts and cultural performances are performed using state-of-the art stage technology.
---
Shop
Astinee
Astinee is a souvenir shop, which focuses on the unique and valuable art of Thai culture in terms of art, sculpture and fine art.
---
---