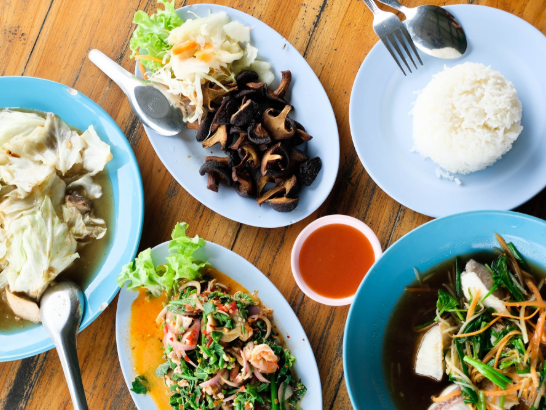 Article
Krua Mong Meng - Phetchabun
Krua Mong Meng provides a combination of authentic Thai-style with a touch of Chinese and Isan (Northeastern region of Thailand) menus
---
See & Do
Kad Suan Kaeo Art and Cultural Centre
This newly developed centre is located in Kad Suan Kaeo Shopping Mall. It is a centre where traditional arts and cultural performances are performed using state-of-the art stage technology.
---
---
---
See & Do
Phuket Art Gallery
It is an art park located in Sino-Portuguese building in a conservative old town area, Thalang road. It is a place for art exhibition for some times focusing on diverse art work such as painting, sculpture, photography.
---
---
See & Do
Ban Kum-Une Museum
It is the source collecting rare, antique art pieces belonged to Ban Chiang.
---