---
See & Do
Phu Pha Ya Archeological Site
It is situated at the north of Ban Na Charoen, Tambon Dongmafai. It is a lime mountain separated itself from Phu Phan mountain. There are a lot of parts filled with prehistoric painting. There is the red painting on the cave wall in the area of...
---
See & Do
Si Mahosot Ancient Town
Si Mahosot Ancient Towns Located at Ban Khok Wat, Tambon Khok Peep, these sites were constructed in the Davaravati Period, with oval shape, and the area of about 700 Rai. There are moats, earth walls, and more than 100 interesting ancient venues....
---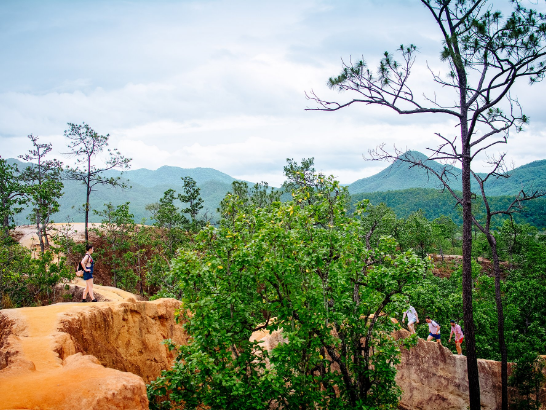 Article
Mae Hong Son
This northern province in Thailand is well known for a laid-back vibe, outdoor activities and beautiful local culture.
---
See & Do
Phong Tuk Archaeological Site
This site was dated back to Dhavaravati period around 11th or 12th century. The majority of locals are Buddhist and Brahmin.
---
See & Do
Khao Kha Archaeological Site
Khao Kha Archaeological Site is over 1,500 years old. Khao Kha is a major religious site for Sectarianism, which respect Shiva as the highest god. There is a mountain in the center and small archaeological site is spread around.
---
See & Do
Sikhio Stone Quarry Site
It is situated on Mittraphap road (Highway 2), 40 km. away from the city, around km. 206-207.
---
See & Do
Sa Morakot Archaeological Site
Situated in Wat Morakot, Tambon Kok Thai, these are the the gigantic Buddhist sites. The most fascinating attraction is the largest and oldest Lord Buddhas Footprints which were carved on the natural laterite floor. Also, there are the Wheel of...
---