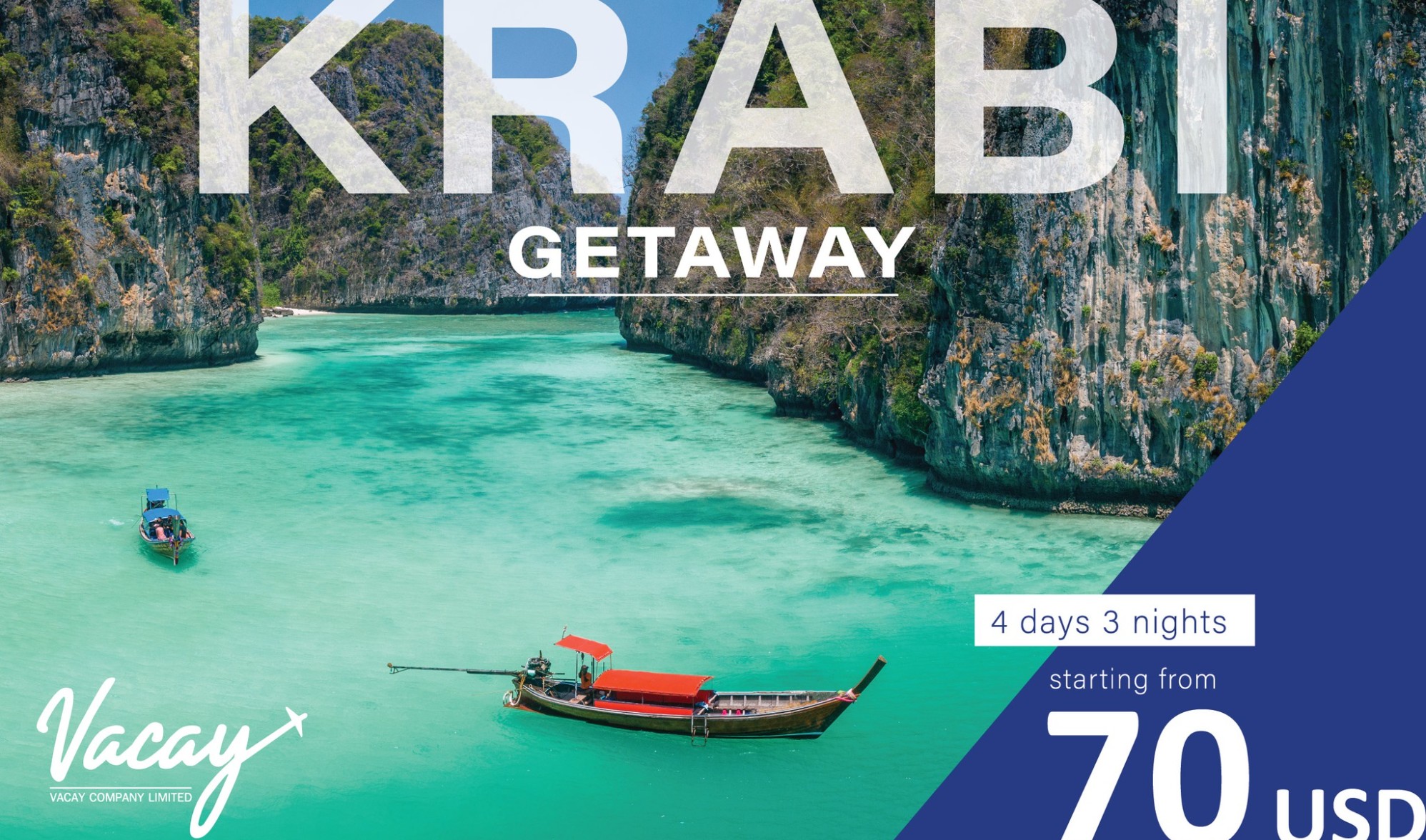 Krabi 4 Days 3 Nights Starting From 70USD
Krabi Getaway!
01 พ.ย. 2022 to 31 ต.ค. 2023
Unseen Krabi trip for 4 days 3 nights.
Your getaway to elevate your experience and enhance your moment. Choose your next destination and let us know whether it will be Krabi. Let's get on the sand!
Contact is for more information at www.vacaybeds.com
Krabi Getaway!
4 Days 3 Nights Starting From 70 USD
Contact us for more detail or other beaches' destinations package detail at www.vacaybeds.com
Mobile. +66 091 720 5665
Email. enquiry@vacaybeds.com
Address
Vacay Co., Ltd. (Thailand)
18 Baromrajchonnee87, Baromrajchonnee Rd. Chimphli, Taling Chan, Bangkok 10170 Thailand.
Email. rsvn-htl@vacaybeds.com
Phone. +66 086 342 9526
Social Media
Instagram
Facebook
Twitter
YouTube
Website. www.vacaybeds.com