The northern part of Thailand is filled with natural attractions for us to explore and inhale the fresh air scent of the forest. The north typically isn't too humid as well, which makes travelling in this part of the country even more enjoyable. The main reason why we love to travel in the northern part of Thailand, including Nan province, is the region's "slow life" philosophy and unique character.
Though we're usually in a hurry in our daily lives, while in Nan, time seems to slow down. Every breath is deeper and slower, and we can enjoy the fresh air. Twenty-four hours here seems to stretch on longer than any anywhere else…but in the best way!
Follow along as we discover Nan's charms on a 3-day journey!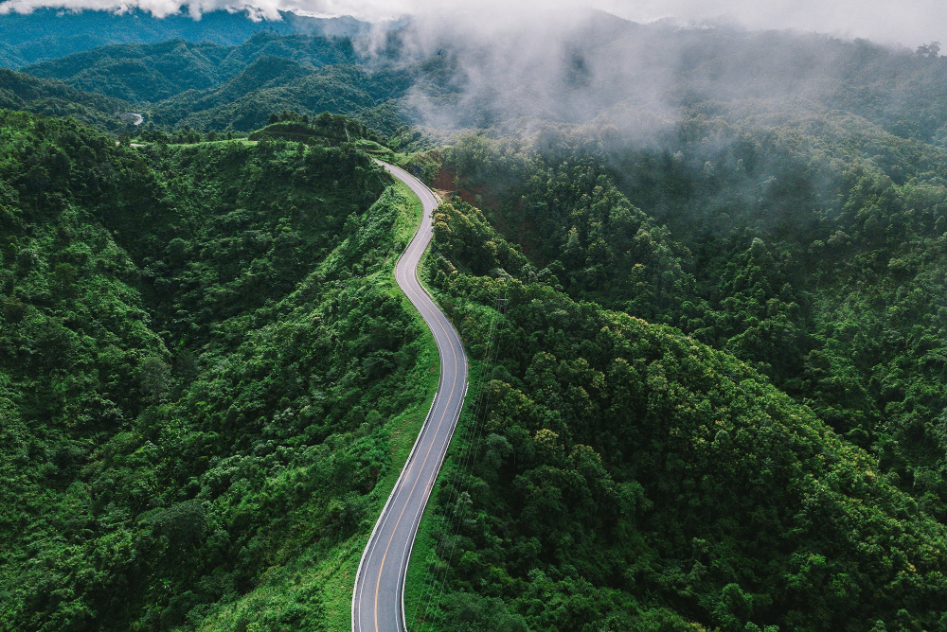 We fly to Nan at the break of dawn from Bangkok so we can have a full first day to explore. We plan to drive outside of Nan's city centre first, and then slowly make our way back to town shopping and eating along the way.
Before we leave town, we have to find something to feed our appetite. There are so many choices but nothing can beat a local hot dish! We go to a restaurant called Wunda that has served Thai curries over rice and khanom jeen nam ngieow, sticky white rice noodles with a local curry, for more than 40 years. It has been in the hearts of Nan's people and tourists for a long time. With the delicious variety of dishes served with the original northern flavours and reasonable prices, the restaurant has grown to have two branches in Nan province.
Opening hours : Every day from 9 A.M. to 8 P.M.
Location : Tambon Nai Wiang, Ampur Muang, Nan Province
Telephone : 089-199-5856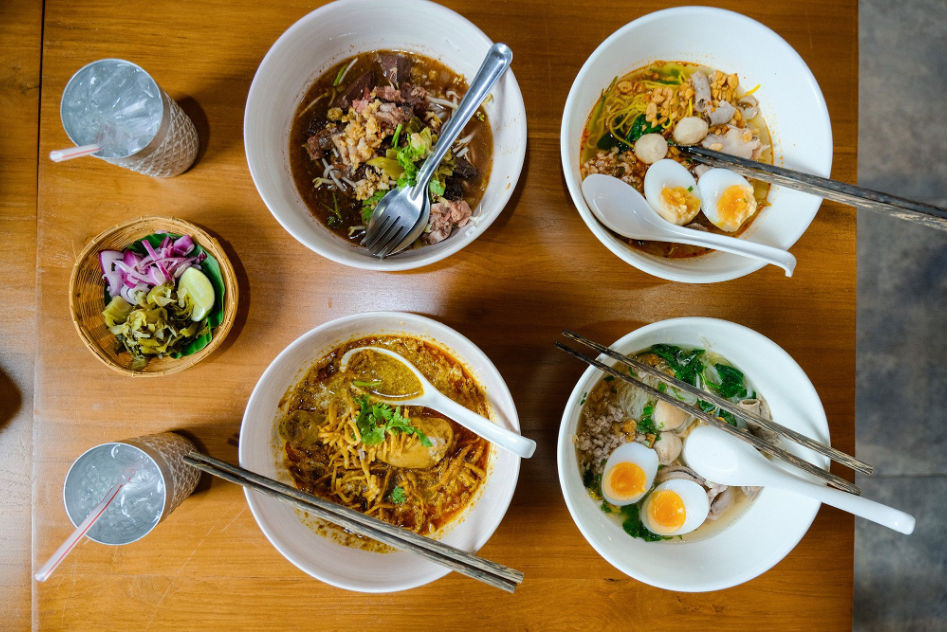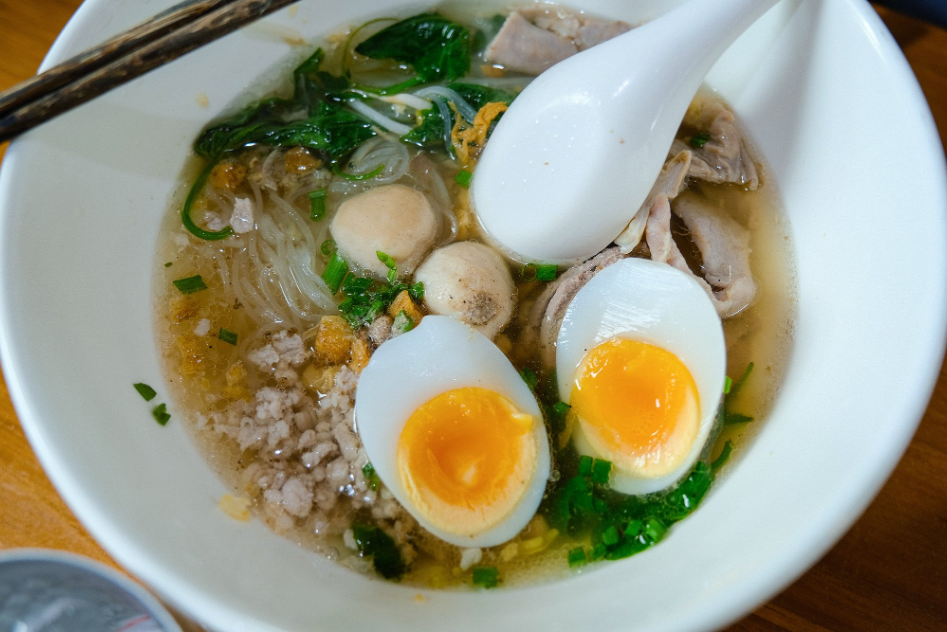 Our next destination is a hidden, peaceful green field of grass that not many people know about. To reach it, we first pass through the "Floating Road," Nan's most beautiful route on Road No. 1081. It is known as the floating road because the road follows the top of a high hill, making it look like you are driving along the horizon of the sky. The picturesque route curves with the hills, rising and falling with numerous twists and turns featuring stunning views all along the way with viewpoints to park and take photos.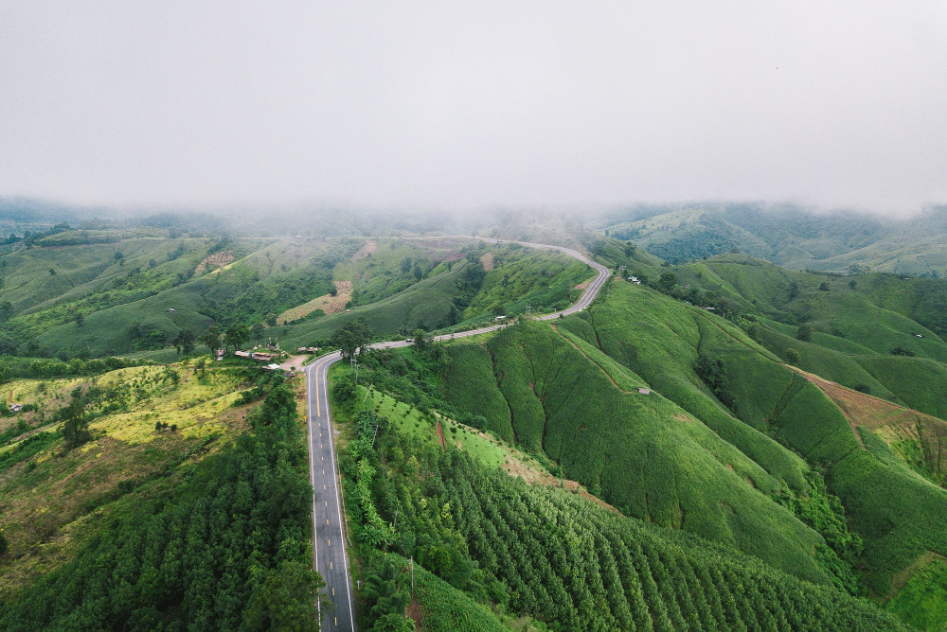 It takes us a little over two hours to go along the floating road and reach the furthest spot of our trip: the green fields of Baan Sapan in Ampur Bork Lua. In Sapan village, there are multiple places to stop and take in the view, such as the bridge called "Lam Namwah" with beautiful views on both sides. Baan Sapan is a small, quiet village, surrounded by trees, fields, and beautiful landscapes. While the fields are not as vast as some we've seen, they're naturally dotted with small rivers and hills that make the scenery more exciting than other places. Green in the rainy season and golden in the harvest season, the area is always alluring. You won't even want to blink! The area also has homestays and resorts if you want to stay longer.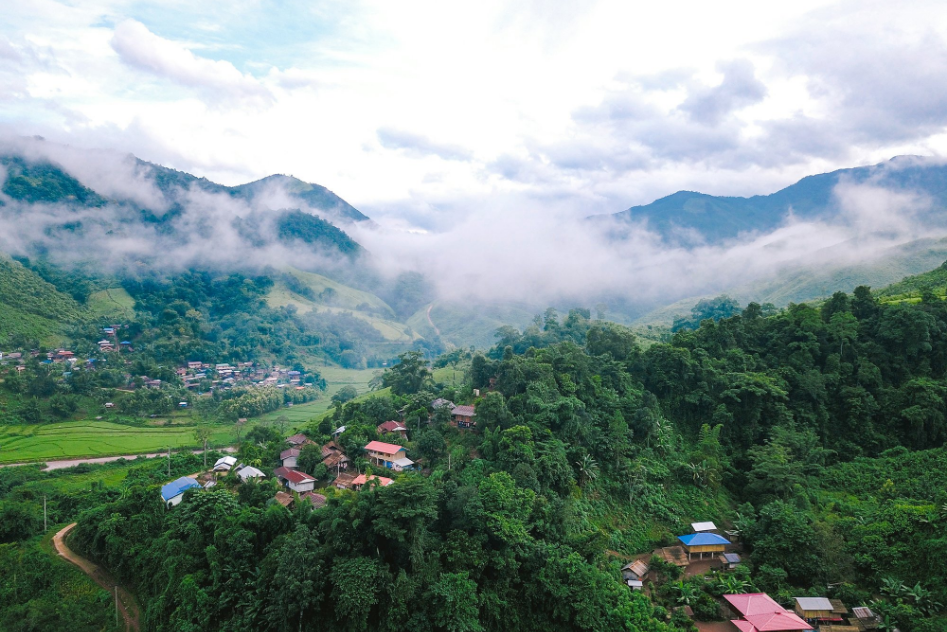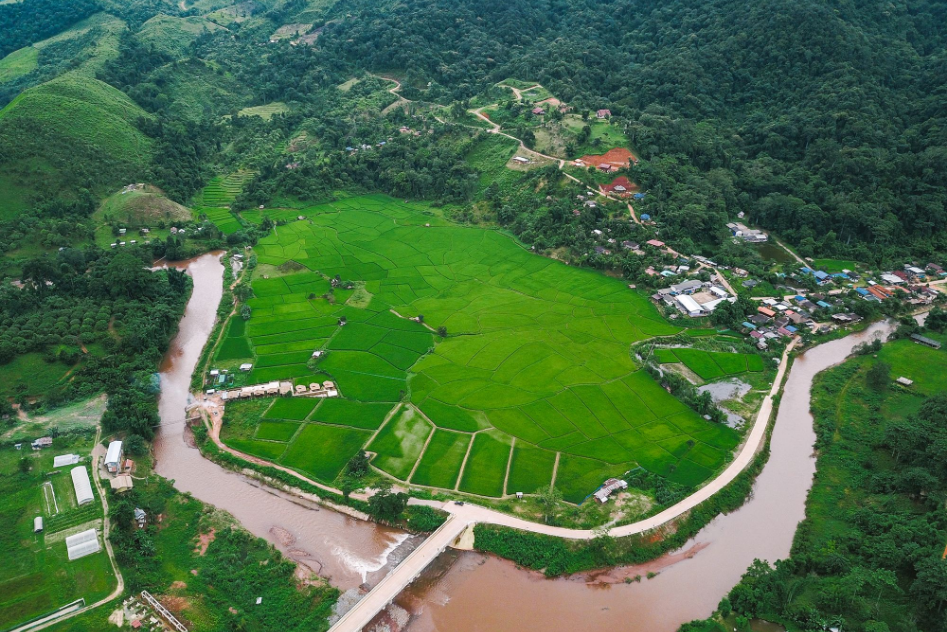 Seeing the countryside makes us thirsty for the taste of coffee and we are reminded of a cafe in the middle of a field that also has many souvenirs to keep your travelling friends busy while you sip and chill: Lam Duan Pah Toh's Ban Thai Lue café. Along with grabbing a cup of coffee and taking in the view, you can pick up traditional hand-woven cloth that is unique to Nan province. It is sold in sheets and also can be made to order. It takes a lot of time to pick the right fabric, so the shop opened a café for those who need to wait for their friends and decorated it in a Thai Lue style mixed with Lanna (northern Thai) touches. There are also charming bamboo bridges crossing over the vast fields and framed by green hills. On the bridge, there are small sitting places for visitors to relax and enjoy their time.
Opening hours : Every day from 8 A.M. - 6 P.M.
Location : Tambon Silalaeng, Ampur Puah, Nan Province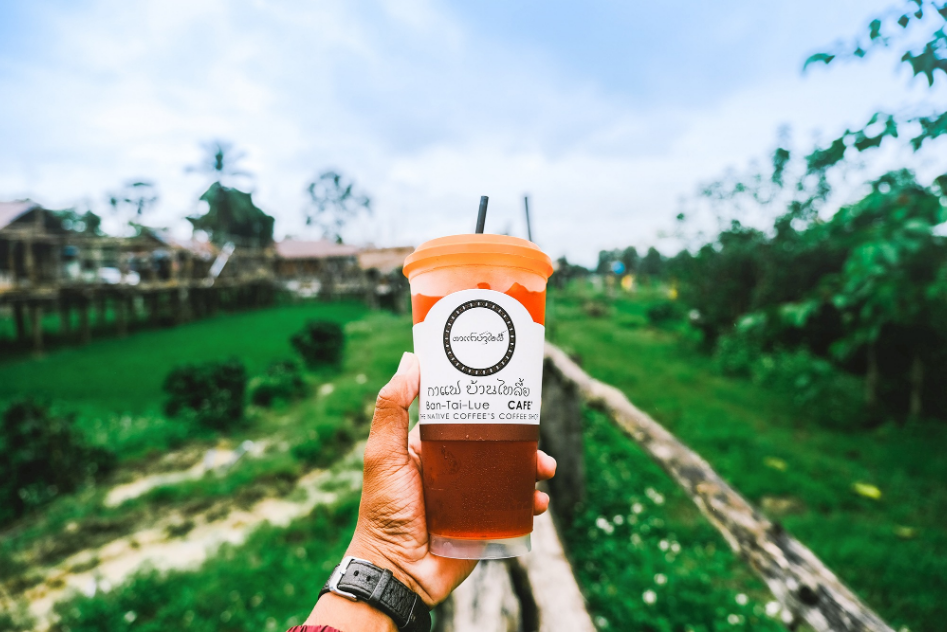 We've been busy taking photos and the daylight is running out. Between travelling and capturing stunning views, we eventually ran out of energy. Tonight we will stay at Pua De View Boutique Resort, a hotel in Pua with a great atmosphere and beautiful views in the middle of nature. At sunset time, we see the sky turn orange with gradient waves of colours from the mountains. Apart from the usual facilities offered, there are small cute swimming pools. The rooms are clean and the staff is friendly. While rooms only cost around 1,000 baht, you'll get a million-dollar view.
Location: Tambon Woranakon, Ampur Pua, Nan Province
Telephone: 064-159-4594
Check-in time: 3 P.M.
Check-out time: 12 P.M.
Price: 750 - 1,200 baht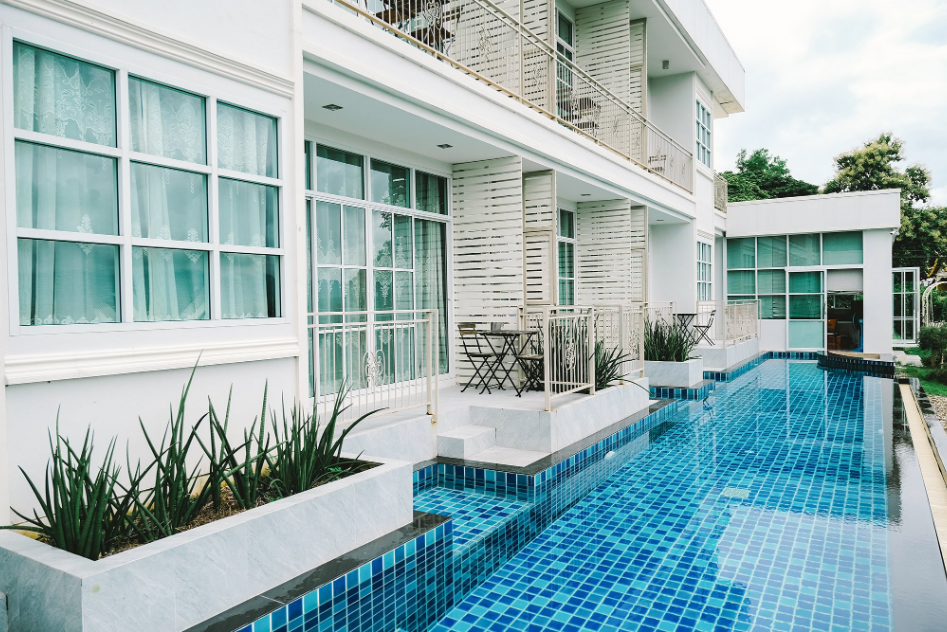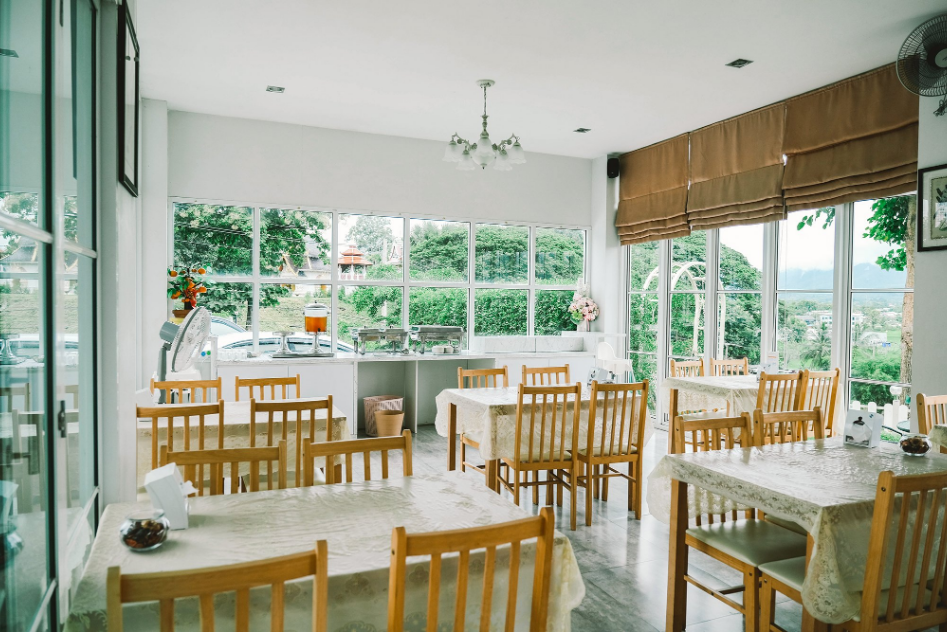 Waking up with the fresh, clean air makes us feel especially energetic but we're keeping the plan today pretty casually. First, let's travel from the hotel to Baan Hua NamMushroom Farm. A creative restaurant that offers many delicious dishes without MSG but still full of harmonious flavours and healthy ingredients. The surrounding area is full of nature and fields. As you enjoy your food, you also fill your lungs with the fresh air. The famous dish here is the legendary mushroom pizza. Aromatic melted cheese covers the fresh mushrooms, which creates a crunchy touch that goes perfectly with the restaurants' pizza sauce. Just the smell of the pizza fresh from the oven will get you hungry!
Opening hours: 8 am - 7pm
Location: Tambon Siladaeng, Ampur Pua, Nan Province
Telephone: 081-005-1533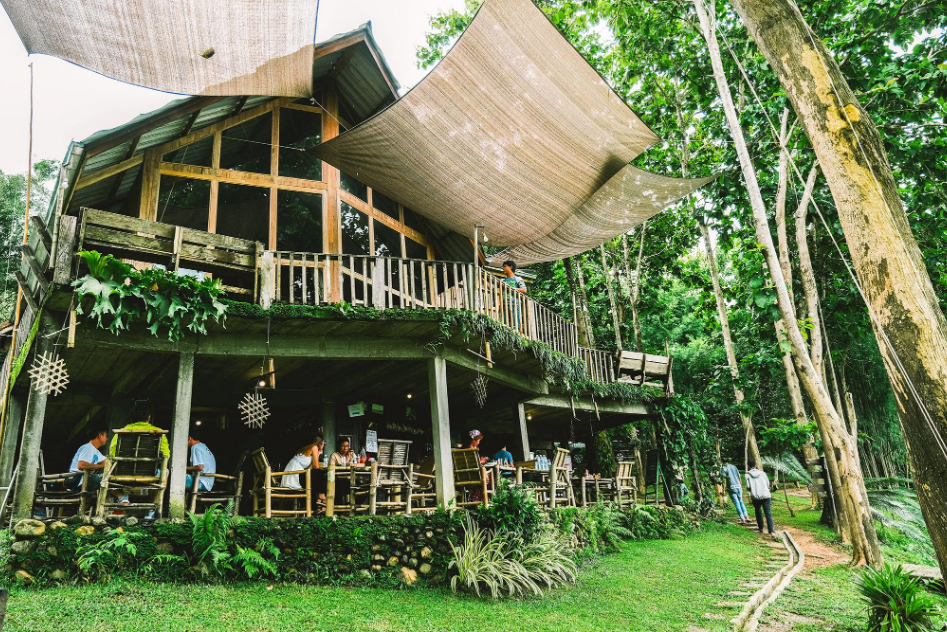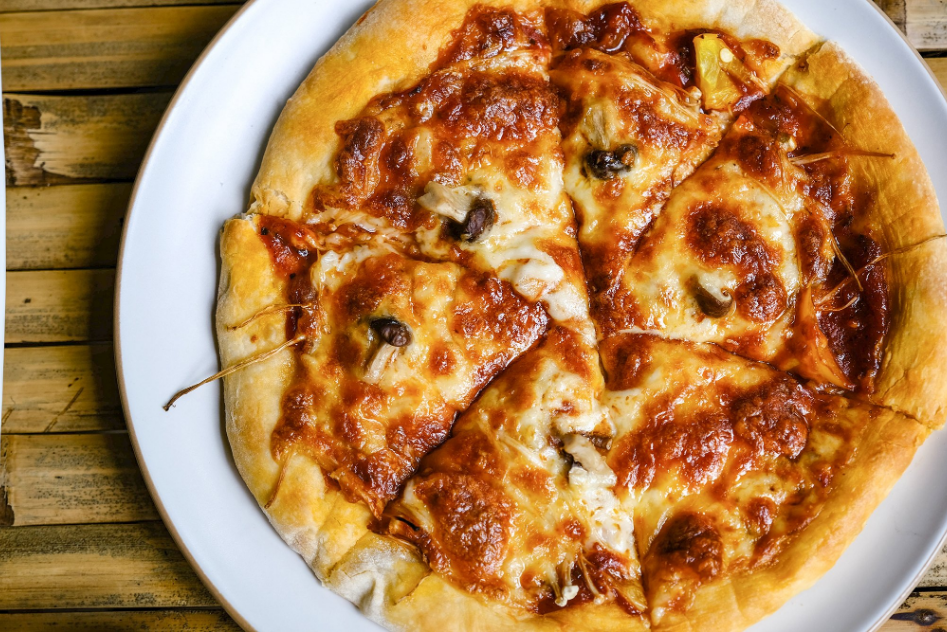 We have lucky timing for our trip to Nan – we're here for the Traditional Long Boat Racing. This event is in Ampur Tah Wang Pah, which is en route back to the city. The gorgeous long boats are not the same as in other provinces. They are carved out of an entire Thingan tree with the bow of the boat carved into the shape of a naga. The local people believe that nagas are sacred and control the rain to help with the crop growing season. There are multiple traditions involved in the of the long boat competition, including offering sacrifices to the gods that live in the Thingan wood or the "goddess of the boat," wrist-binding ceremonies, and more.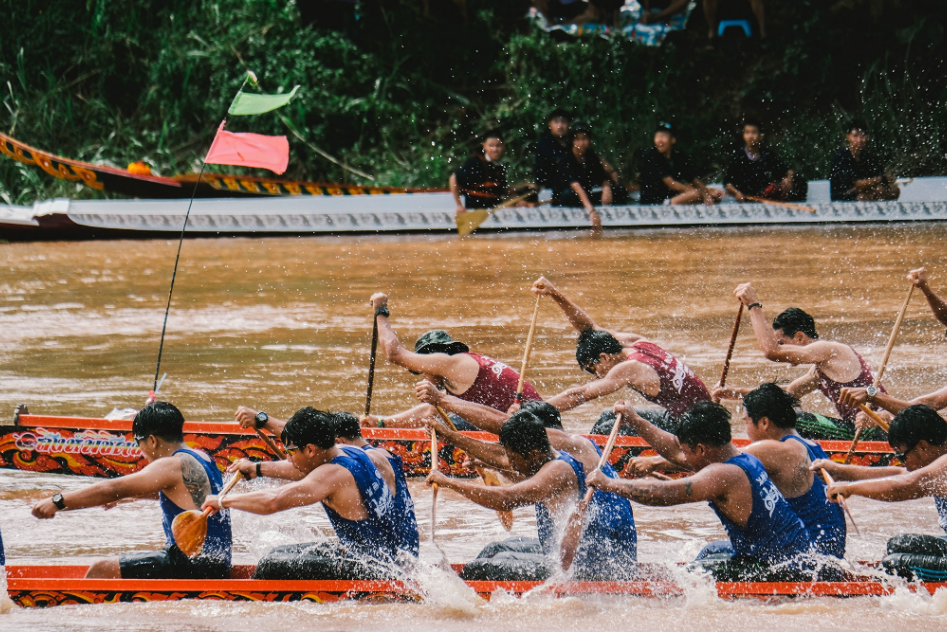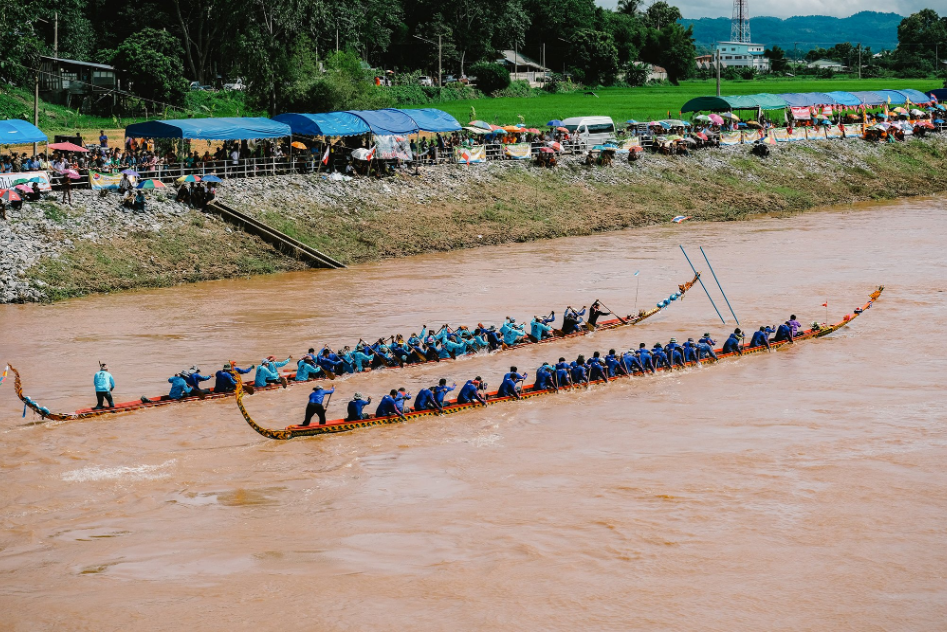 After we have escaped the magic of the province's enchanting races, we look for a more peaceful spot to sink back to the slow life mode at and find it at Rim Nan Art Gallery, a place to rest for art lovers. This quiet but gigantic art warehouse covers 13 rai area surrounded by nature next to the banks of the Nan River. There two buildings, a garden, and a cafe. The two buildings have been designed to showcase fine arts with the first building featuring rotating exhibitions and the second, called Huan Nahn Bua Pun right next to the river, featuring a permanent exhibition from local monasteries. The café, Huan Si Nuan, is in the middle of quiet surroundings and sells coffee, souvenirs, handcrafts, and decorations.
Opening hours : Thursday - Tuesday from 9 A.M. - 5 P.M. (Closed on Wednesdays)
Location : Tambon Boa, Ampur Muang, Nan Province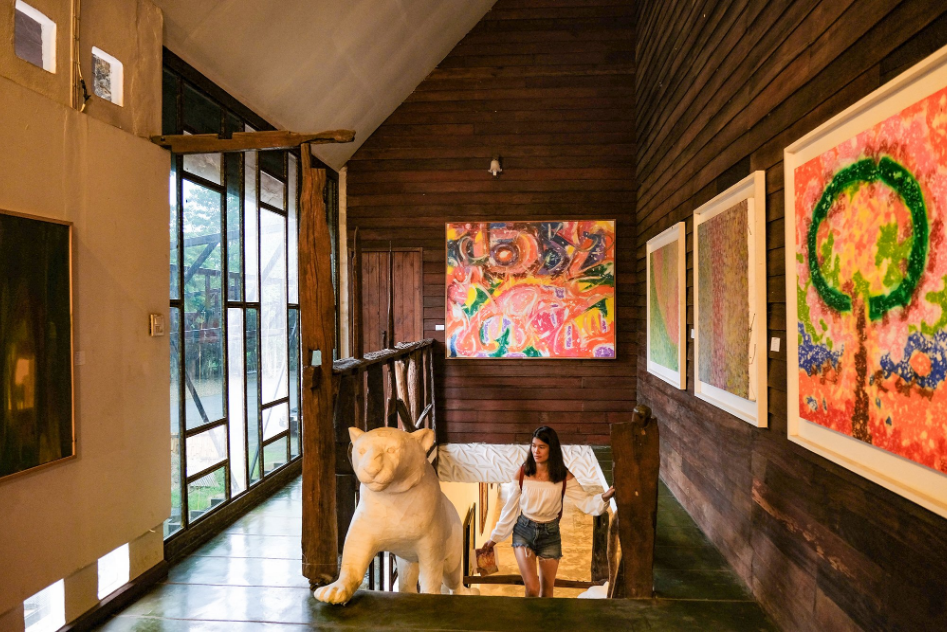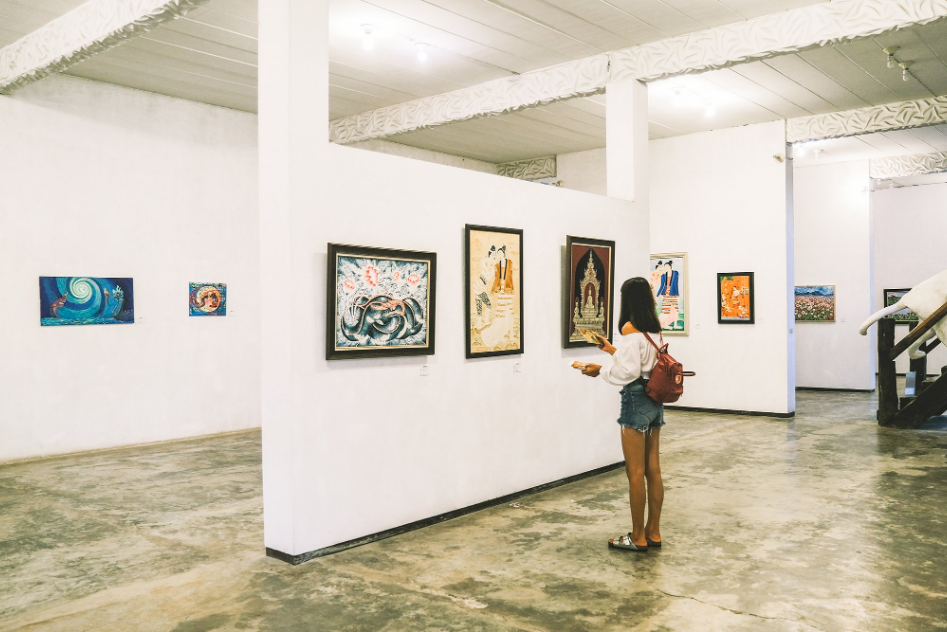 After the getting a dose of art, we head to the city to pay respect to Buddha relics at Wat Phra Barom That Chae Haeng, which was built in 1348 A.D.. This unique, golden, northern-style chedi is tremendous in size. Not only is it a sacred place for Nan's people and the relic of the rabbit year, it is a good example of northern architecture, was influenced by the famous Ha Ri Bun Chai Chedi. The doors are carved with nagas, which is especially unique from Nan province. The Lanna (northern) people believe that anybody who came to pay their respects here will receive happiness, success, and good health.
Opening hours : 6 A.M. - 6 P.M.
Location : Tambon Muangtid, Ampur Phupiang, Nan Province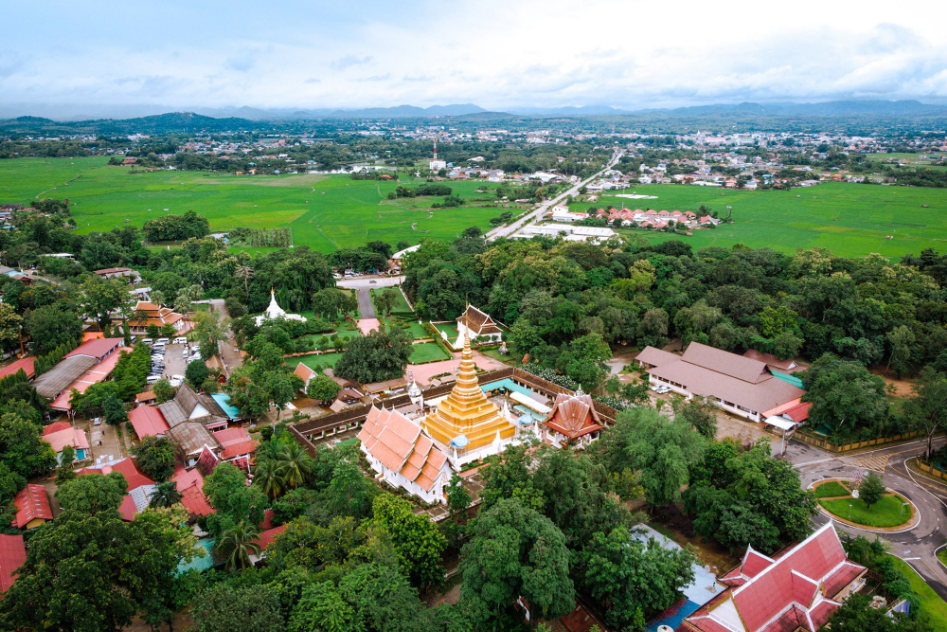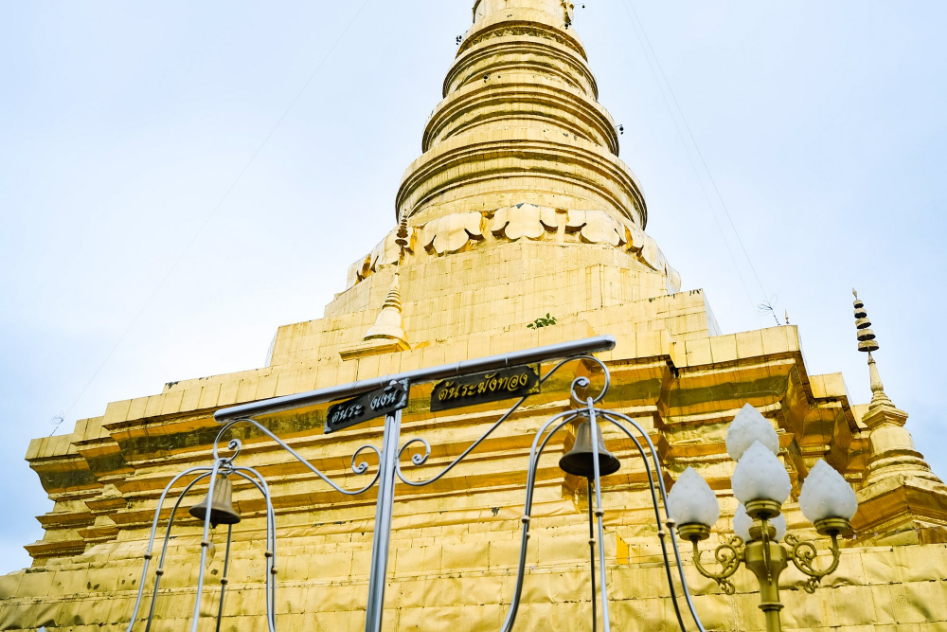 Looking at the clock, it is getting late and our stomachs start to growl from sightseeing. We only had one meal today. So tonight, after getting into downtown Nan, we go to a long list of popular local eateries. We start at a restaurant called Huan Pu Ka Restaurant, a classic wooden place filled with Lanna vibes including local home goods and a print of the famous "whispering couple" painting, another symbol of Nan province. Even though the place is not so big, there are many tables. The food is as good as the atmosphere, especially the fried pork ribs with mullilam, a favourite herb of this province. The pork is tender, sliding right off from the bones. Other dishes also highlight the local spices and herbs perfectly, and the meat and vegetables are super fresh. Delicious!
Opening times : 10 A.M. - 10 P.M.
Location : Tambon Nai Wiang, Ampur Muang, Nan Province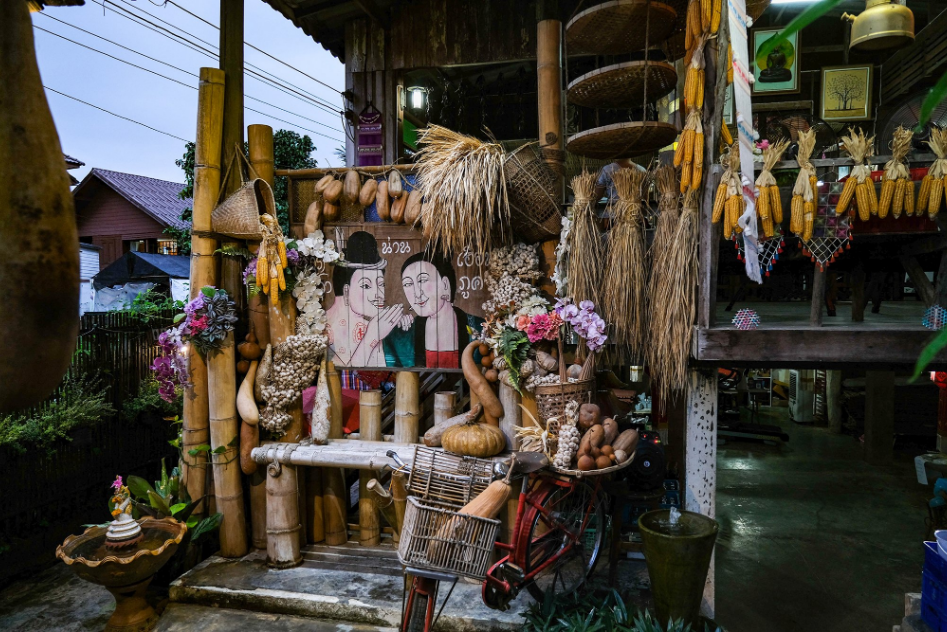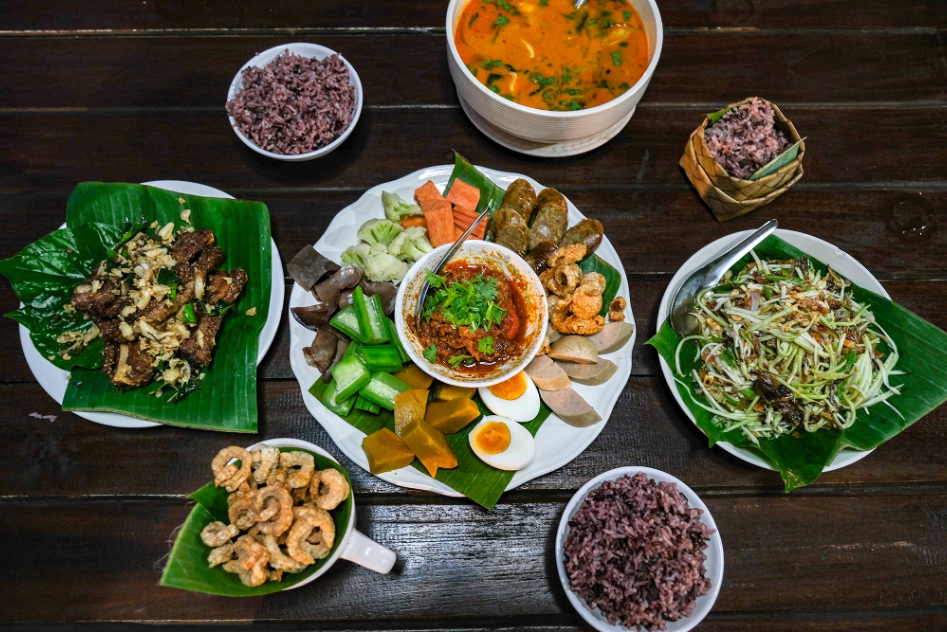 After we are satisfied with our meal, we go to walk at Kuang Muang Nan Walking Street, another signature attraction of this province. Here you can purchase local handicrafts, try tasty local food from street vendors, sit and chill at the market area in front of Wat Phu Min, and more. They also have set up tok, short tables, for sitting and watching traditional performances throughout the night.
Opening time : Friday - Sunday from 3 P.M. - 10 P.M.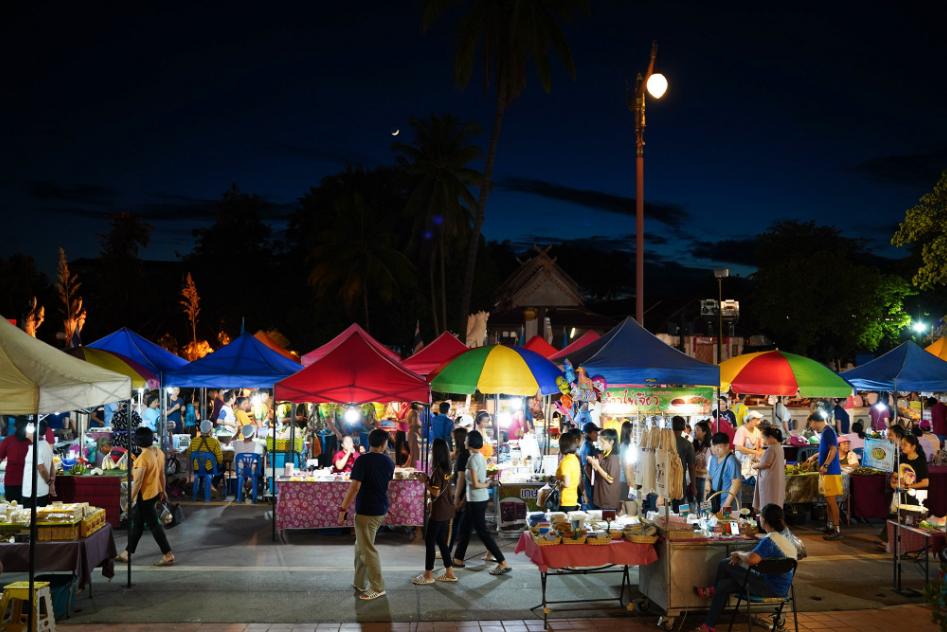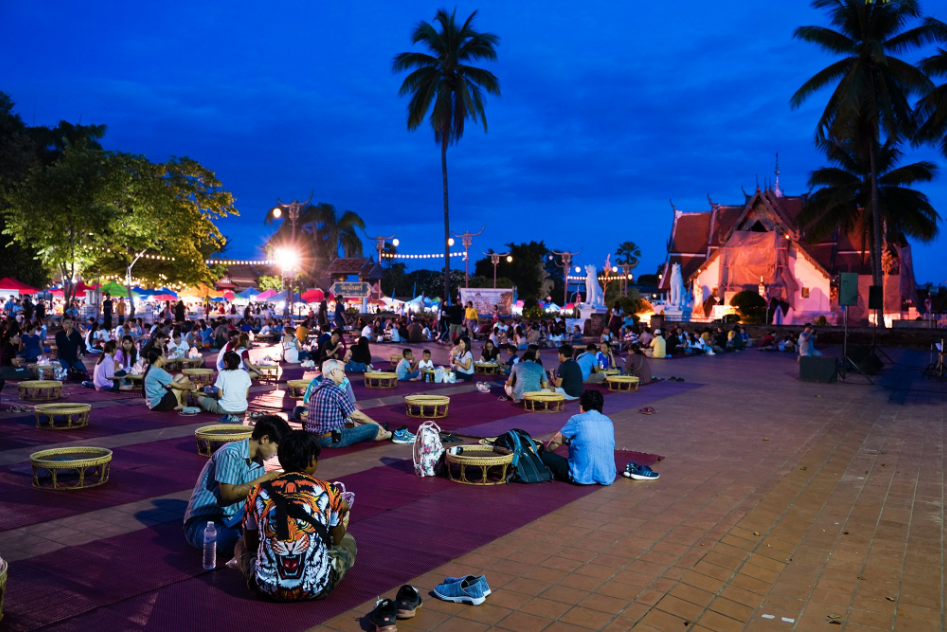 It's time for dessert! We hire a car to drive near the airport to buy some of the popular desserts at Kanom Wan Pah Nim. If you visit Nan, you have to try this dessert shop. Pah Nim has been selling her sweets here for a long time. Before she started this place in 2010, she used to sell soy milk and deep-fried dough starting in 1973. Our favourite dish here is the black sticky rice and tao suan, a Chinese dessert made of boiled mung beans, coconut milk, and sugar. It is hot, sticky, and sweet and goes really well with coconut milk ice cream that has a dash of mild salty coconut milk on the top. Such a beautiful combination of flavours!
Opening times : Thursday to Tuesday from 11 A.M. to 10 P.M.
Address : Tambon Pah Singh, Ampur Muang, Nan Province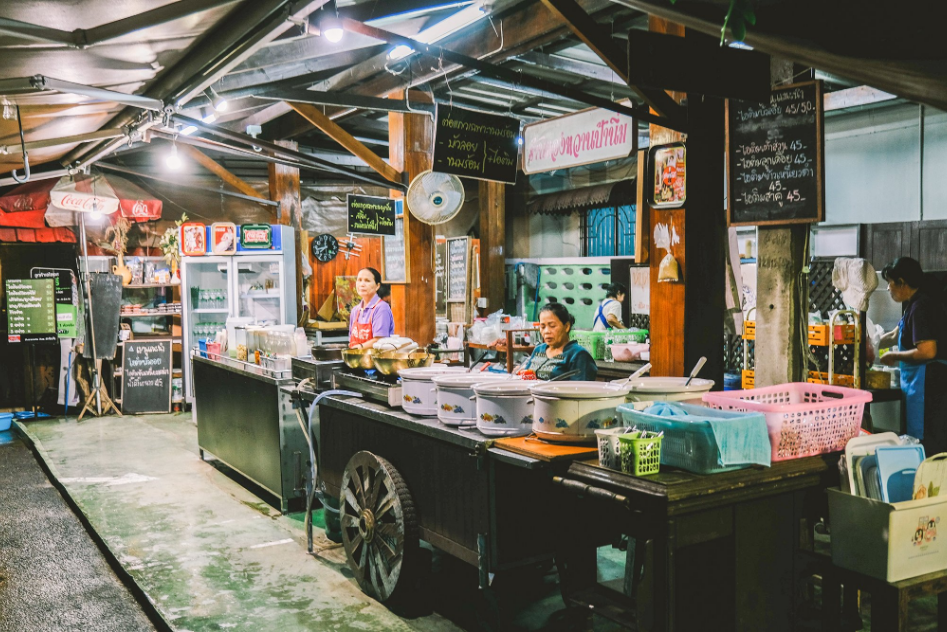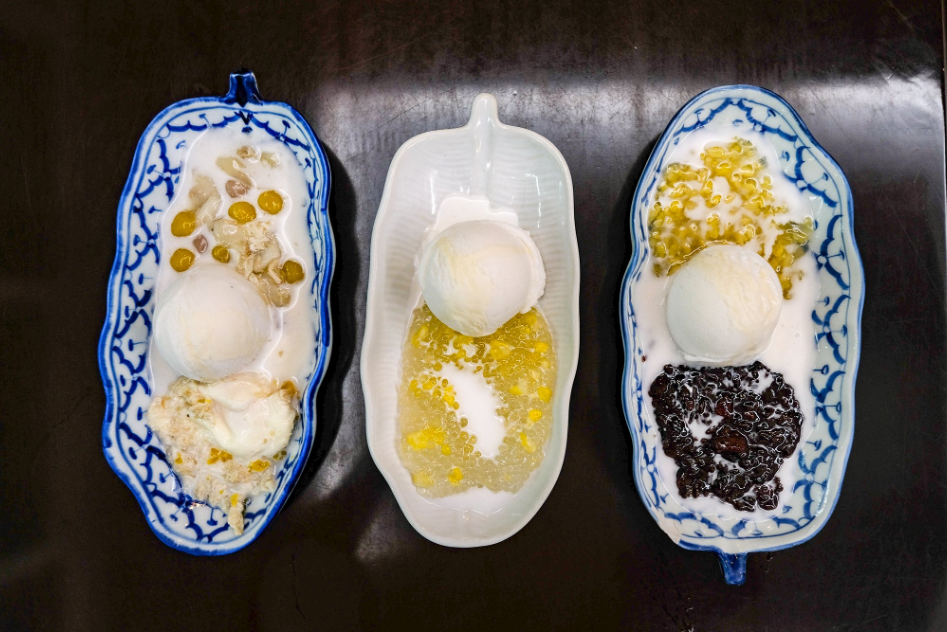 It is time for bed after a feast of food and desserts. If you are looking for a decent place to stay overnight in Nan, we recommend Sasirada Resort. It is a Lanna-style resort covering more than 70 rai that was built with traditional northern wood houses, and decorated with arts and ancient silverwares from Nan. There are bamboo bridges, a symbol of northern towns, that stretch across the green field – perfect for photography and a good rest after a long day. Of course, the resort has all expected facilities and a wide range of rooms.
Location : Tambon Chai Satarn, Ampur Muang, Nan Province
Telephone : 054-774-483, 089-850-9762
Check-in time : 2 P.M.
Check-out time : 12 P.M. (Noon)
Price : 1,800 – 11,000 baht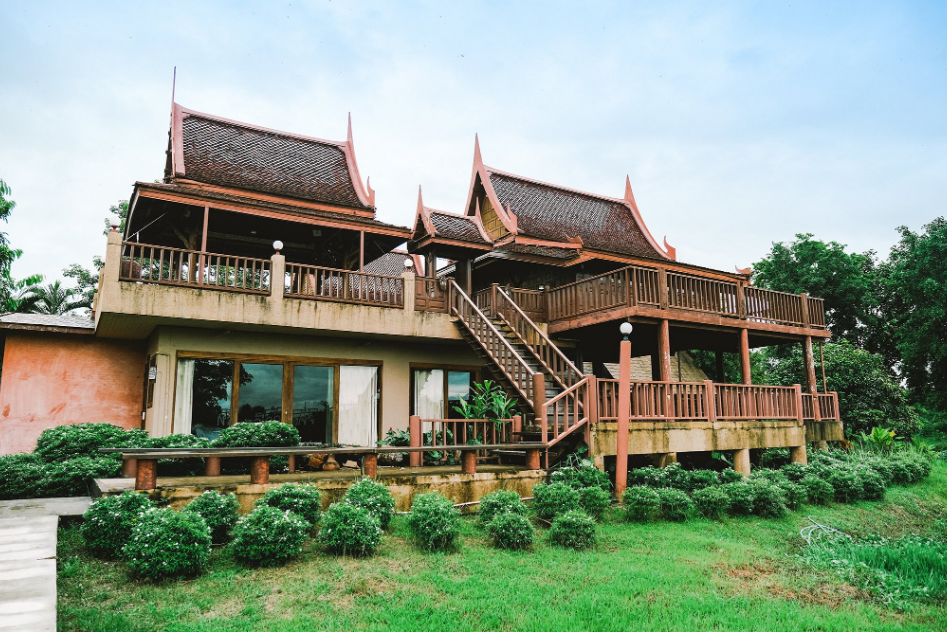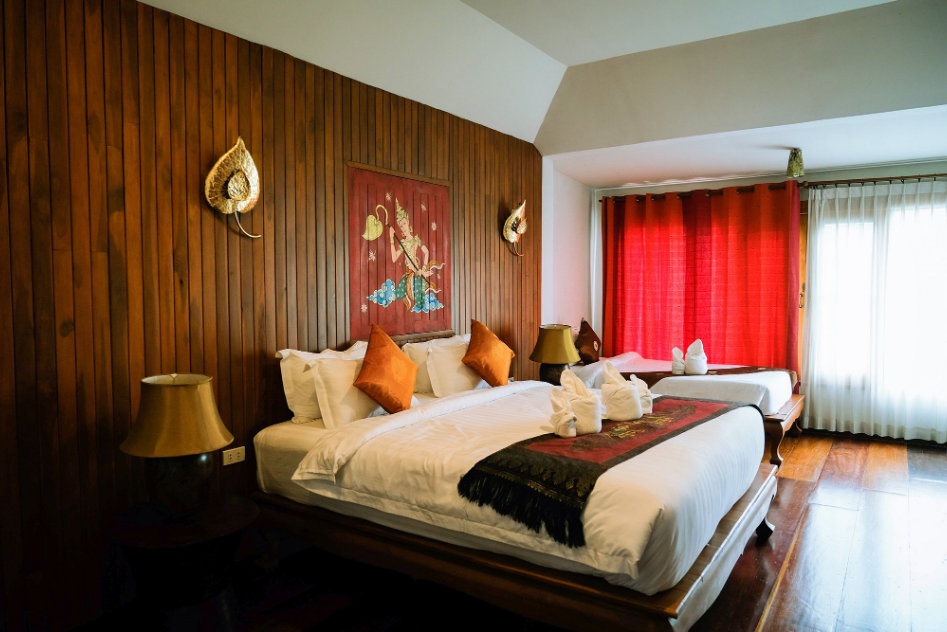 Though we reached our hotel late at night, the morning scenery around the resort makes up for lost time. The moisture from the morning dew and green fields that lie in front of us gives us energy to start a new day. After we check out, we head to buy some incredible souvenirs for the ones at home from Pink Phu Kah Silverware Centre, which is well known for its high-quality craftsmanship in Nan, the best in Thailand. One outstanding point of the Pink Phu Kah Silverware Centre is that it uses a higher percentage of raw silver than international standards. The designs are current but still classic.
Opening times : 8.00 A.M. – 5.00 P.M.
Location : Tambon Chai Satarn, Ampur Muang, Nan Province
Telephone : 054-710-177 , 081-980-2772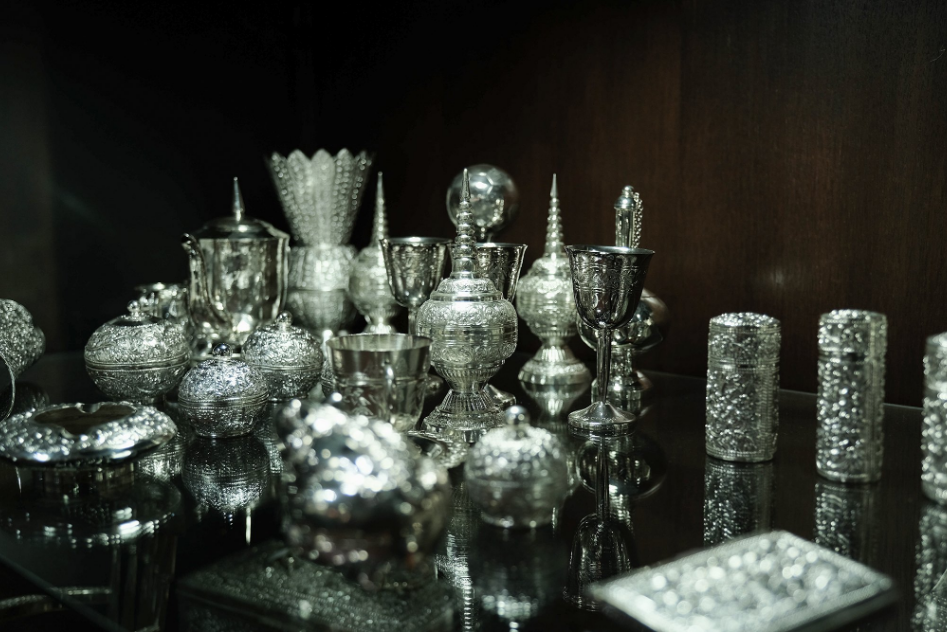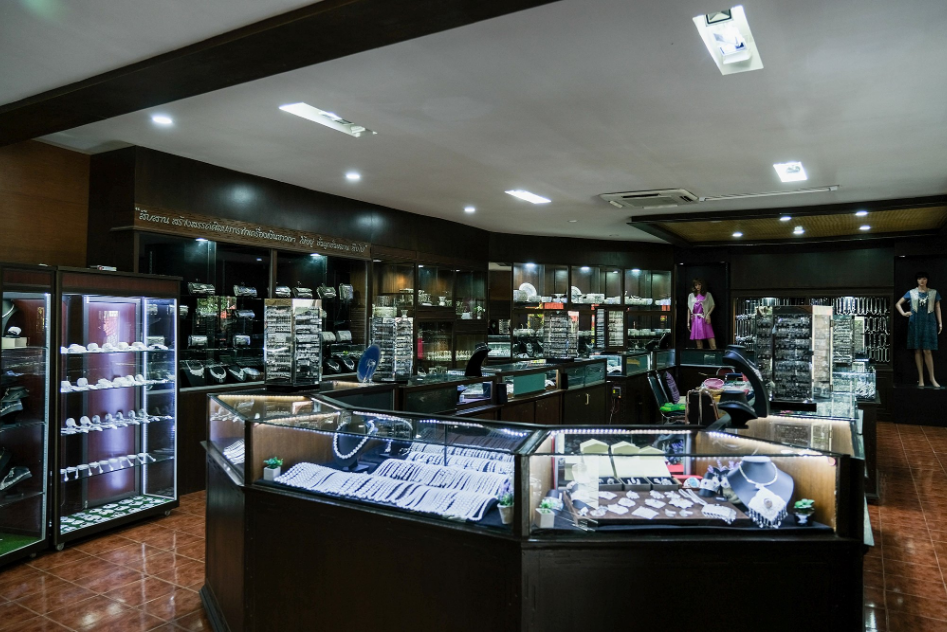 If you're still hungry for more local food, we've got to go to Huan Hom Restaurant, a traditional Lanna-style restaurant right in the heart of the city. There are both regular tables and khantok tables, a traditional table that's low to the ground, adding to the experience of northern fine dining. The recommended dishes here are nam ngiew rice noodles served with side dishes, stir-fried pork larb, and northern appetiser platters all with a mix of spice and plenty of fresh herbs. It's so good, we already want to go back!
Opening times : 9.00 A.M. – 9.00 P.M.
Location : Tambon Nai Wiang, Ampur Nan, Nan Province
Telephone : 054-751-1122 , 081-961-7711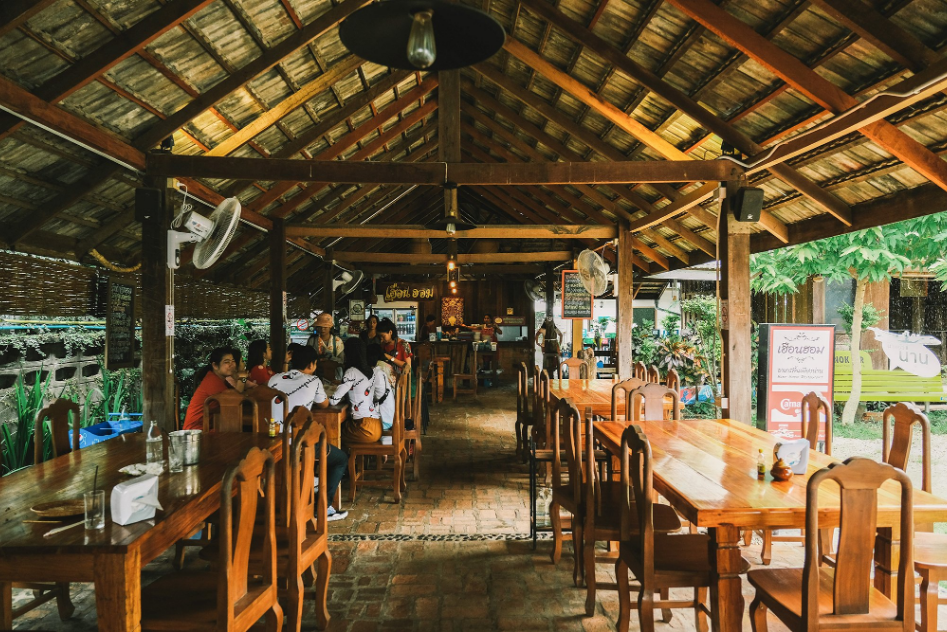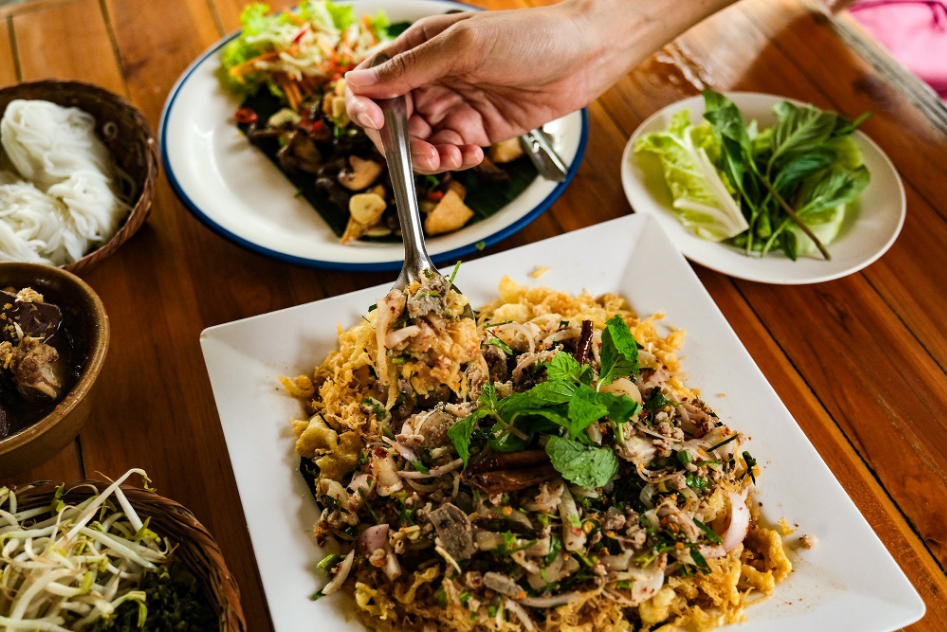 No matter how many times people ask us which city is our favourite, the answer will always be Nan. It is full of charm of slow life but packed with quality and nature. Mountains that were barren in the past have been restored to lush landscapes and we respect the strong efforts of the locals that made many tourist spots possible. We not only love Nan's nature but we fell for the people as well. They are very nice and great hosts! Visit Nan province and experience why we think this place is a piece of heaven!