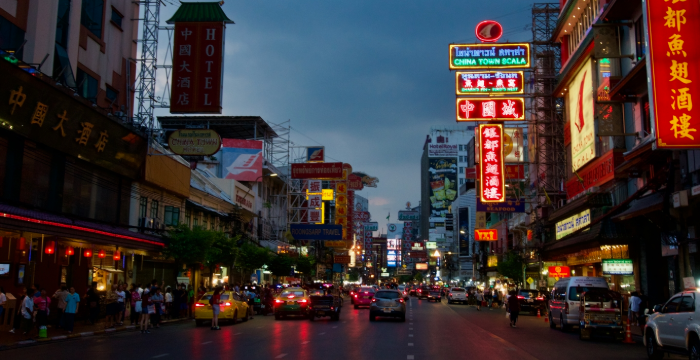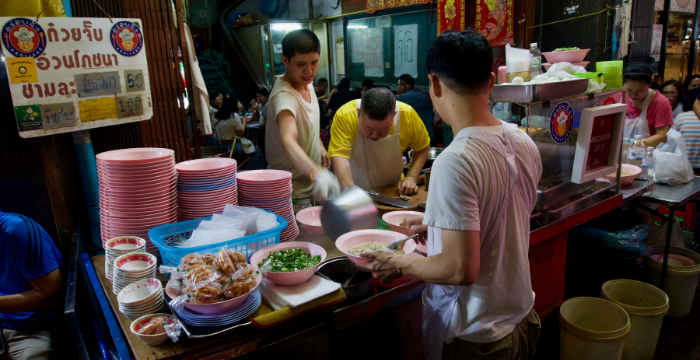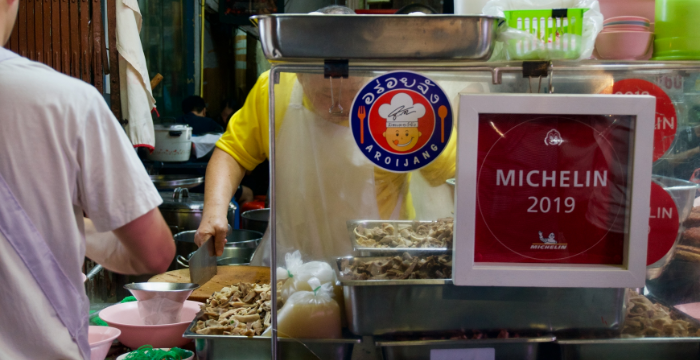 Guay Jub Ouan Pochana, located at the old Rama Theatre, is one of the legendary Food you do not want to miss in Yaowarat Road. The stall has been serving second-to-none guay jub noodle for over 50 years. With the best combination of chewy noodle, peppery soup, and crispy pork belly, customers cannot resist to flock and get a bowl full of good stuff with a reasonable price.
The stall is open from 5.00 PM – 03.00 AM.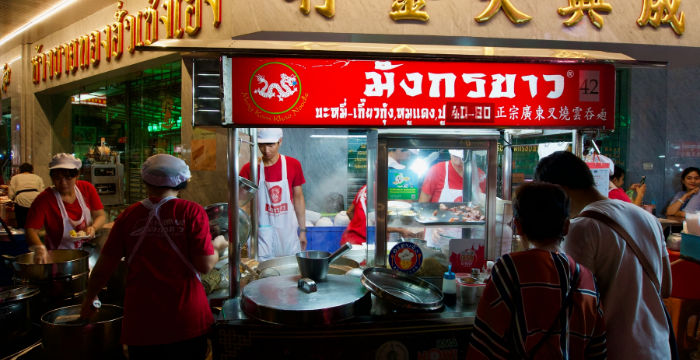 White Dragon Noodle is another famous street Food stall, serving Hong Kong style of wanton noodle. You can find this famous food stall at the corner of Yaowapanit Road where you can see a crowd of people waiting in the queue just to taste its BBQ pork and wonton noodle. It is said that every bowl of noodle is carefully cooked in every single step since the preparation to its last step for the best of its taste.
The stall is open from Tuesday until Sunday, from 6.00 PM – 11.30 PM.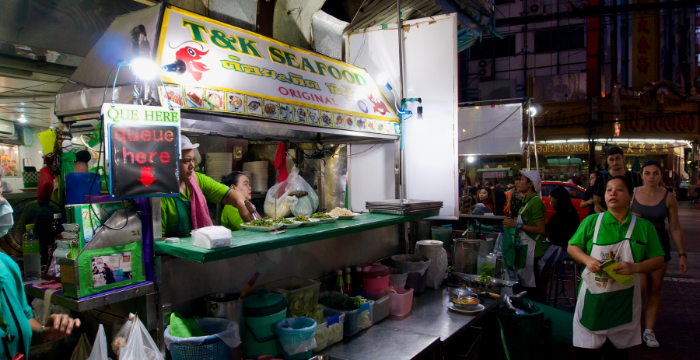 There is no wonder if you see a crowd of people waiting for a T&K SeaFood's table. The Restaurant is open its door from 4.30 PM – 4.30 AM, grilling everything Seafood covering from prawns, muzzles, fishes, crabs, and more which mesmerize people who walk by. As being said, the freshness of seafood here is in a league of its own, resulting in the unparalleled taste and best texture of its Seafood.
The Restaurant is open its door from 4.30 PM – 4.30 AM.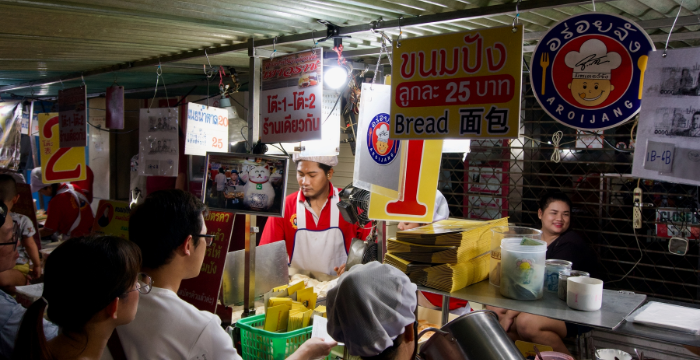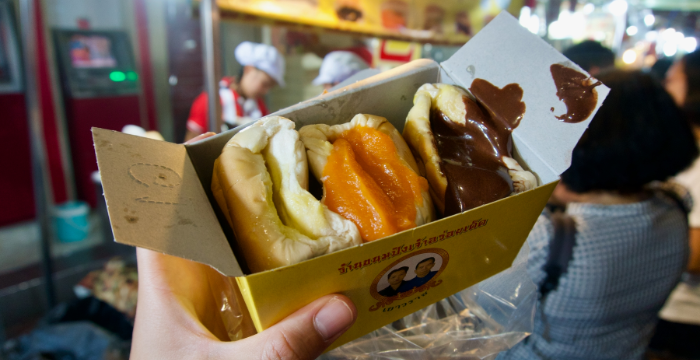 Still not full yet? You can come here and fulfil your night with desserts, Yaowarat Toast bread, which is crispy on the outside and soft on the inside with a variety of taste covering from chocolate, Condensed Milk & Sankaya, Butter, and so on.
The stall is open from 19.00 until their bread is out, in front of Government Savings Bank, along Yaowarat Road.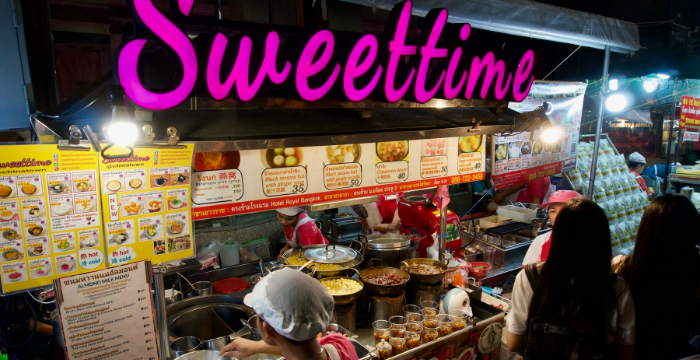 End the perfect night with the desserts from the famous dessert stall named Sweettime Yaowarat. You can pick a lot of desserts here be it, Black Sesame Balls with Ginger soup, Coconut Pudding, Water Chestnut in Coconut Milk, and the most popular menu goes to Sago and Cantaloupe with Milk, with the affordable price from 25 – 40 baht only.
You can find the stall at the Yaowarat Road, opposite to Royal Bangkok hotel, from 6.00 PM - 2.00 AM.