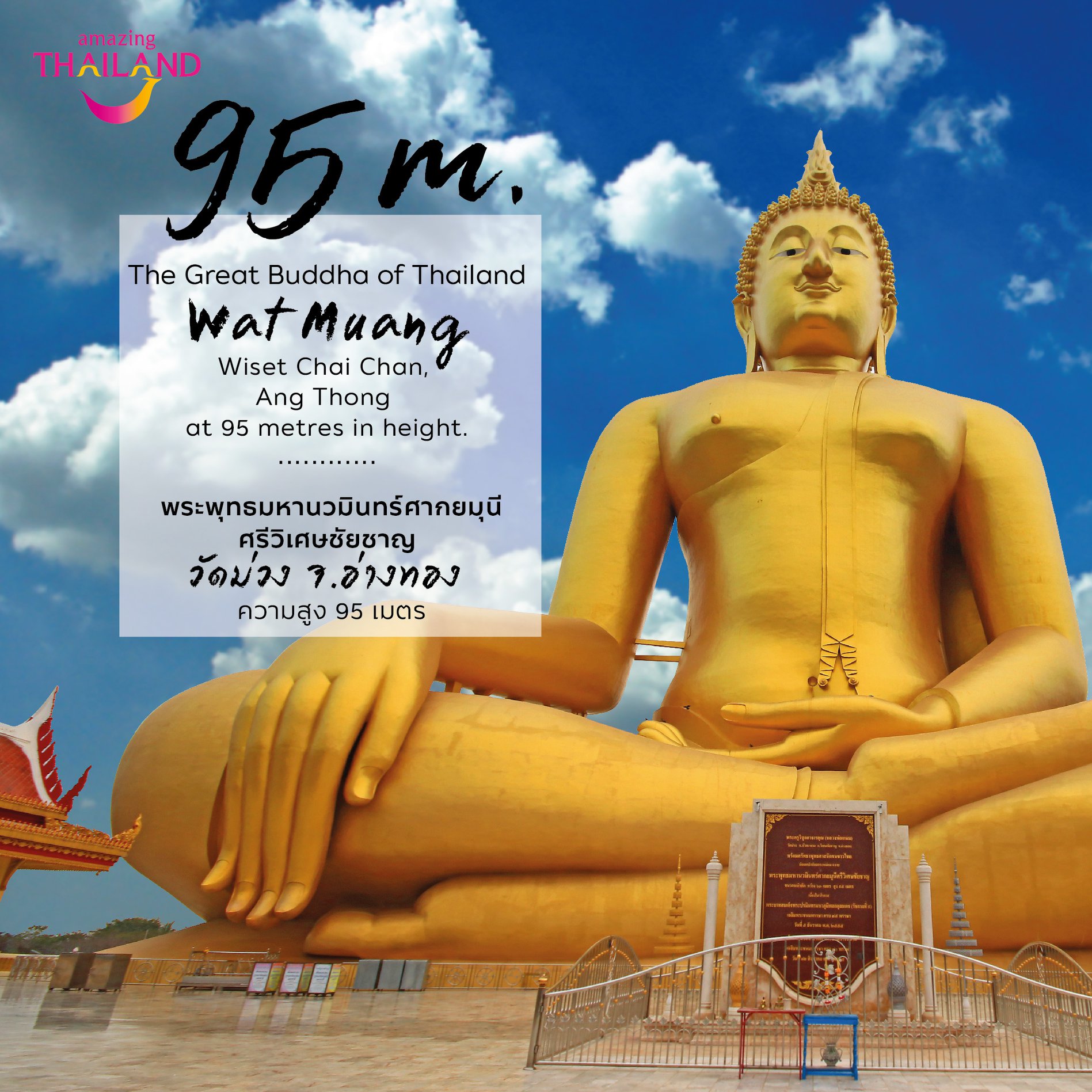 Wat Muang, Ang Thong The scale of the devotion is ginormous at this Temple. The main seating golden 'Luang Phor Yai' Buddha statue rises 95 metres above ground, and it took all 16 years to complete. An amazing sight to behold, especially with human comparatively tiny standing at the tip of the statue's fingers.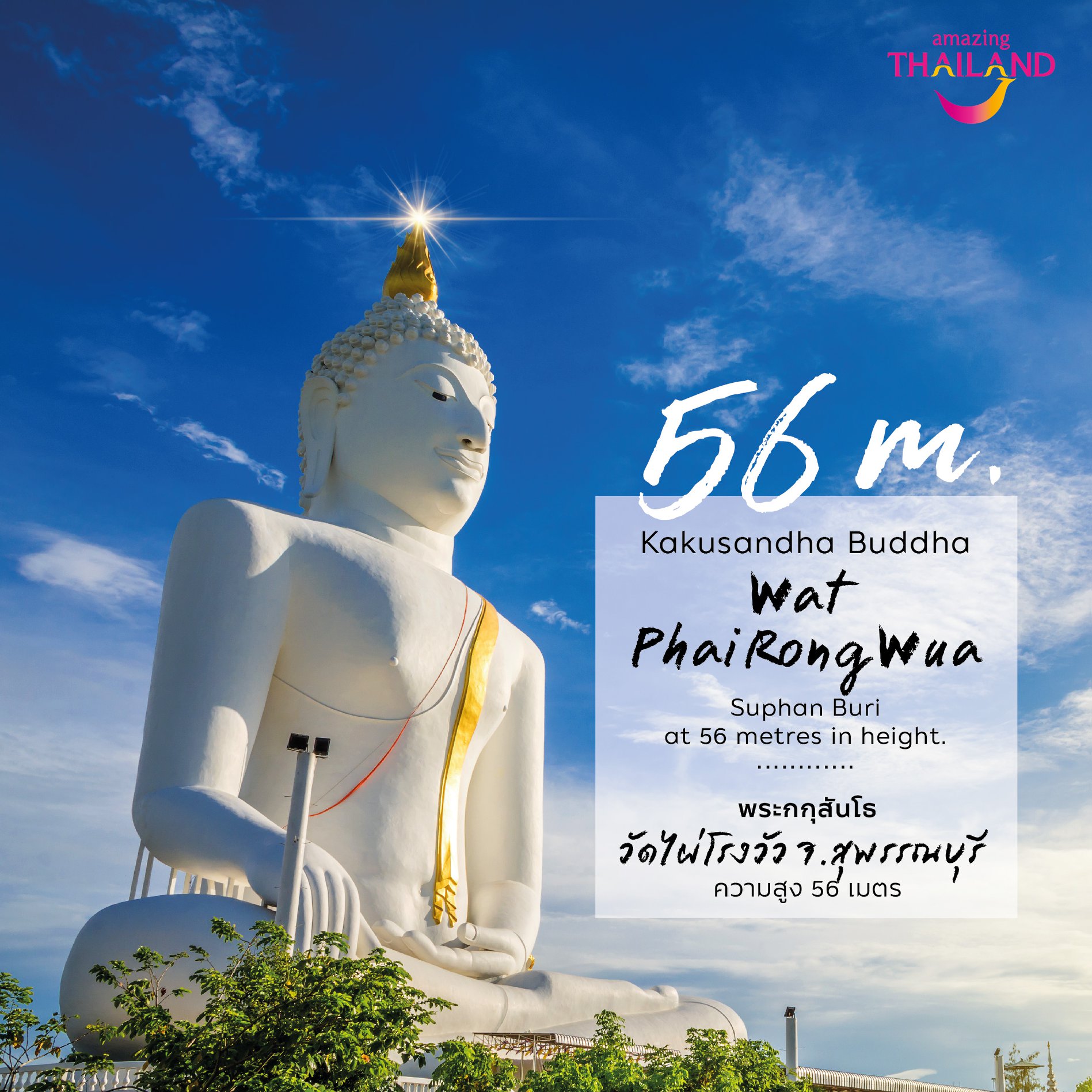 Wat Phai Rong Wua, Suphan Buri Wat Phai Rong Wua – apart from the main all-white 56-metre-tall Buddha statue and the 26-metre tall metal-cast Buddha image – is also known for the heaven and hell gardens where the two afterlife places are portrayed to teach humans to abstain from sins.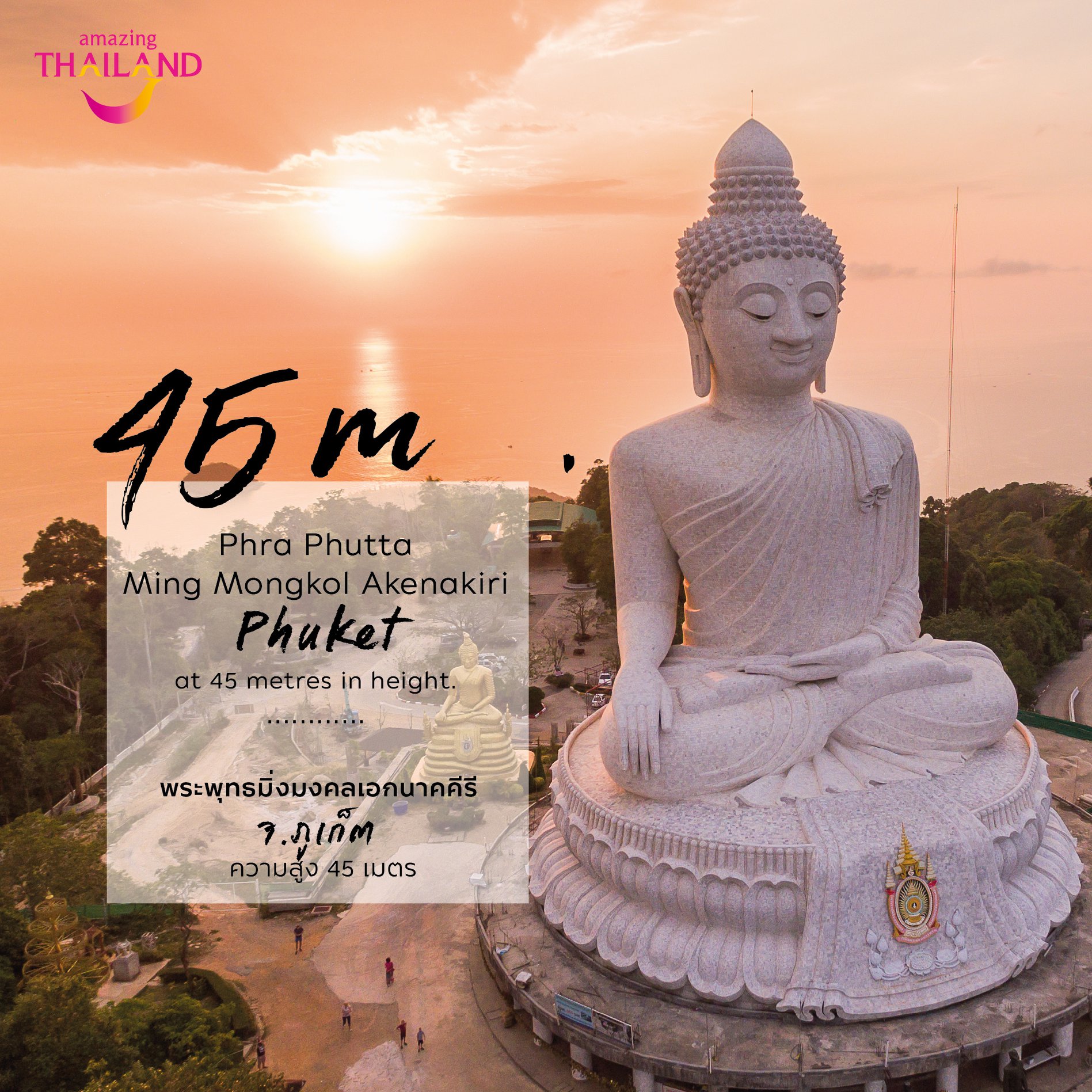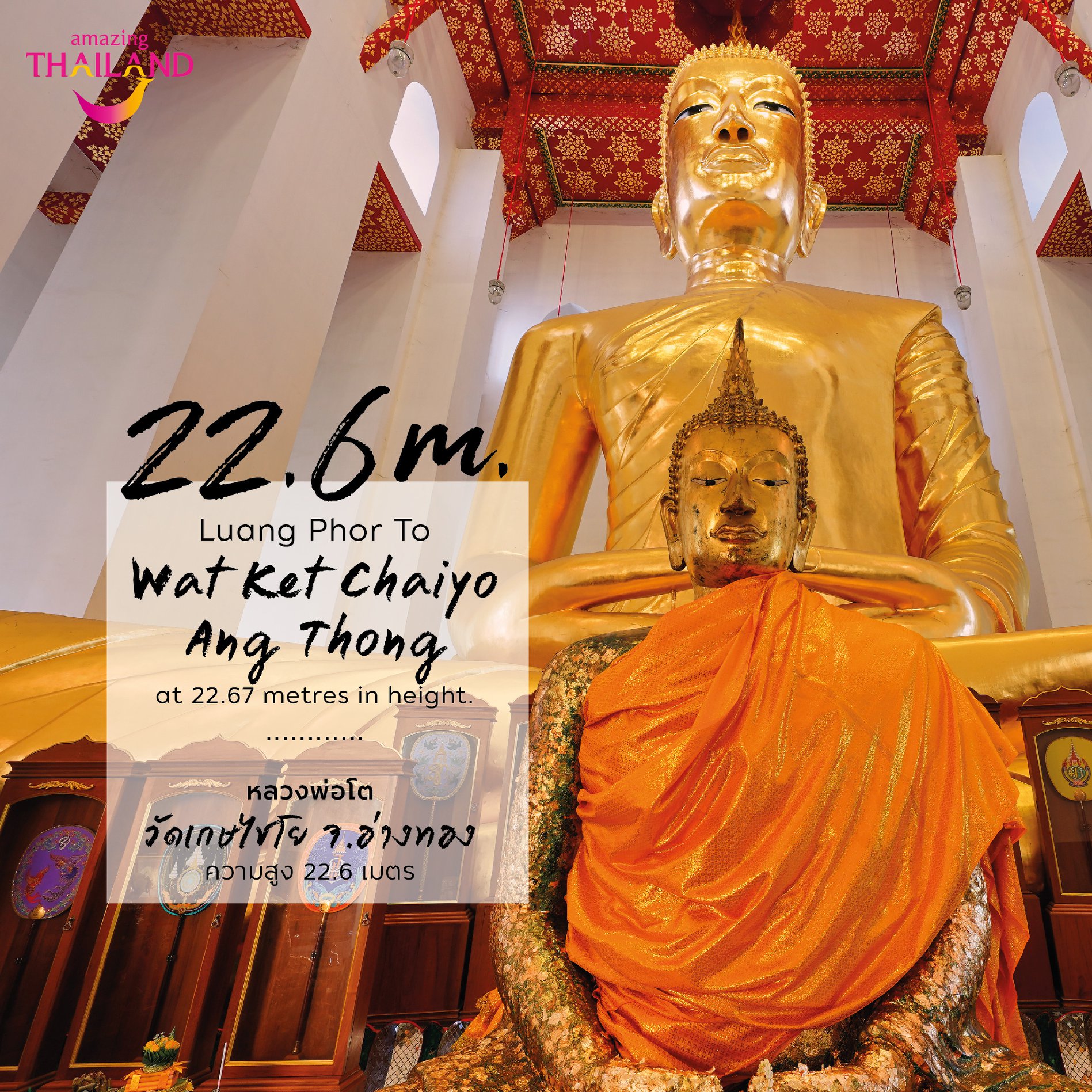 Wat Chaiyo Worawihan, Ang Thong An ancient Temple with histories dating back since early Rattanakosin period, this temple has gone through several, some even dramatic, restorations. It was appointed as a royal-class temple in the era of King Rama IV. Among many highlights include the odd-sized wiharn with intricate murals and sculptures known to be from the era of King Rama V.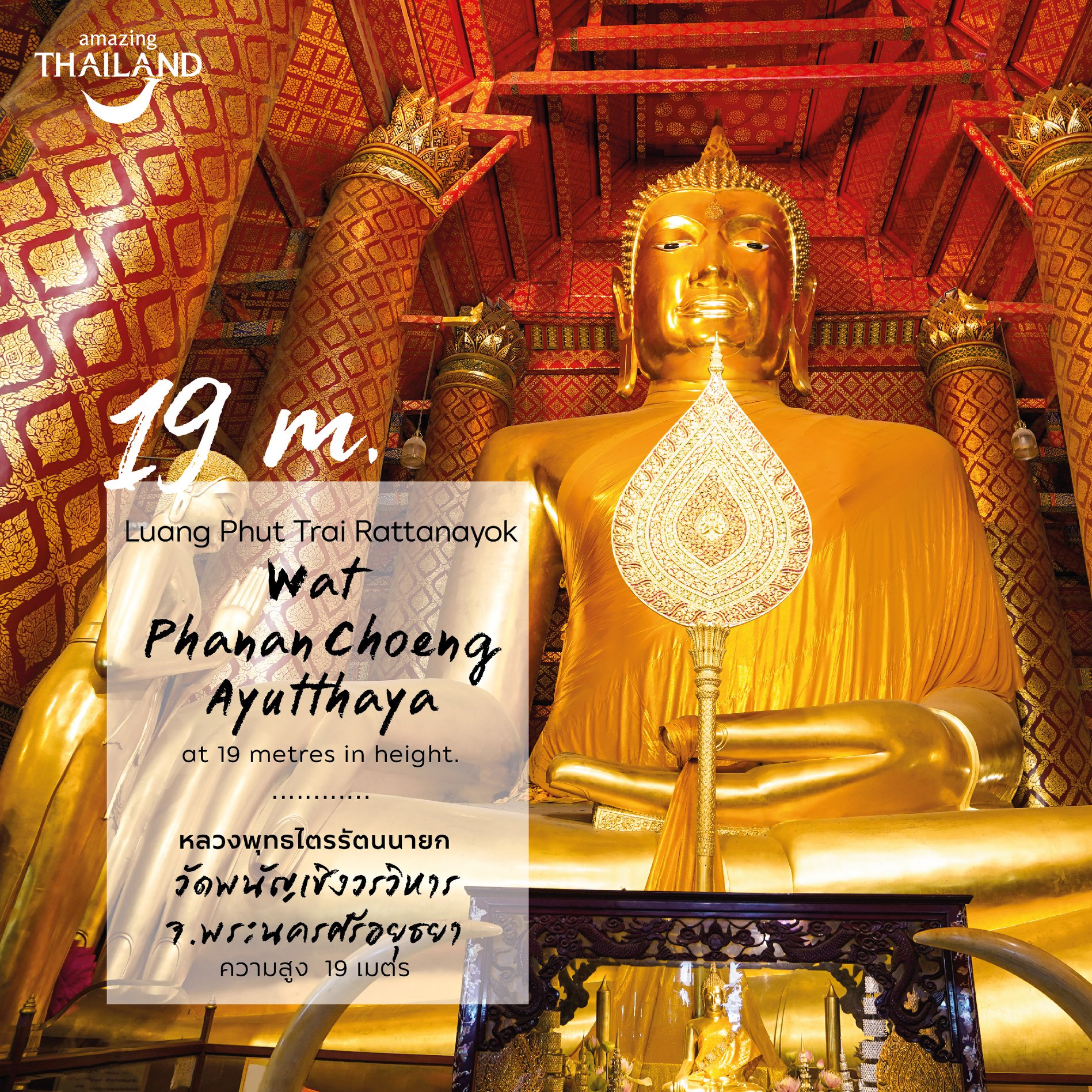 Wat Phanan Choeng, Ayutthaya This Temple is believed to be built even before the establishment of the Ayutthaya Kingdom. The main Buddha image - Luang Phor Tho or Big Buddha - is gilded, seated, and rising 19 metres above ground. This statue is also known as 'Sam Por Kong' who is the guardian of mariners among the Chinese descendants.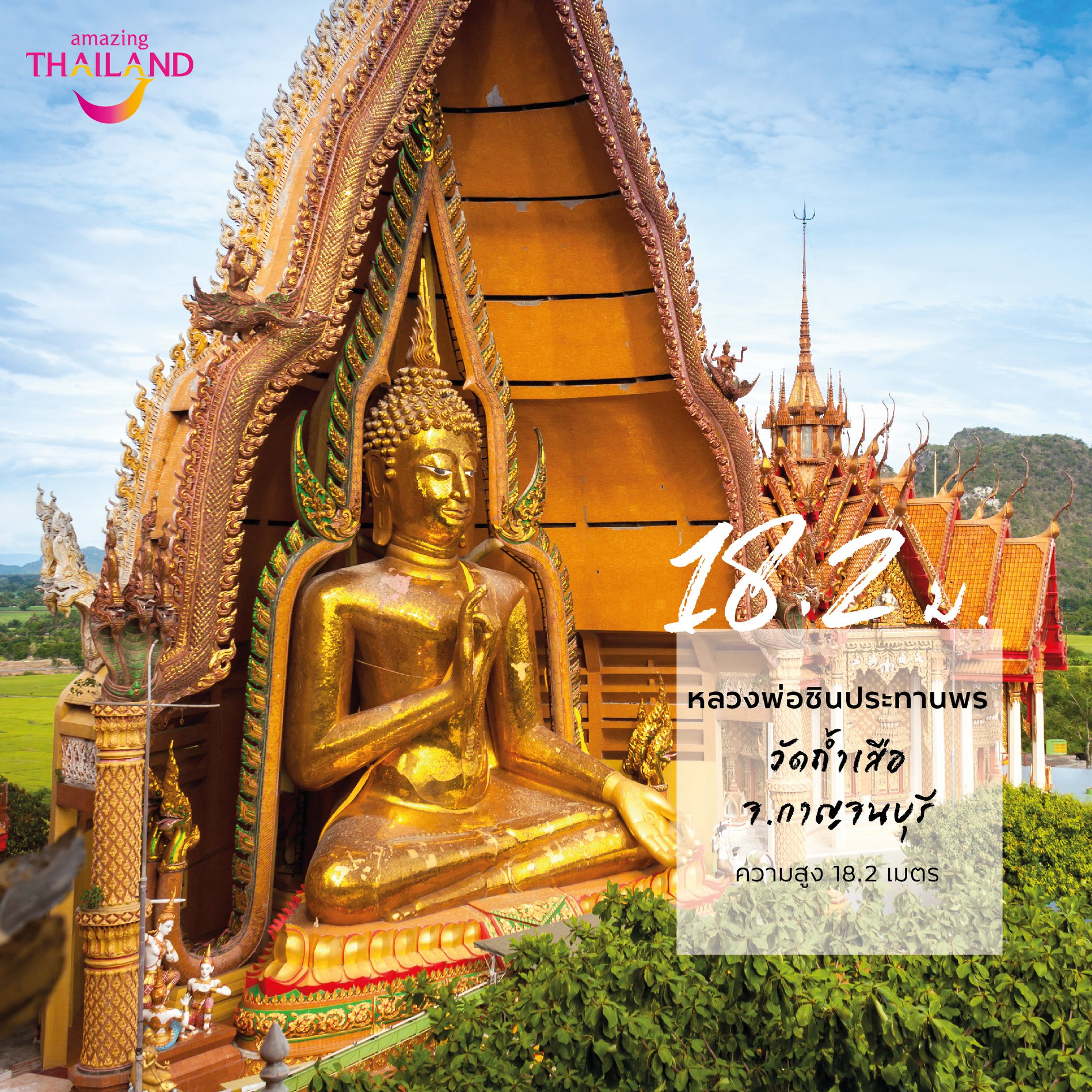 Wat Tham Sua, Kanchanaburi A spacious Temple with a gigantic seating gold Buddha image as the highlight. Also unique is their octagonal ubosoth or the praying hall that enshrines Buddha's relics. Another beautiful Landmark of Kanchanaburi.